Chet Johnsonb bought a house more than a dozen years ago, during this time, the interior managed to change countless times. Fantasy owners – unrestrained, they rush to paint, remodel, rebuild your home and not afraid to experiment. Don't always go as intended, but that is no reason to despair, but just an excuse again to repaint the wall.
Wife Johansson used to change the setting, the interior of their home was originally the most common. Just a cosy country house with a garden and a green lawn, but in the hands of the owners it turned into a building with his "personality".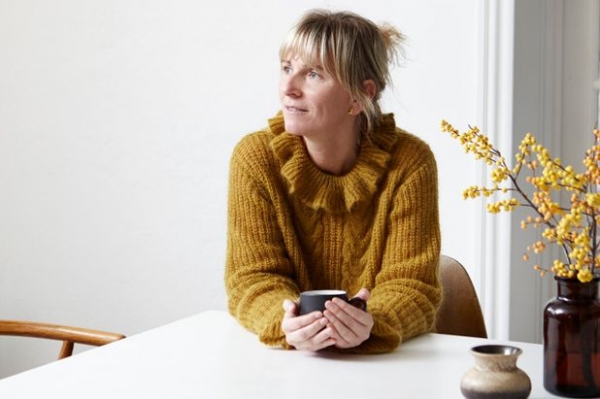 That, and a sense of style to Johansonn to nazanimal: under one roof they manage to combine brutalism concrete walls and the romance of Provence. Favorite classes of Luisa, the wife, repaint, remodel old chairs, which they got from grandma and grandpa. The old design of antique furniture fits perfectly into the interior of modern buildings. While Luis does not touch the design of the chairs, and only gives them another color, changing the mood.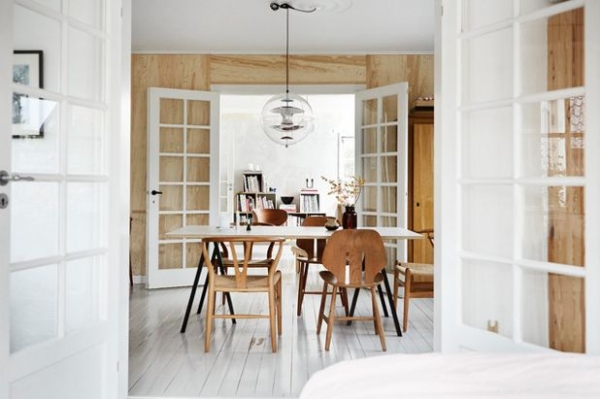 There are spouses and not the correct solution, so the floor in the living room painted-resistant paint, and now it is extremely difficult to remove. But its white color blends harmoniously with the interior, and allows you to paint the walls in rich, vibrant colors.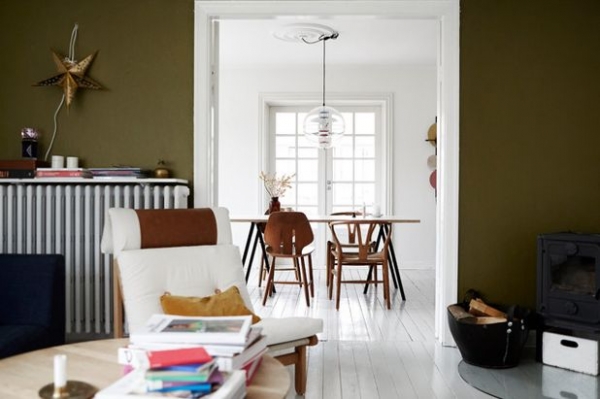 Often in the interior of Johnsoni use of furniture from IKEA, but strongly modifying it. For the kitchen they chose the standard furniture from IKEA, but repainted its façade in Matt black. On the background of white walls – the furniture looks deep, rich accent harmoniously into the General context of food.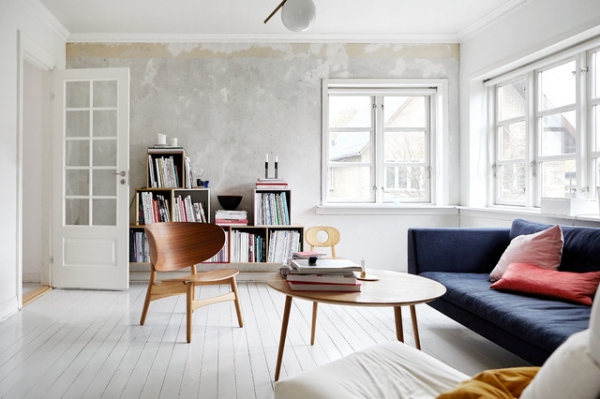 Concrete wall in the living room – business casual, Louis once again was moving Wallpaper, but the paper layer was so thick that they just peel off, exposing the concrete base. Thus was born the idea to make a concrete wall in the living room. Which gave an additional charm to the interior.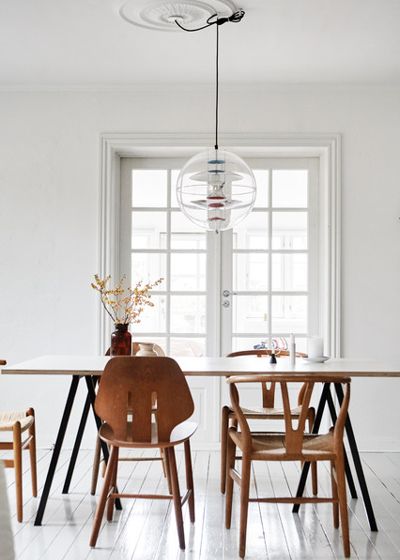 In General, living solved in rich colors, the contrasts allows you to zone the space, to separate the Seating area from the more active areas.
In the hallway used a delicate pink and white colors, which pass to the second floor, where are placed children's rooms.
Children's can be traced all the tireless imagination of the owners of the house, here you can find a variety of materials, textures, colors. Stairs, appliques and drawings on the walls and everything is perfectly balanced and blended into the white interior. ►