Yuri Ryntovt — Kharkov architect, who was one of the first to work in so popular now — eco-design. Projects of Yuri design a relaxed and naturally "acquires" the elements of nature. Was no exception and the office of the architect.
Know the matter, the iconic designer Yuri Ryntovt about eight years he lived in a clay house in the woods… "Ecodesign is not a title, but a state of mind — harmony with nature. Respect life for life, energy, love of the earth and the wisdom of the forest — these are the basic principles. And the main rule is simply this: "On the ground need to go in a whisper," he says.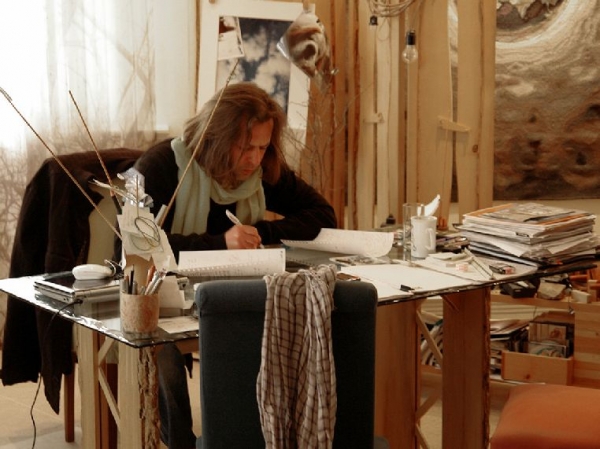 Design Bureau is located in the center of Kharkov on the Bank of the Lopan river. The project, which has received the name "Zen" is not just a work space — a microcosm of the architectural design Studio Ryntovt Design, it includes office, workshop and showroom.