It seems that the Brazilian houses have their own design philosophy and style, which give its interior a recognizable and absolutely unique. A case that proves this rule, — apartment in Sao Paulo, recently renovated Pascali Semerdjian arquitetos.
The small housing area of 70 m2 has one flaw: the bulk of the support column. In addition, the plan did not meet the wishes of our clients. The logical solution was the optimization of the living space: the apartment is cleaned from all walls, forming a new residential volume.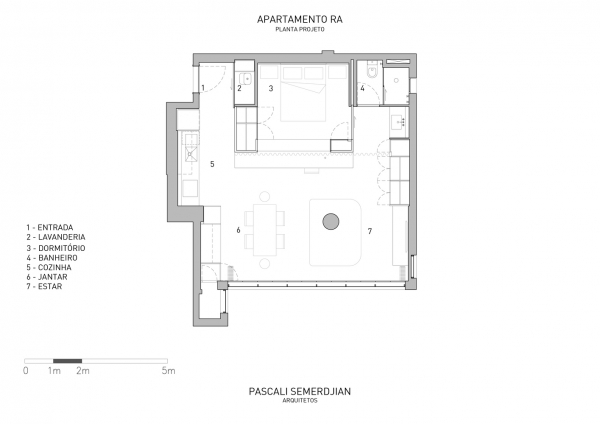 The layout is built on open type and all functional areas of the living space is organized around a unique and powerful wooden structure.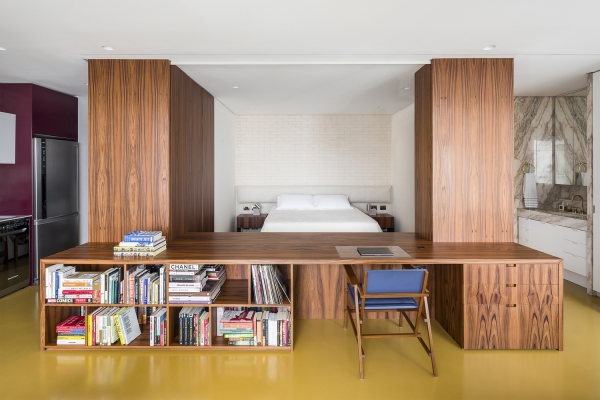 Inside the wooden "boxes" placed a bed, one side of which performs the role of a wardrobe, the other side has sliding door serves as both the entrance to the bedroom leads to the bathroom.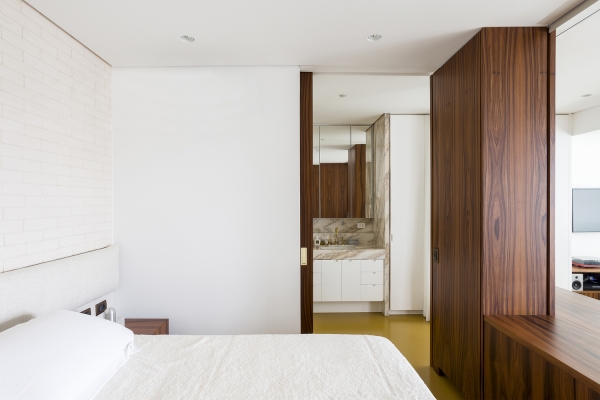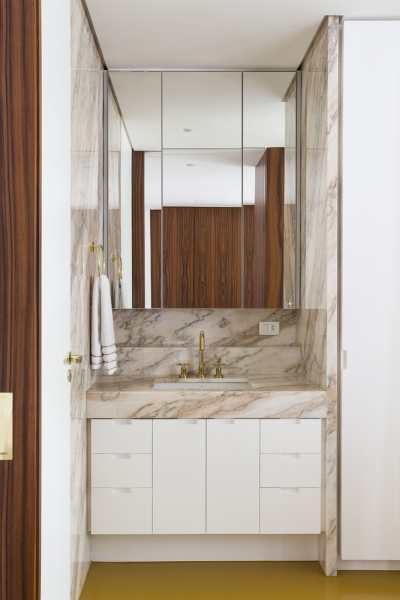 One section functions as a mini office is a working surface of the table, flanked by bookshelves set.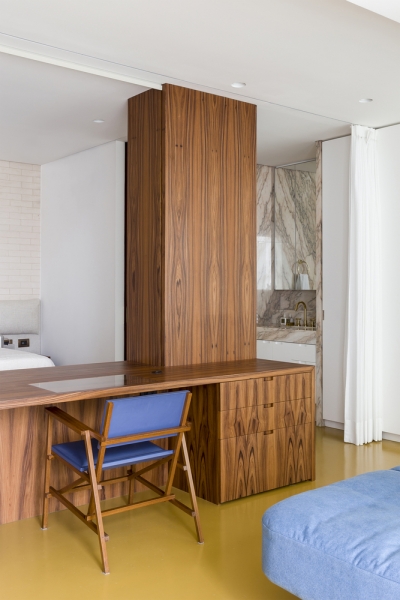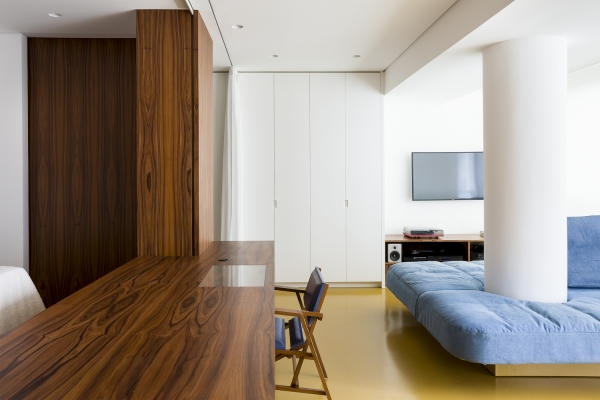 If necessary, the personal space can be separated with textile curtains.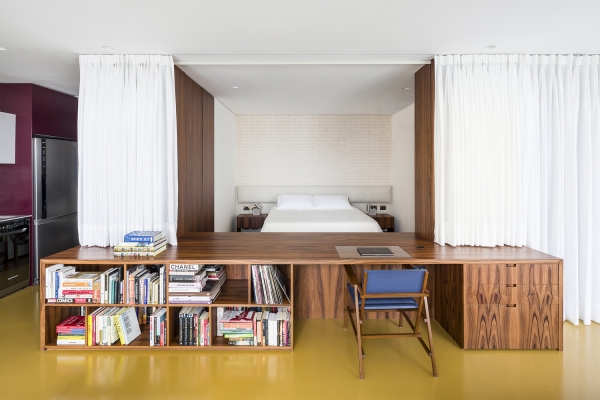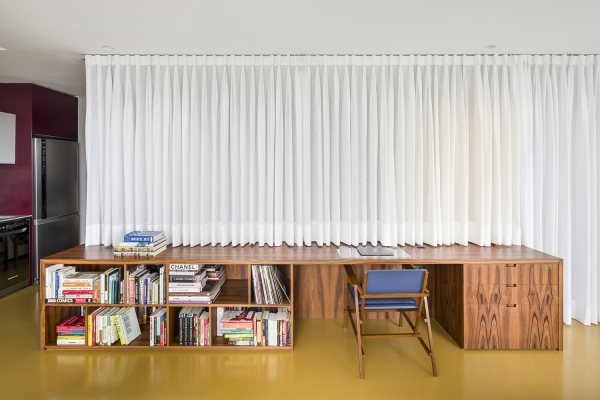 For the area day also found an original solution: round columns organized with comfortable soft zone for rest, having made sofa special design.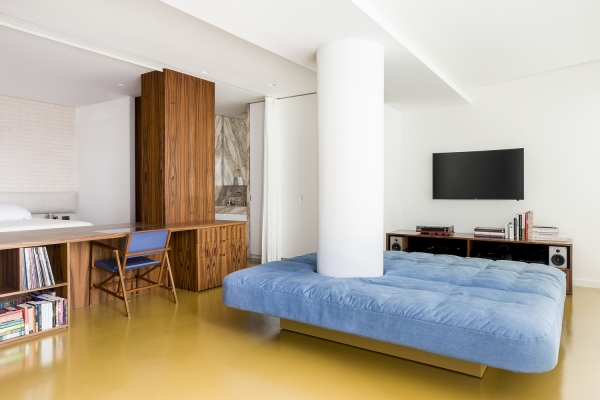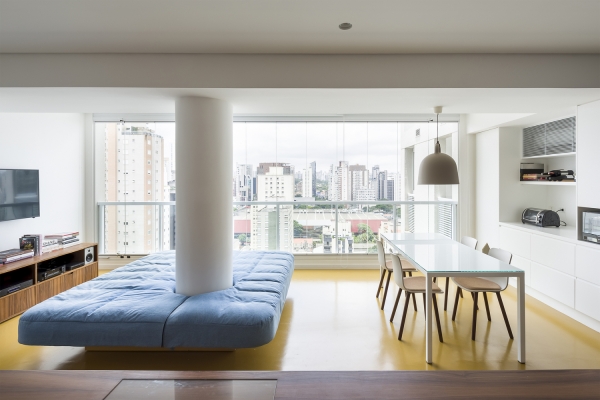 The palette of colors and materials carefully chosen bright shades set the character to the room, in harmony with each other and do not conflict.