Taiwanese designers from the Bureau HAO design have proven themselves as masters of a family of design-oriented parents with small children. Every time their interiors are filled with new items and only one thing remains constant: everything is made with love to children.
The apartment is located in one of the industrial districts of Kaohsiung, the owners — a married couple with two small children.
The couple is close in spirit to a simple Zen style, but they didn't want the space seem boring for children. Designers are reinterpreted the style preferences and wishes of clients, and has created a kind of a mix of styles, most attractive and comfortable for all family members.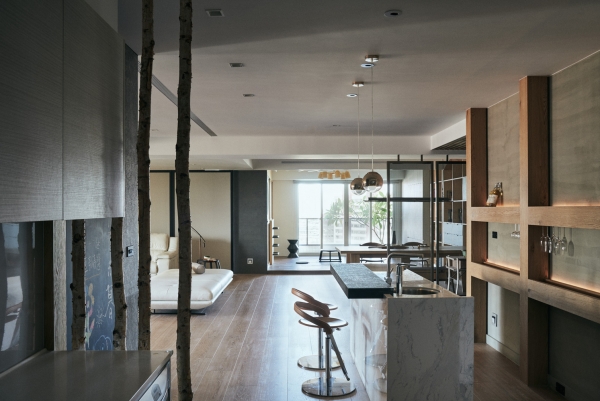 The basis is a light color natural shades: white, light beige and light grey. Space organization and interior filling and decoration — a direct allusion to the style of Zen. The space is not overloaded with color, furniture and decor, and the place and purpose of each piece clearly marked.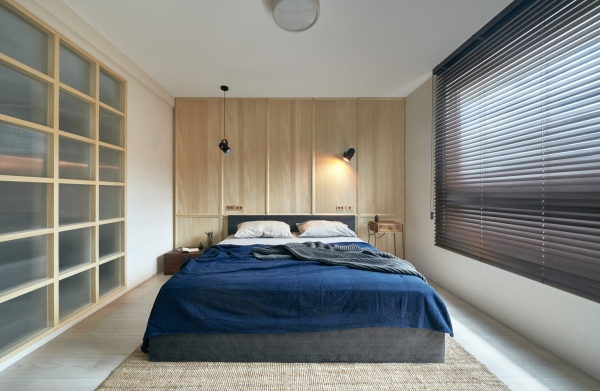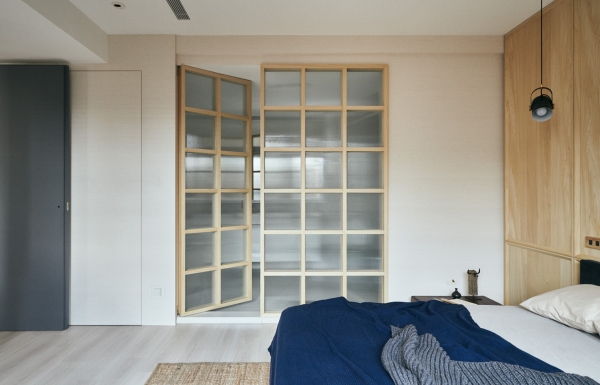 The bright upholstery of the sofas blends with natural dark wood texture. Furniture solid wood emphasize natural materials and create a bright contrast in the interior.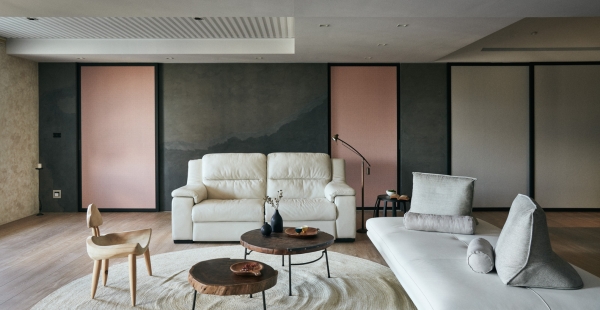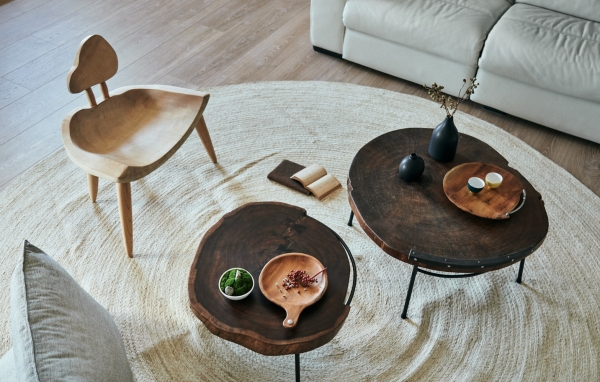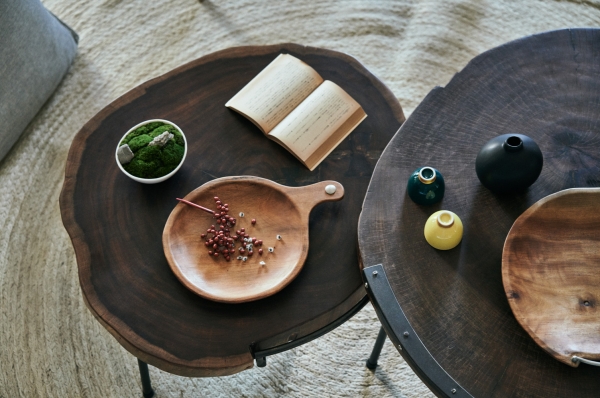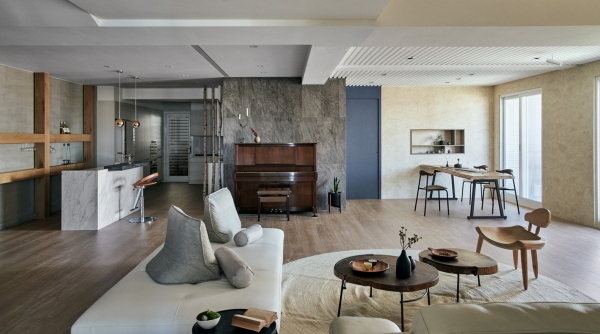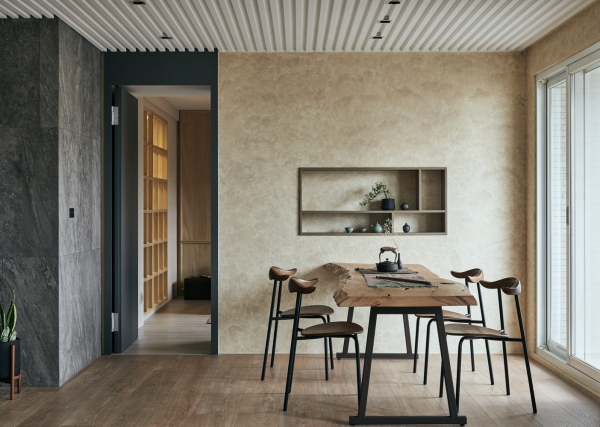 The most interesting part is a versatile space children. Here is the bedroom and play area. The game separates the bedroom from the dressing room, which in its design has elements of the game. To liven up the space child's zone design added muted shades of pink and blue. None of the subject children's zone are not ignored, all involved in a child's game.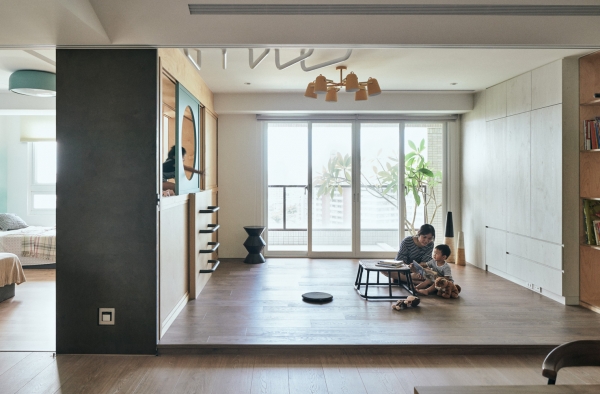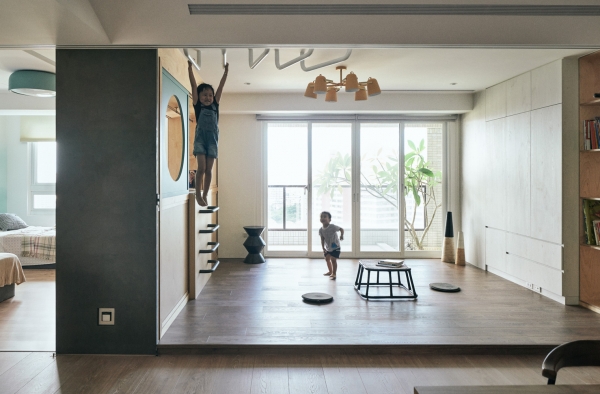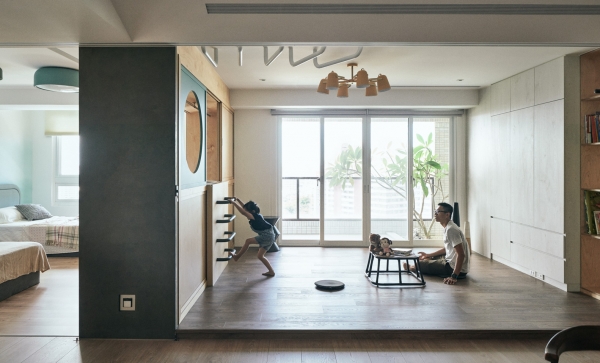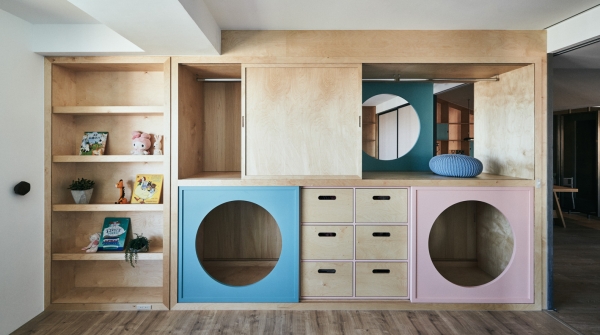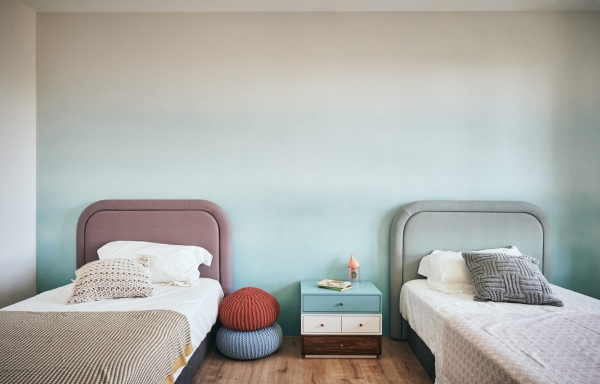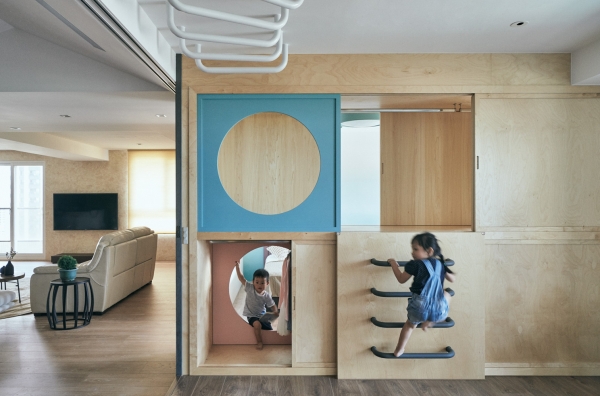 Instead of the usual understanding of the doors here installed multi-leaf sliding doors (which are also painted in bright colors), it allows you to simulate a space depending on the desires and needs.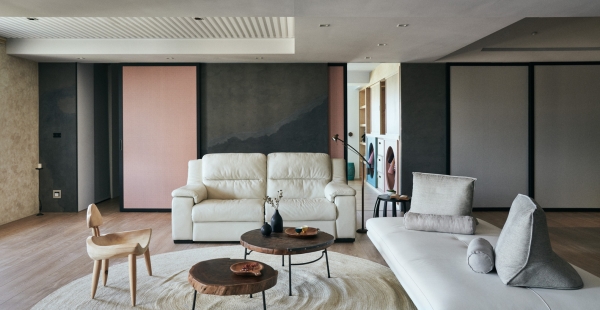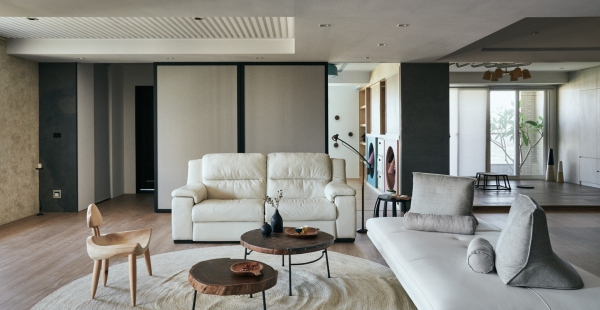 It should be noted another area that is designed for quiet games (art lessons or future lessons) — work Desk with bookshelves. The bookcase is made of light-coloured wood, and decorated in the form of a house. This decision introduces an element of the game, creates a cosy friendly atmosphere and underlines the attitude towards the child.