Each house has its own unique character. To create not just a beautiful picture, but to feel, to feel what the character suitable for the occupants of the house – a big plus in karma designer.

New project Elena Baranova is primarily the atmosphere, where, starting from the ergonomics of the space and finishing decorative touches and textures, all balanced and harmonious.

This modern interior design with elements of art all came together: the sun-drenched living room has to rest and is pleasing to the eye.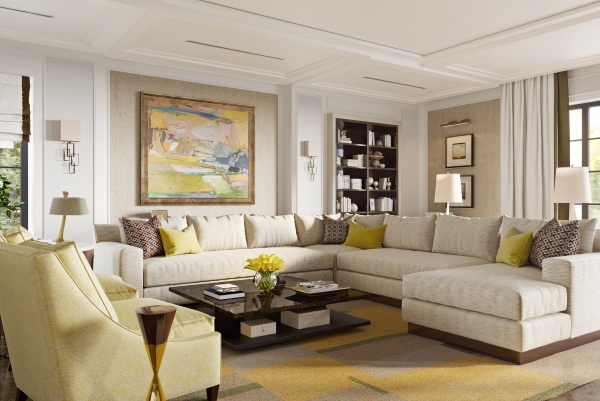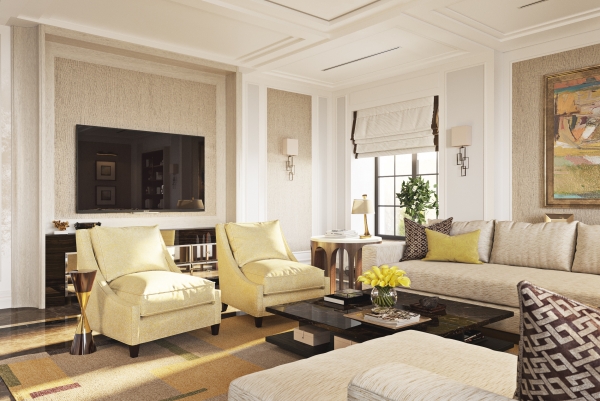 Kitchen and dining room — the "heart" of the house.
Here functionality and comfort provides luxurious premium German kitchen brand SieMatic.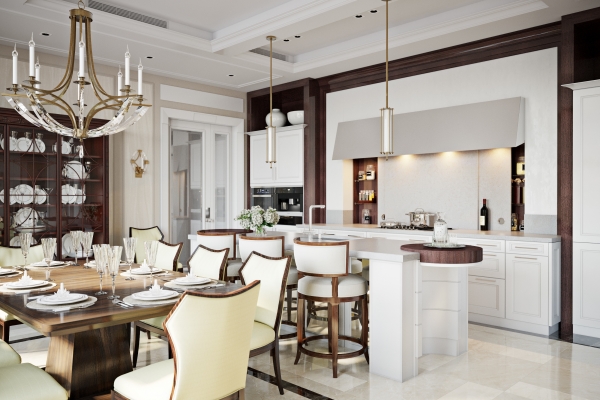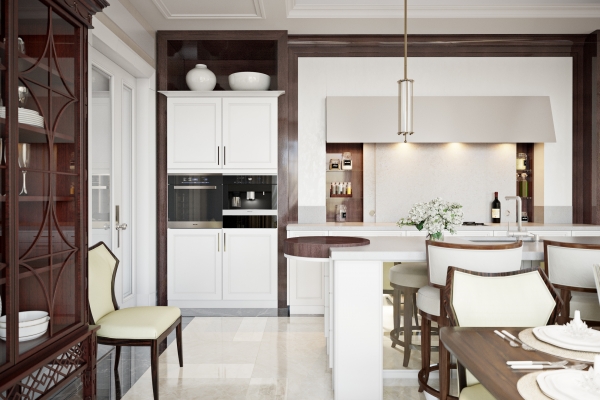 For joint culinary masterpieces developed island on the individual author's project.
Another feature of the original steel serving area made of solid wood, positioned symmetrically at the ends of the island.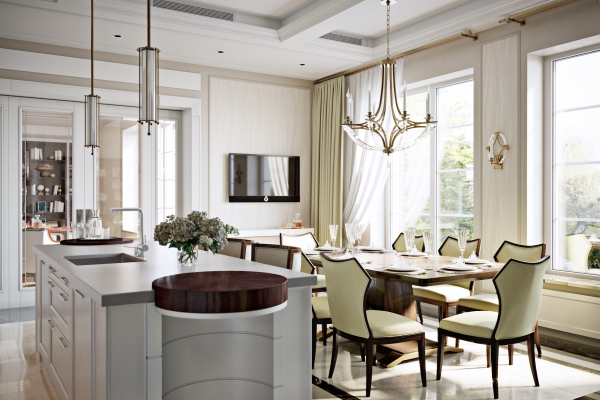 Large table and comfortable chairs — a necessary condition for peace cosy Lunches and dinners.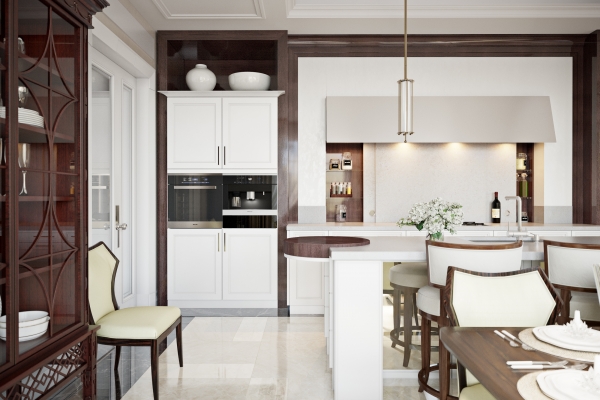 The bedroom has an unusual combination of textures and materials.
Lots of natural light, the soothing shades of the ocean, flowing lines, fabric panels and chrome elements as accents to create a sense of air and have to rest.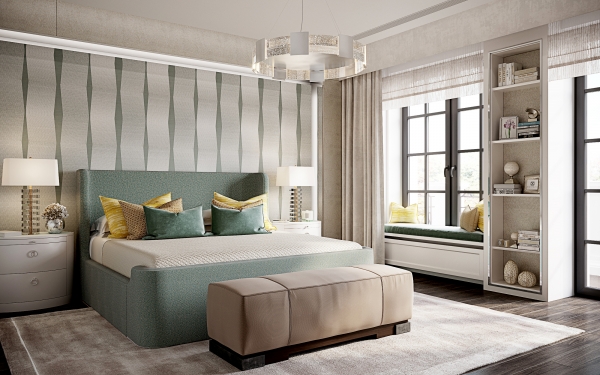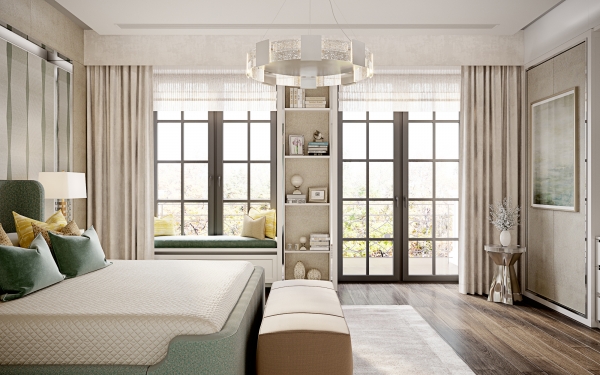 The main "character" of the Cabinet — Desk Bolier. Shelves and niches with velvet inserts have become an elegant and functional frame of the working area.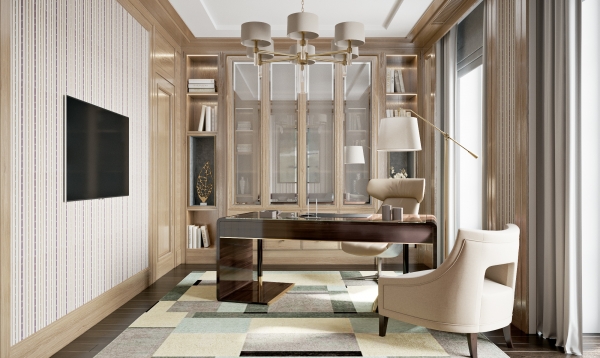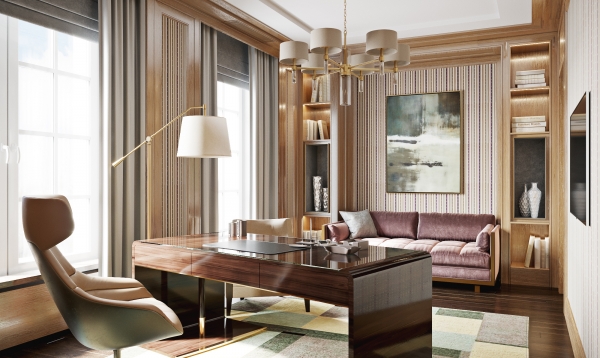 The mood and atmosphere creates a luxurious textiles and Wallpapers, La Maison Pierre Frey from the new collection Grand Canyon.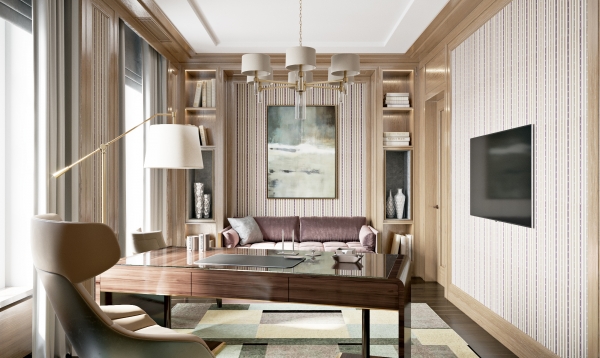 Great DIURNE carpet with geometric pattern supports the rigor of the lines involved in this space, and at the same time brings a sense of comfort and coziness.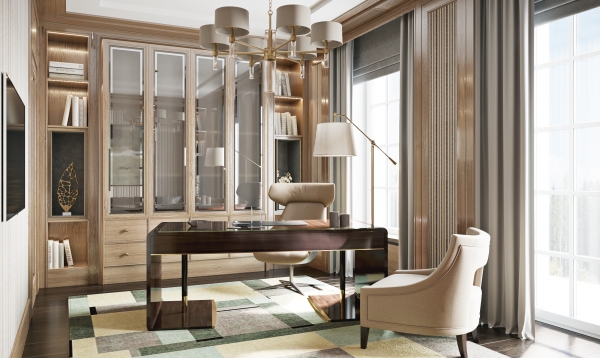 The advantage of a bath of steel panoramic Windows in the floor and a lot of square footage. The basis of the composition is a luxurious oval bathtub shape. Completing the composition is a great table for makeup mirrors-transformers and elegant pouf Bolier.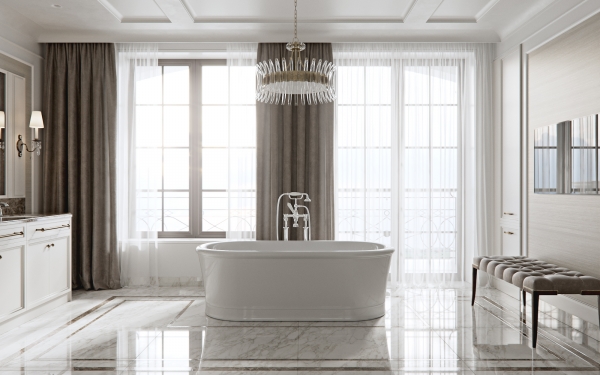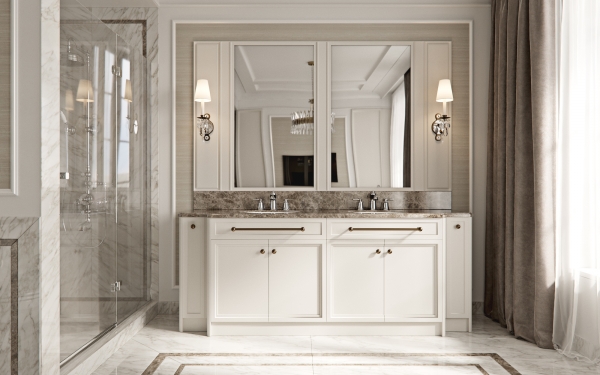 The cold splendor of marble CALLACATA softened textile Wallpaper. Spectacular textiles and delicate, like a crystal cloud, Currey chandelier create an atmosphere of refined luxury.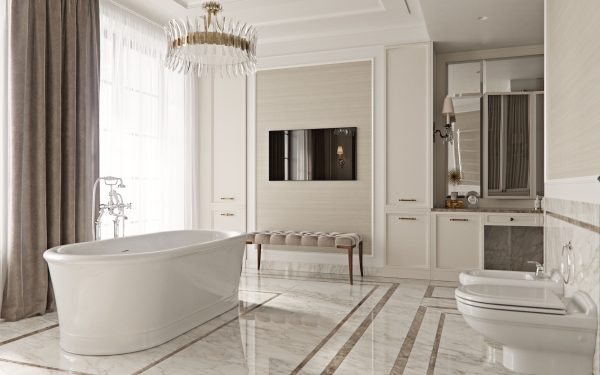 Spacious and artistic hall in new project of Elena Baranova filled with light and original decorative elements.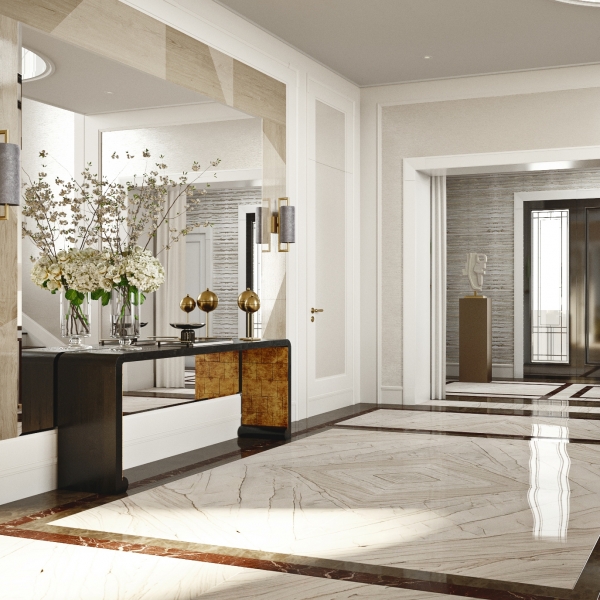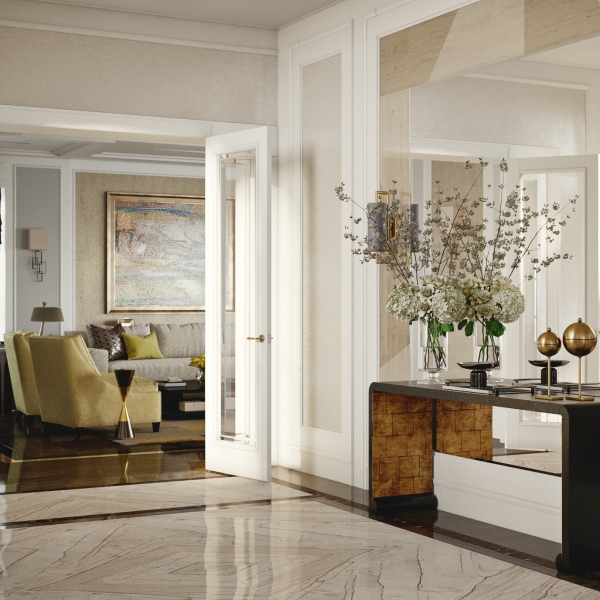 Floor decorated natural stone Mustang. Elegant console Bolier
creates a harmonious Duo with the mirror and complement this ensemble decor and table lamps Arteriors. Decoration of the staircase was a chandelier Officina Luce. ►