Recently in Shanghai at the request of Nestle, construction was completed on the Nescafe Dolce Gusto, the first concept store-the coffee shop. To create a new, colorful, optimistic, and innovative design, suitable to the spirit of Nestle Dolce Gusto, architects Architects SODA integrated in the interior of the store the interactive media technology and coffee products.

The development and construction of shop-coffee shop from the beginning to the end engaged the local architectural firm Architects SODA. The design philosophy is that as a basic element of design, so the architects used directly coffee is products of Nestle company, namely coffee capsules.
A coffee capsule has become a key component around which "tied" the entire interior and exterior of Nescafe Dolce Gusto. The main highlight of this place is the facade, which is essentially a multimedia screen. It includes coffee capsules, equipped with led lamps, which enables to change the color and pattern of façade design.
To create this façade, the architects used 3,000 capsules, of which more than 1,000 programmable LEDs. Groups with 15 capsules are Packed in a transparent box and when all the boxes together, turned multimedia screen size of 3 by 3 meters, which displays a dynamic image with low resolution. So the facade is equipped with a floating multimedia image.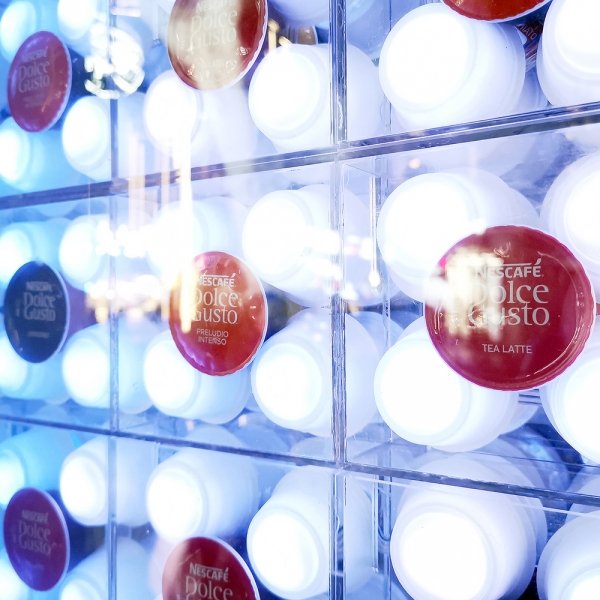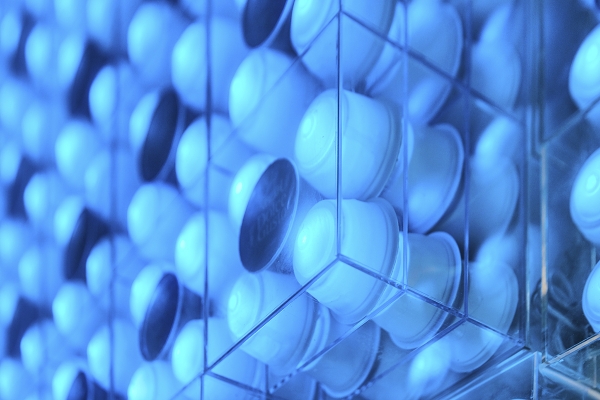 With regards to interior design: one of the walls of the store-coffee house covered with colored boxes for coffee capsules, which allows to demonstrate the diversity of the product and its available options. The opposite wall, and the ceiling is made of semi-transparent mirror, with reflection in it the entire interior of the store is transformed into a vibrant rainbow space hundreds of capsules.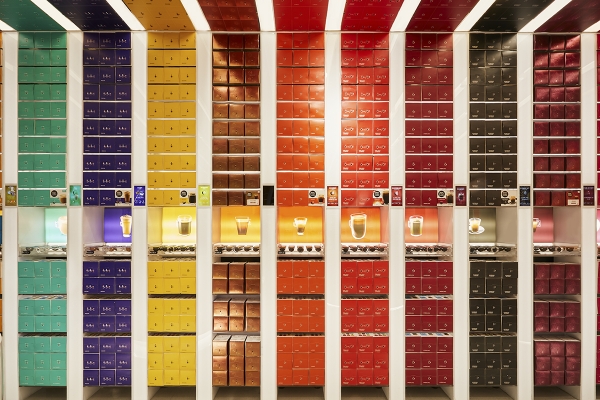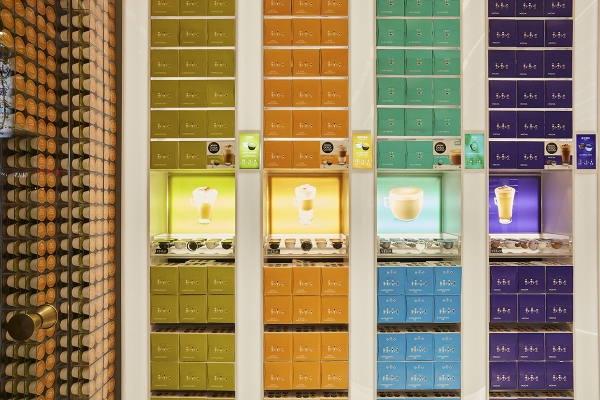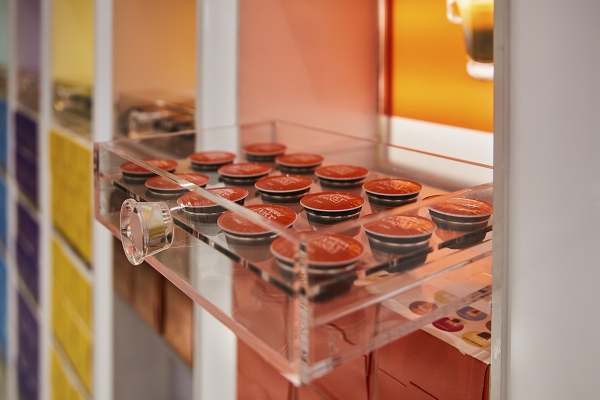 In the middle of the store is the white cylindrical stand similar to the sculptural base to create and finish which architects used artificial stone Dupont Corian, quartz and precast terrazzo. Here coffee makers: visitors can enjoy a Cup of coffee and thus to choose the desired grade to buy.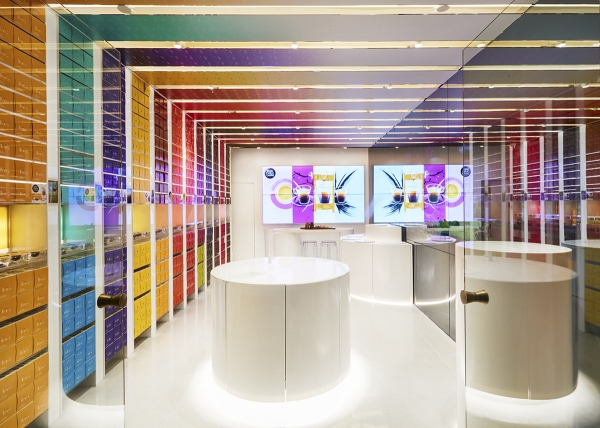 It should be noted that the mirrored wall of the store-coffee shops have a built-in display. In fact, due to the large area display and interactive equipment the entire wall becomes a huge touch screen. Enjoying a coffee, people can easily view the multimedia content associated with it.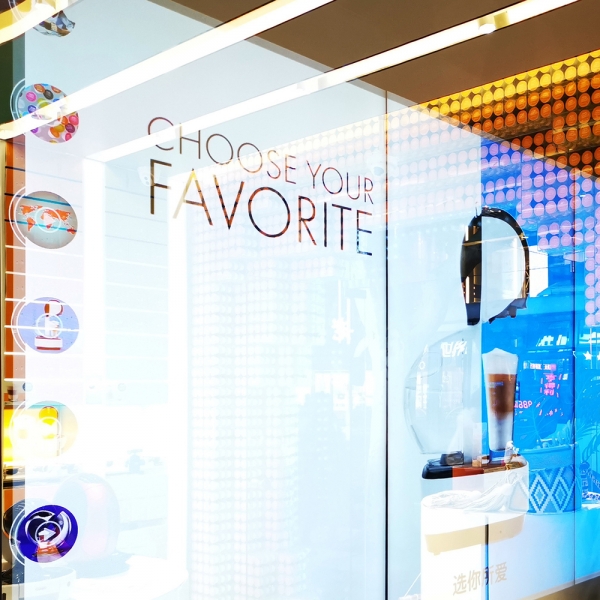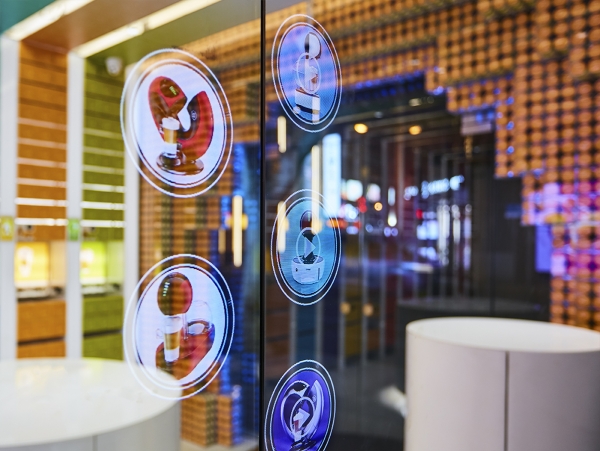 Source: www.contemporist.com