This housing created by the team of Ukrainian designers Lauri Brothers (Jura Lauri Lauri Sergey, Maxim Demchenko) from twin apartments that actually prompted the authors to call the project DOUBLE.
During metamorphosis of living space for designers from Lauri Brothers were given an area of 160 sq. m, which allowed to create comfortable and spacious relaxation areas and private space.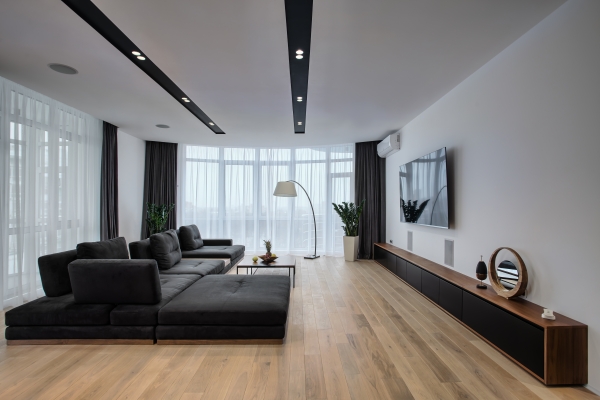 The main colors of all rooms: white, black, grey — this monochrome palette gives the expressive features of the interior and creates a quiet peaceful atmosphere. The interior is not overloaded with details, so to speak minimalism as it is. Major materials you can select the tree, its soft texture and living energy "flavored" reserved and austere environment.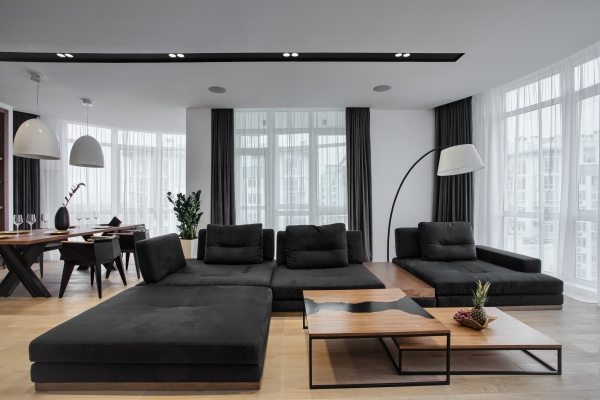 Special living room panoramic window wall, placed on the large soft couch, you can immerse yourself in a state of euphoria, enjoying the panoramic views from the Windows.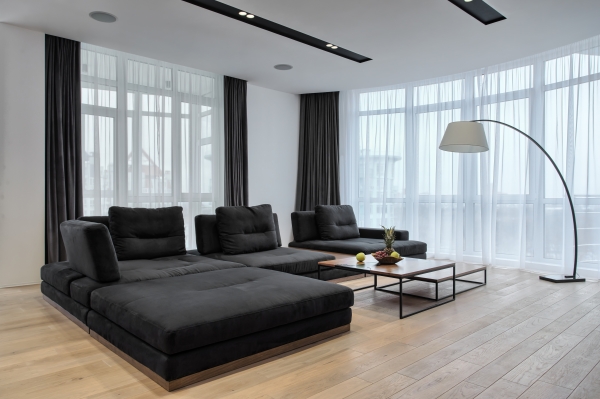 Area smoothly into the kitchen-dining area. Look in the dining room briefly makes a stop at creative dining table, which rests on the crossed legs that mimic metal beams. A kind of "destructive" from the designers in this black-and-white perfection. This technique gives texture and dynamics to the interior.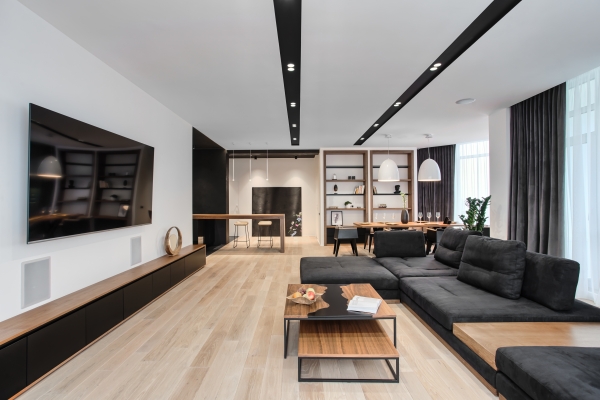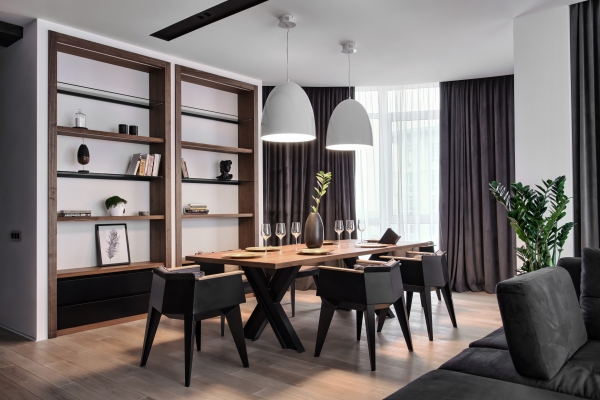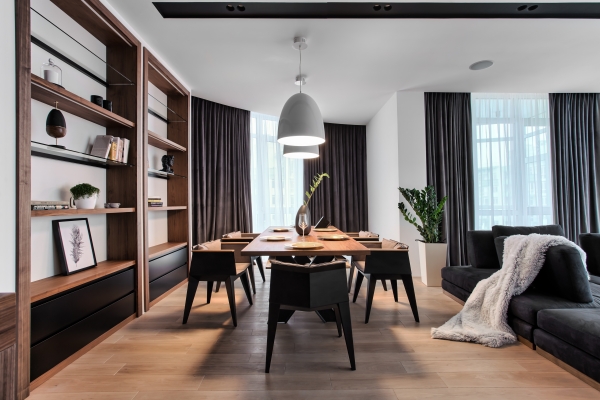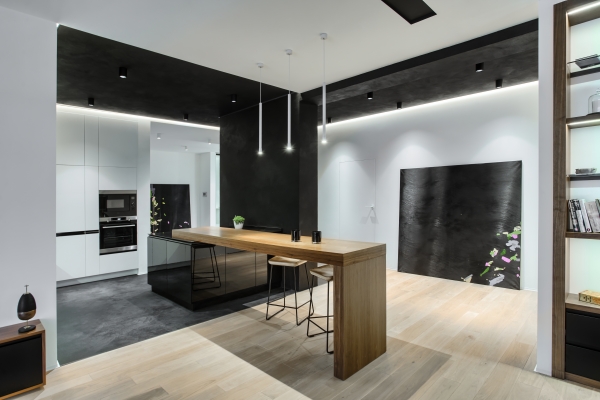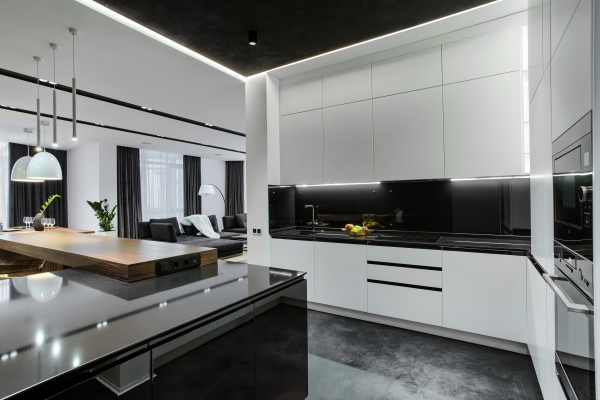 In the design of bedrooms, the designers decided to add a little color — rich brown headboard looks great with the wood and the grey walls. Color minimalist bedroom dilutes textile content: the lettering and patterns on the pillows, and a voluminous fur rugs create a warm atmosphere and give comfort.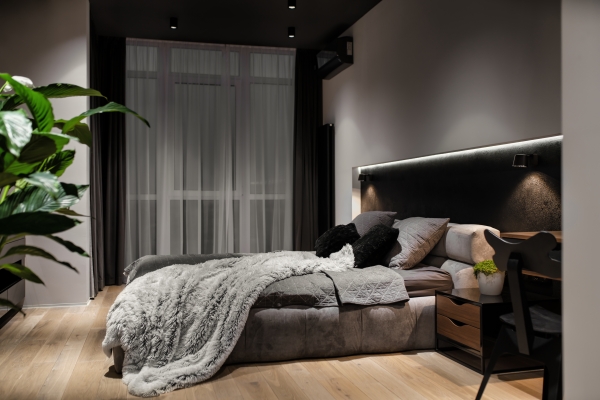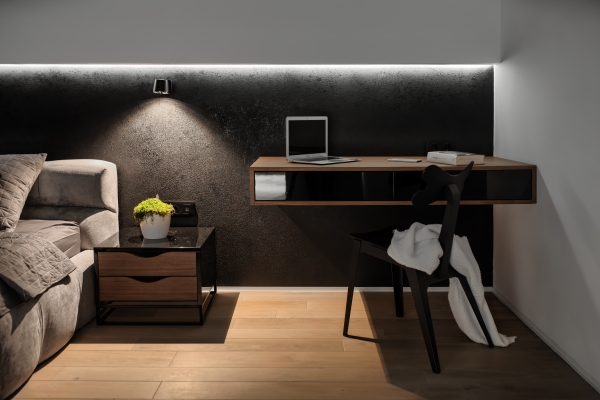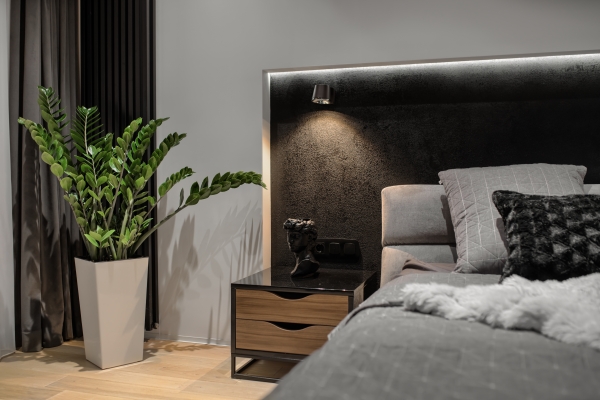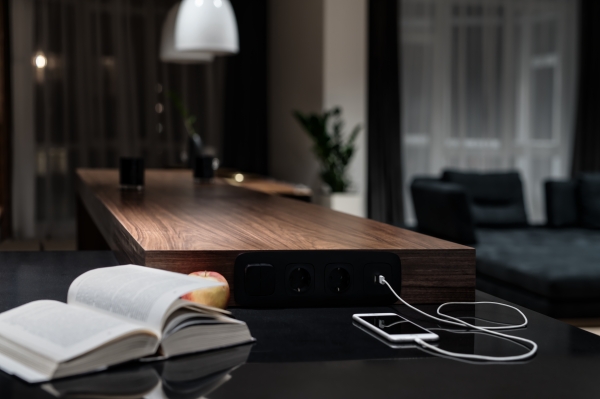 A few words I would like to say regarding bathroom access in which there is the master bedroom. First, it is huge: the room itself, and, in fact, bath. Second, there is a window in which a dreamy look, soak in warm water with a set of essential oils, sea salt and foam. Thirdly, it is performed in monochrome colors and is a logical continuation of the interior.