One of the main events of spring has become the largest furniture forum of Ukraine KIFF – Kiev International Furniture Forum. In the area of 25 000 sq/m was presented over 800 brands and companies.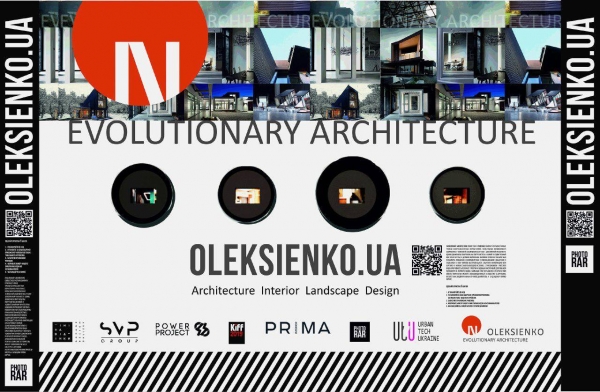 Architect Nataliya Oleksiyenko, head of the architectural Studio of Evolutionary Architecture, shares his impressions:
For me this is a very significant event for the architect. It would seem that this furniture fair, but the representation of her architecture makes her a space to induce understanding of the value of objects, items, things we use daily. If you simplify the idea, that architecture is the reason for the possible existence of furniture. Where you put the sofa if you have no home? And, of course, the quality of both are in direct interdependence. For high-quality modern architecture needs appropriate furniture.
Remaining for many years an innovative leader in the field of residential architecture and design public and private interiors, within the frames of KiFF Natalia for the second consecutive year introduces us to an evolutionary architecture. Last year she created urban space Urban Tech Ukraine.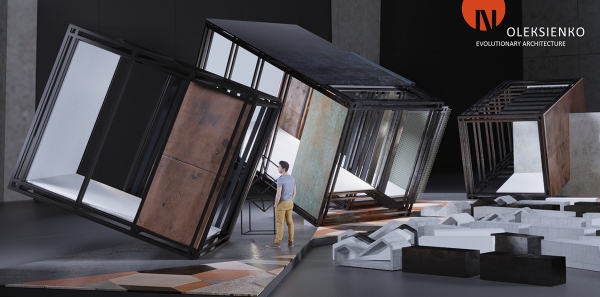 This year the architect has surprised the visitors of the booth using augmented reality. With the help of its developer Sergey Komkova and programs Photorar, architectural Studio of Evolutionary Architecture this year presented the exhibition of their completed objects, as well as know-how and especially their approaches to design.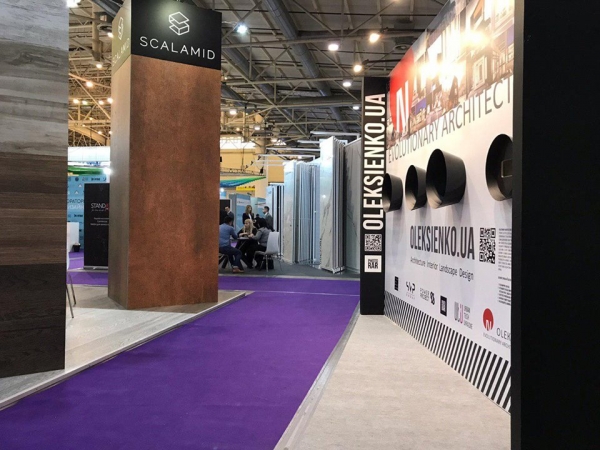 Stand the Studio has become a creative masterpiece while preserving its functionality, solving its main task – available and, at the same time, effective and persuasive presentation showed visitors to the stand features and benefits of the Evolutionary Architecture. As a result, the stand has not left indifferent any visitor of the exhibition.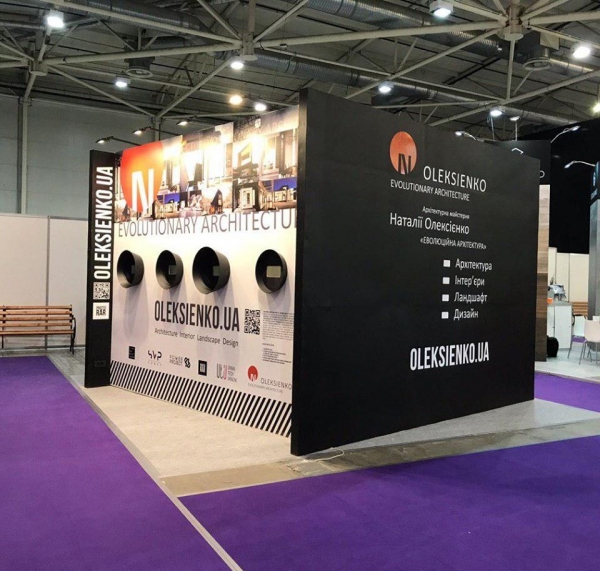 Downloading the software on a smartphone and pointing his camera at photos and drawings of objects on the screens of the smartphones of visitors to the stand came to life movies about sold objects workshop and three-dimensional projections of future spaces that are only designed for workshop customers.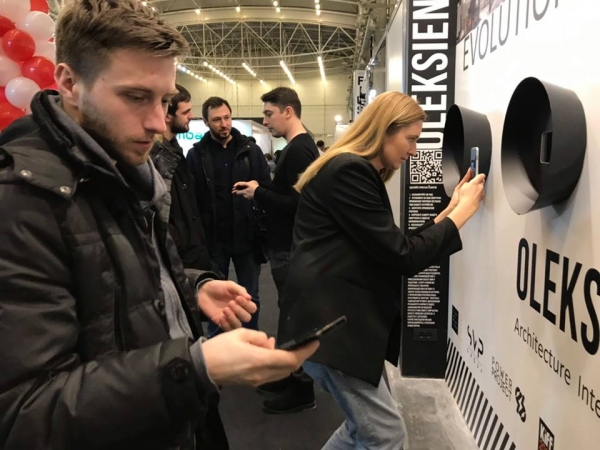 Natalia Oleksienko were pleased with the participation in the workshop KiFF 2019:
It was nice to see the happy and enthusiastic faces of the visitors to the stand our workshop: an Evolutionary Architecture, when they genuinely were surprised at how effectively we have used augmented reality. Technology, paving the bridge between imagination and reality, became a part of our work. We have become more innovative and creative and continue to learn the future by offering it in architecture and design now.
The project was implemented with the support of partners:
Power Project — Smart Home, Home Theater
The Master SVP – construction and installation of buildings, facilities and structures of any
complexity.
Gallery of garage design "Tn Vddci" shop lighting.Prima interior – Ukrainian magazine about architecture and design.
KIFF / KIFF — Kiev International Furniture Forum.
And of course, augmented reality has become possible with the help of Photorar
Company and its founder Serhii Komkov.