Continuing the theme of "architecture in architecture". Recently published material on the exhibition pavilion, which appeared as a building within a building. This event touched on one subject – the inner worlds that reside behind the doors.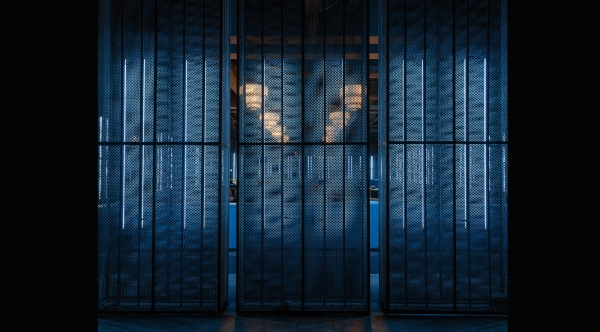 On their recursion and the possibility of not "chase" only for the land area, and to design new worlds inside of existing buildings. As a way to add even more depth and the number of spaces, turning the city into an even bigger maze. In this article we like this topic as we go deeper, from the architecture to the interior.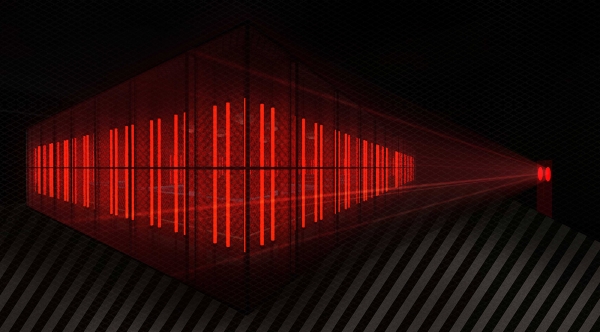 It happened in Beirut. One near the waterfront in the city centre alongside which was the transport containers. They are inspired by the design solution Studio Rabih Geha Architects. The idea was intended for the premises, which previously was an abandoned restaurant. Now it was replaced by a nightclub.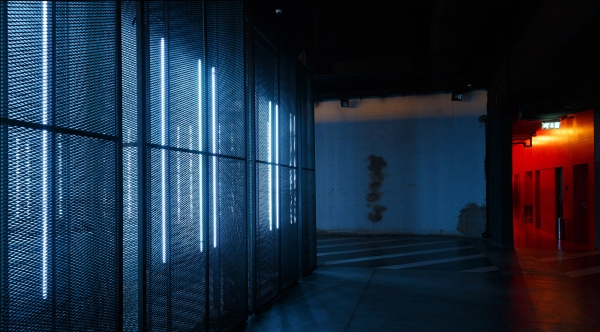 The existing wall did not touch and left them untreated. Already in these conditions put the container out of the black perforated steel, which houses the main bar, DJ table and relaxation areas.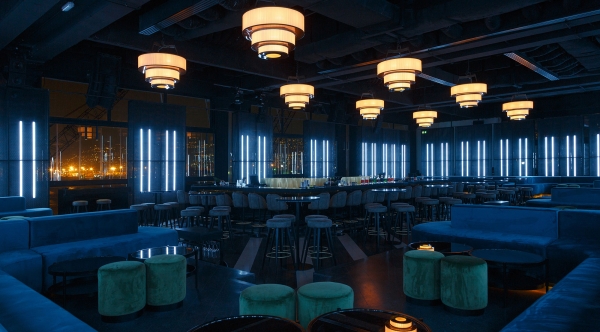 "Shell in shell", as he called the idea in the Studio provides an opportunity for interaction between internal and external spaces. So people sitting at the bar can watch the pulsating, dancing crowd of mesh and Vice versa.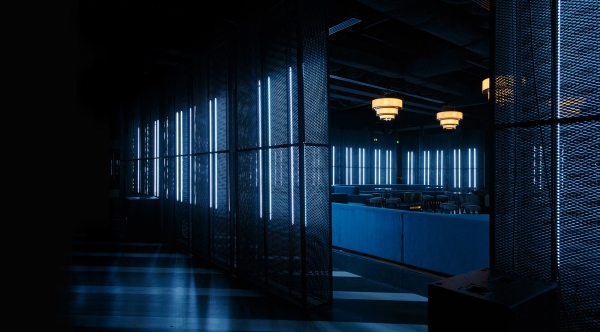 In a sense, perforated mesh creates a feeling of comfort — you can look, but not completely openly. Unable to dance, unable to sit still at the table.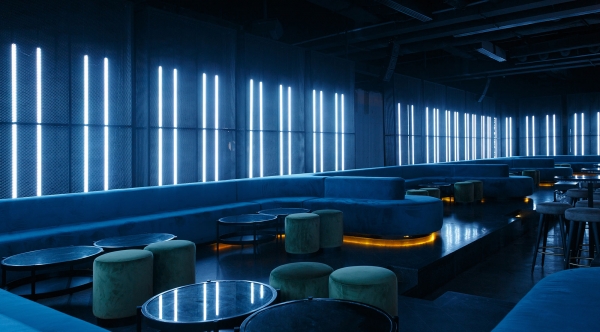 Parallel neon elements are connected in a single rectangular line of the song "shell". And create a pulse, like electronic music, illuminating from two sides of the room. The pulse and energy of the night space is also created due to the contrast with the raw industrial walls.
But surging energy still needs balance, at least a little. This role was outsourced to a small spiral chandelier inside, filling the room with a soft and refined light.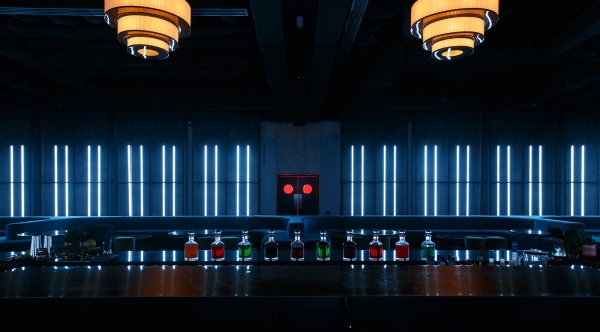 Photo: Tony Elieh