They can work in any style — from art Deco to mid-century, but always in his own way, following the logic of space and the wishes of the customer. They argue that the strength of their work lies in the ability to create a "very tailored". In 2018, they opened their own gallery of vintage and designer items NG Gallery. It was their first project in the United States, and they were happy to share this experience and results.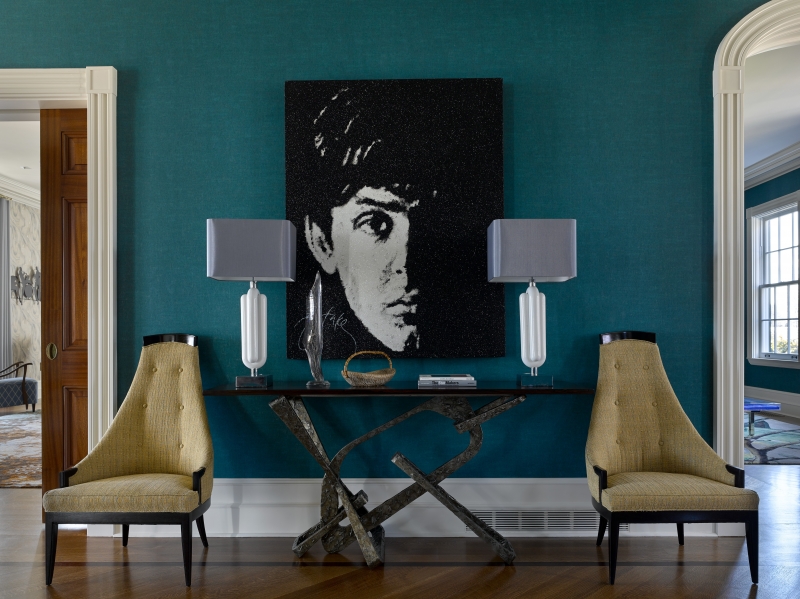 Allusion home in the United States
Hope and George met the owners of this estate ten years ago — a couple with four children. The family is of Russian origin and from time to time come to his native country. But now they have decided to rethink the house, bought in 1980-1990-ies close to new York and make it their permanent address.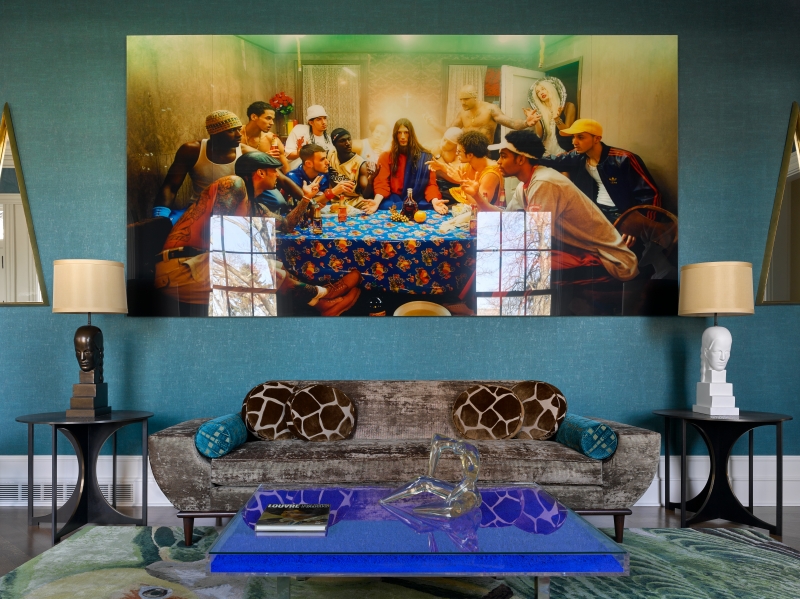 The owners have presented this home in bright and unusual colors: the result is an amazing vintage interiors with modern furnishings. It was built taking into account the main idea of "visual experience and captivating appeal to the eyes." It was important to Express their vision of expressive walls using bright Wallpaper, combining art and famous furniture, as well as outstanding and even provocative works of art.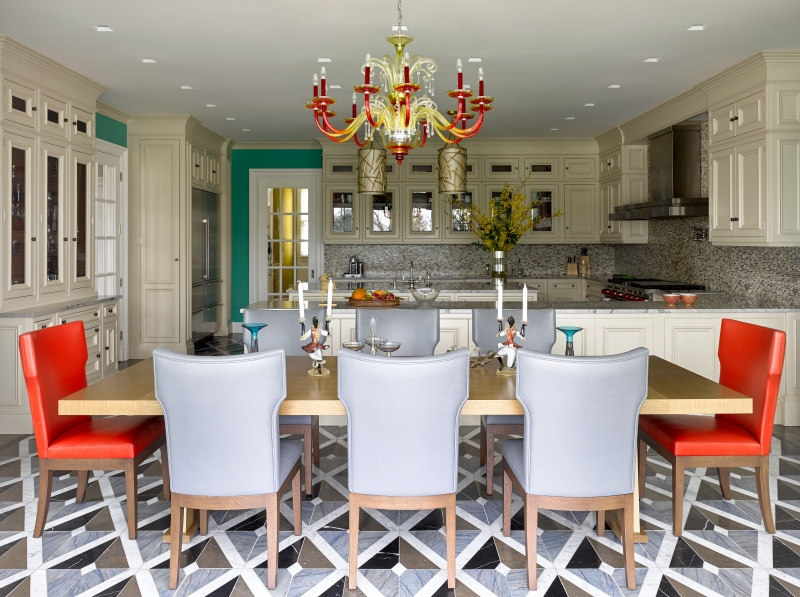 Speaking of planning —
the first floor collects the only public area, which is a set of rooms that are closed in a circle. On the second floor is a private area. There is one room for each child and separate restroom for guests. The wall remained in the same place — Ananeva moved them, and completely cleared the "stuffing", leaving only the door, because the designers considered them to be really beautiful and relevant concept.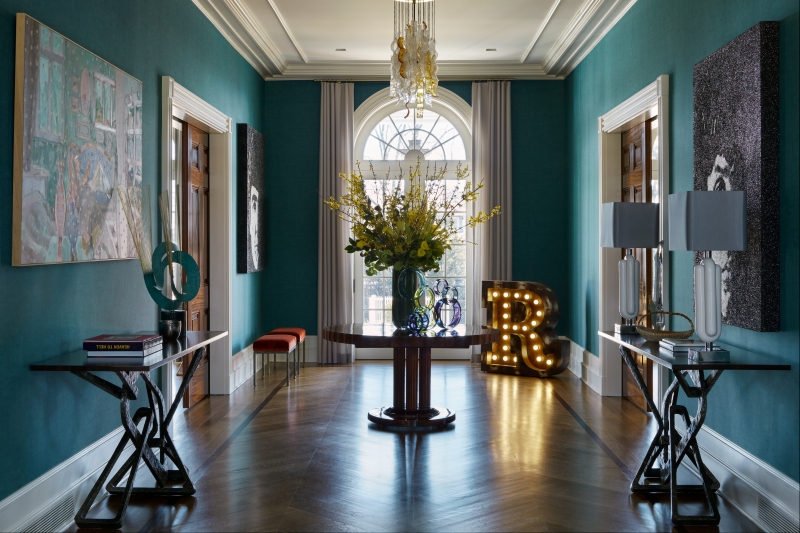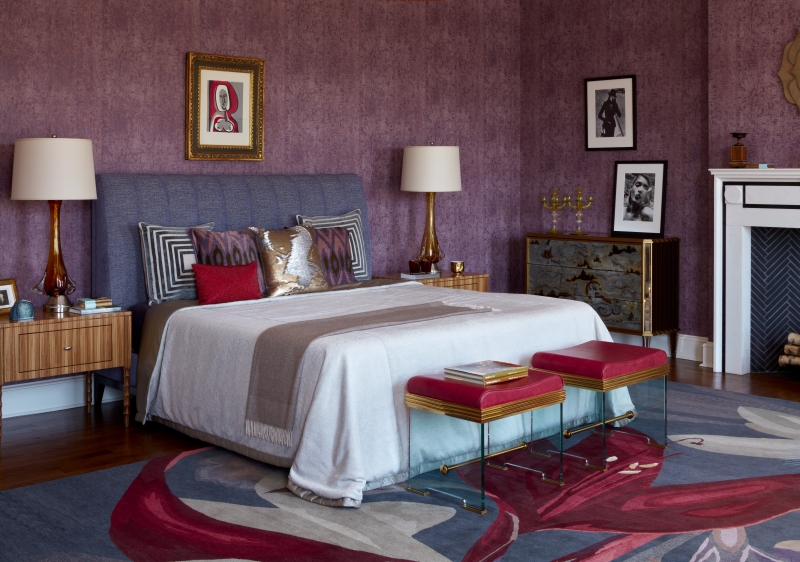 The Music room combines bright colors and playful composition from vintage to contemporary furniture. One of the main presenters mustard yellow armchair from BRABBU MAYA, as a vivid Supplement to the living room. This characteristic velvet chair is the perfect combination of sensual and delicate forms. And with its color it can cause a long and comfortable conversations.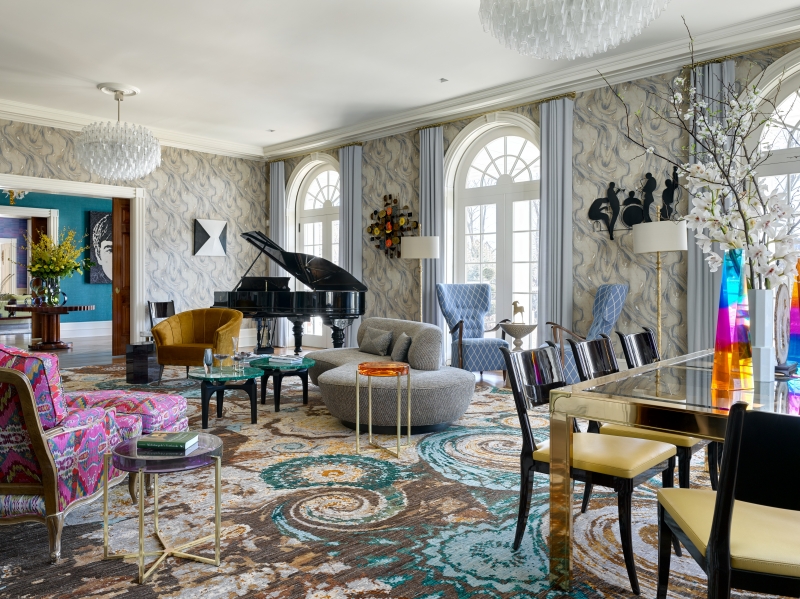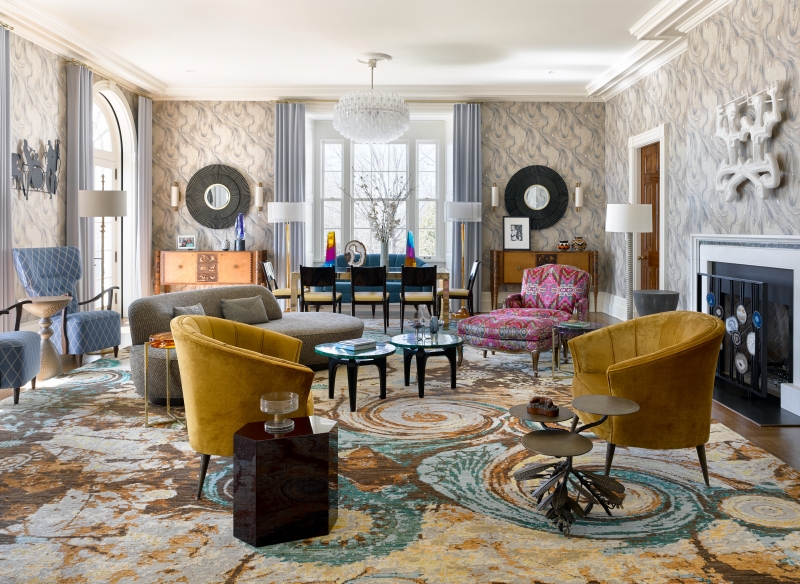 The main living room also highlighted the walls with colourful Wallpaper from Casamance, while the painting of Ilya Kabakov presented a serene nostalgic landscape on the theme of nature.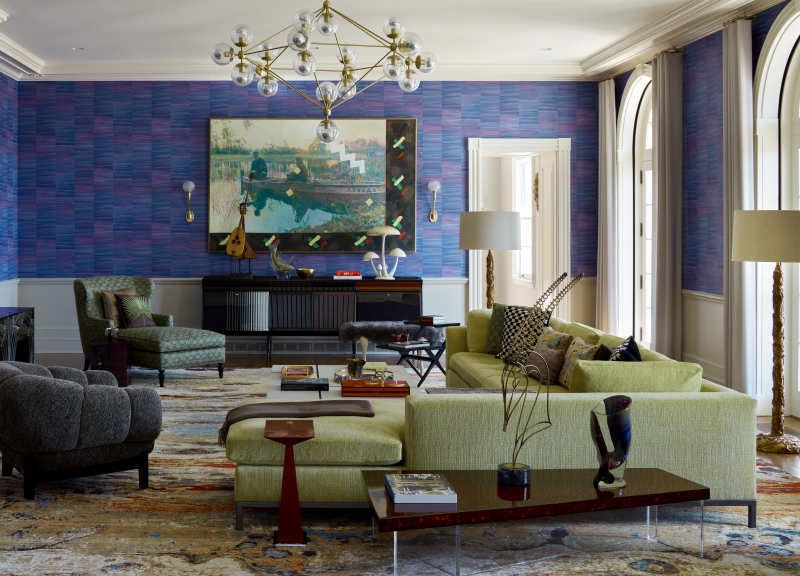 The view from The hall to the "art room"
This room is a real inspiration because she understands and connects very well unusual colors and textures to provide a complete sensory experience. Friends and neighbors are in the house as a Museum. And I must admit, it's a fair likeness.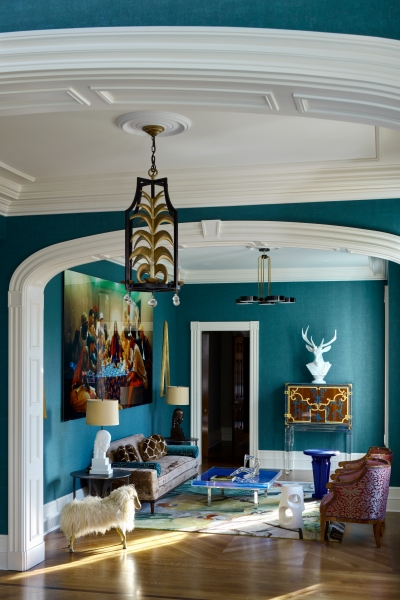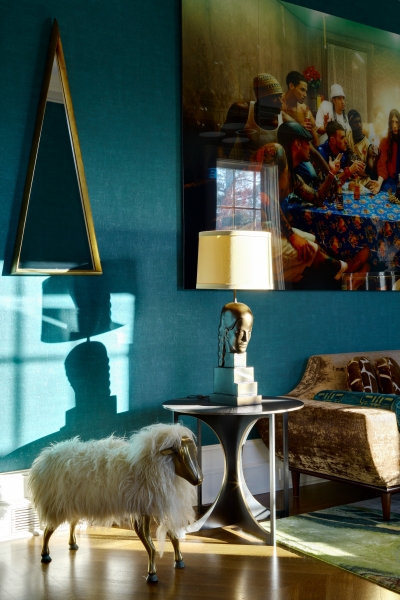 BRABBU is a design brand that reflects an intense way of life, bringing a rush of strength and power in the city. Having a diverse range of furniture, interior decorations, upholstery, lighting and rugs, as well as the touch design, they convey a unique experience in every product, which is designed and manufactured. BRABBU was present at the world's most famous design events with new universal design products for eclectic environments that can anticipate future trends.