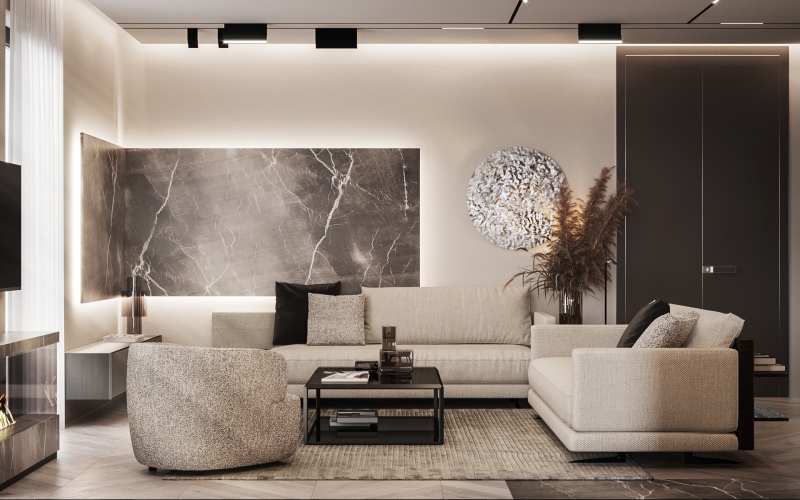 Dezest Studio interior and architectural design of the Dnieper. With his professional philosophy, which is "the integrity of design and aesthetics, the transformation of space and quality of life, transition from one state to another — to a more qualitative, filled with meaning and emotions that reflect the individuality of the clients." In the illustrative example of this approach can be seen in the new work Studio Apartment in Berlin. Designers shared their vision and the details of the project: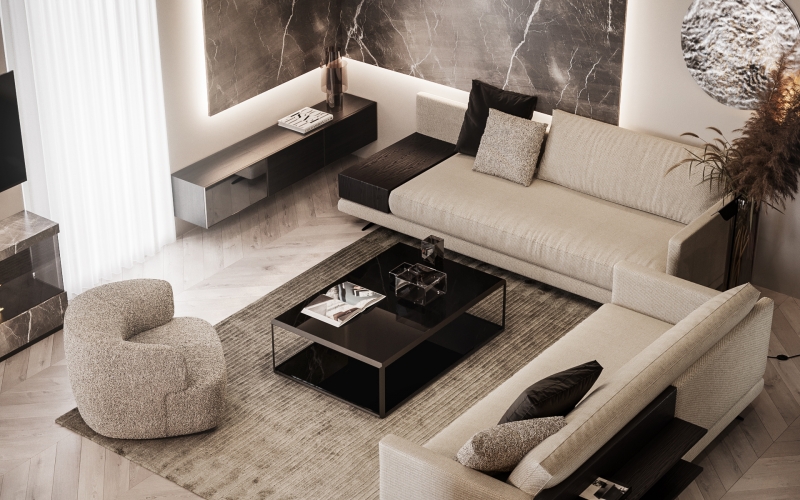 This project is like a piece of music in which no note may not be lost, when there is nothing to remove and nothing to add, when all in their places.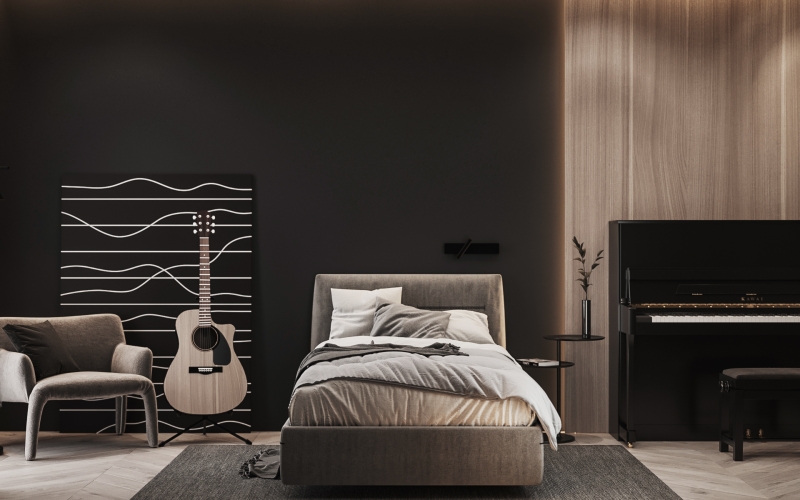 We made it without a single personal meeting for customers from Berlin. Who have experience working with designers, customers had shown the greatest interest and dive into the details of the project, which allowed to achieve excellent results.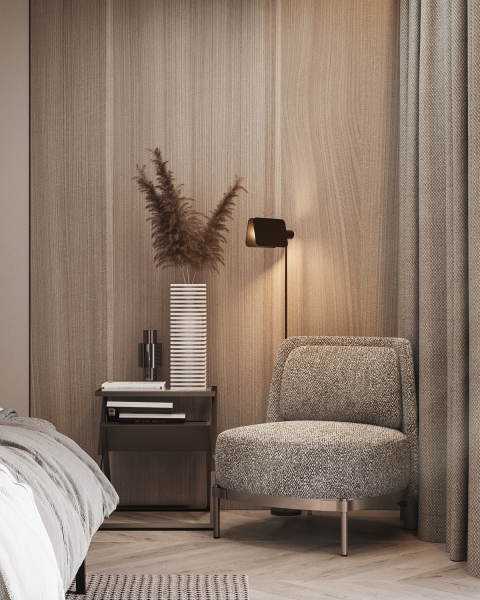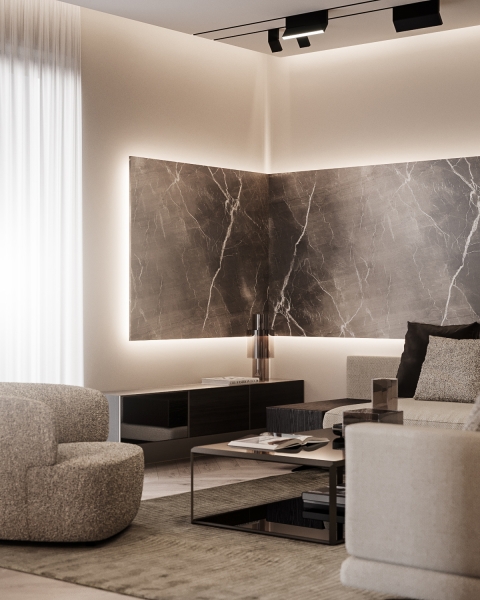 The main color theme in the project is the shade "cashmere" (covered taupe shade), which complement the relaxing shade of the tree in the form of parquet and veneered panels, darker shades of beige and brown.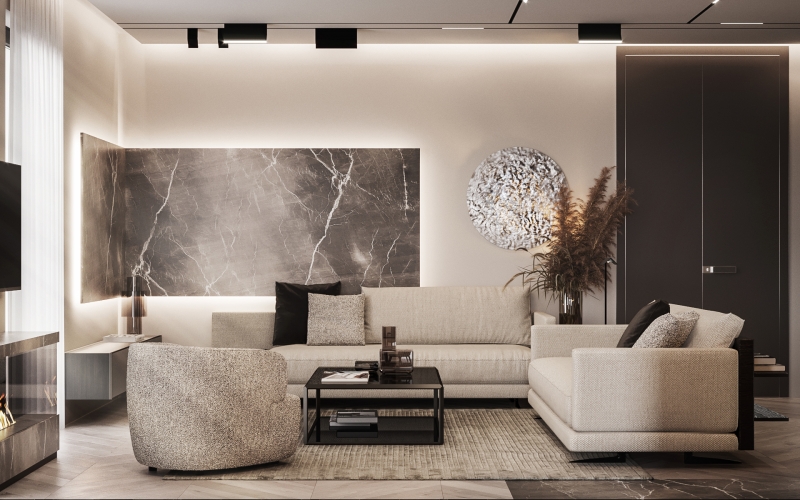 Calm General color scheme is beneficial highlighted with matte bronze metal and different textured fabrics twill, linen and tweed. We avoided chrome and glossy surfaces in the project, with the exception of tinted Windows. The luxury apartment consists in the harmony of natural textures and finely selected details.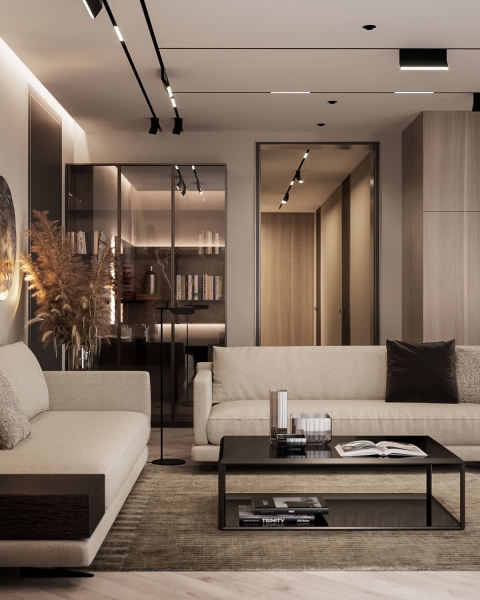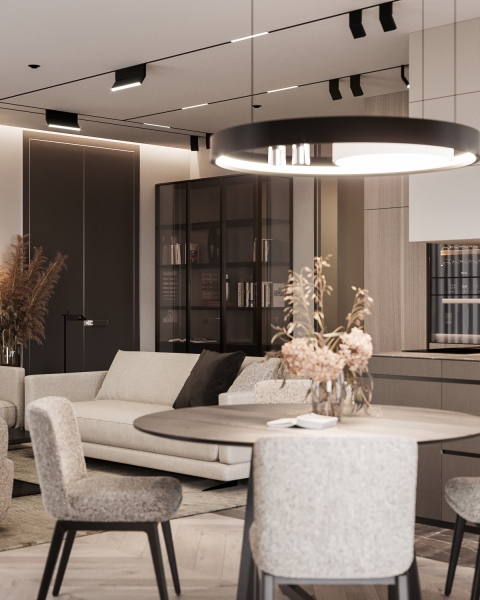 Our main goal was to preserve the integrity of the design in harmony of aesthetics and function. The composition of the family presupposes the existence of two baby girls with very different faceted personalities, despite this we managed to sustain the overall concept.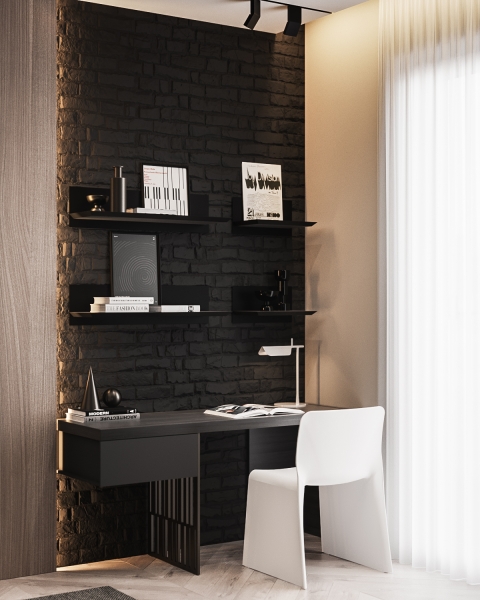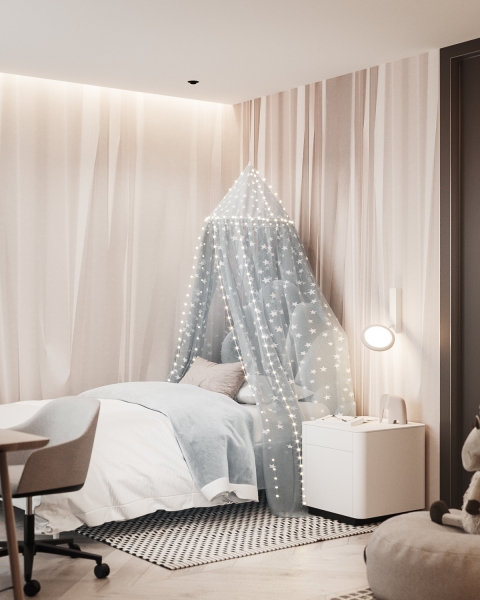 Each of the girl's rooms reflect their personality and preferences. One of them is imbued with a love of music, creativity and black color, the other tender and "doll".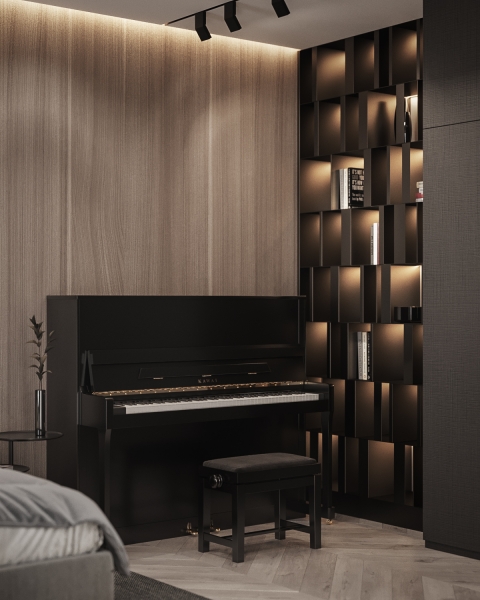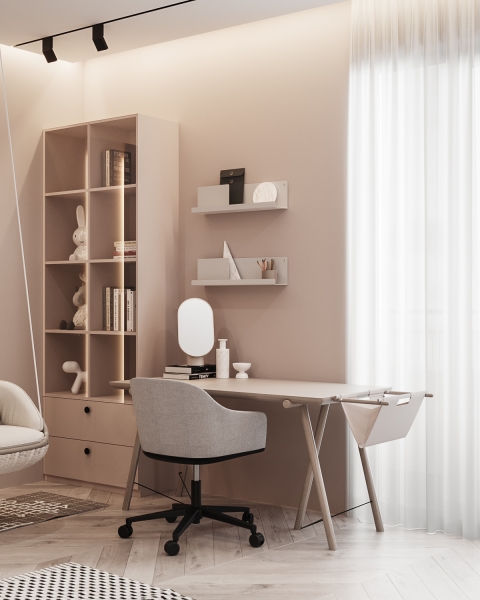 We have paid great attention to the study of lighting scenarios and lighting groups, which gives the opportunity to create a cozy evening atmosphere due to the warm glow of the lighting, which is important impact on well-being and not stirred the consciousness of the body, which gradually prepared to rest.