Compact boxes for storing vegetables made from wood.
Beautiful storage box for apples and carrots? Why not. Kitchen, balcony, pantry can also be comfortable and stylish. A set of boxes for storage of fruits and vegetables of different sizes will allow you to put everything in place and at the same time keep on hand. And the original design and execution will be a great addition to the interior. Such boxes are convenient to have in the pantry and place them in the purchased products. So they stay safe!
Overall dimensions:
width 300 mm
length 500 mm
height 150 mm
The vegetable box is covered with water-based paint on the outside and inside, preserving the structure of the wood. Artificially aged.
Main purpose: storage and movement of fruits and vegetables, also suitable for storage of preservation, kitchen utensils and other household and non-household items.
Quality of materials:
The vegetable box is made of natural wood, properly prepared and processed. All of the slats are dried, thorough prostrakan and polished.
The paint has no smell, harmless, without the content of chemical active substances on the basis of acrylate dispersion.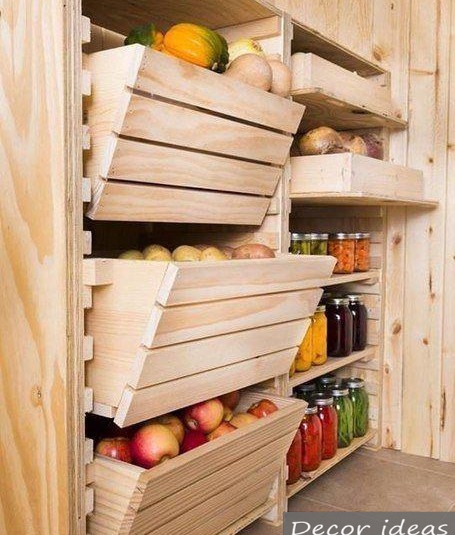 Ideas for a house about Decorating old furniture