The beauty of nature: Tables with raw edges
Furniture with raw edges, regardless of type, will definitely look sculpted and original, they never go unnoticed. A dining or coffee table no doubt will become the compositional center, the decoration of living room or dining room.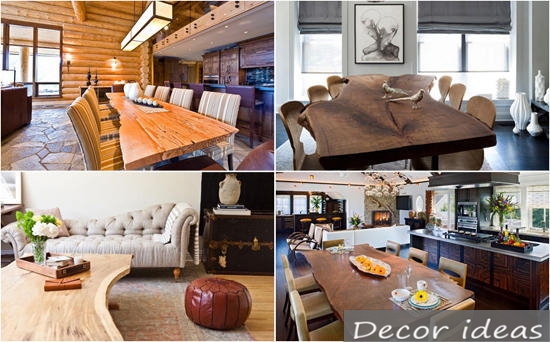 Tables with raw edges fit perfectly into the interior. Additional attention can be attracted with the help of chairs and lamps. Temni tones of wood look simple, but luxurious, and when combined with other natural materials reveals a fantastic charm tables with raw edge, only need to choose the right chairs.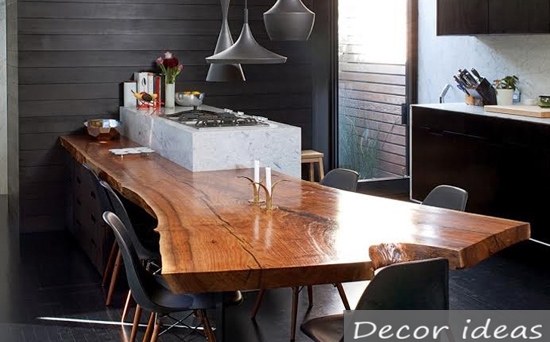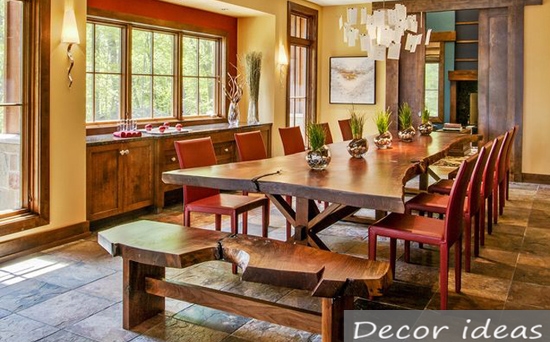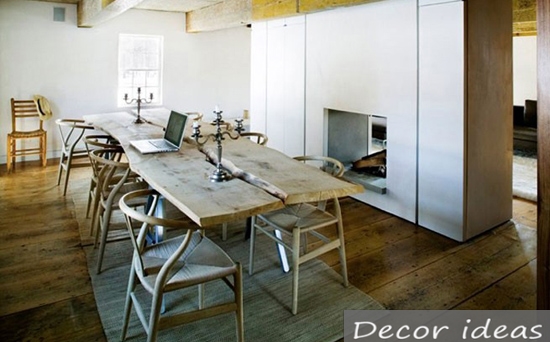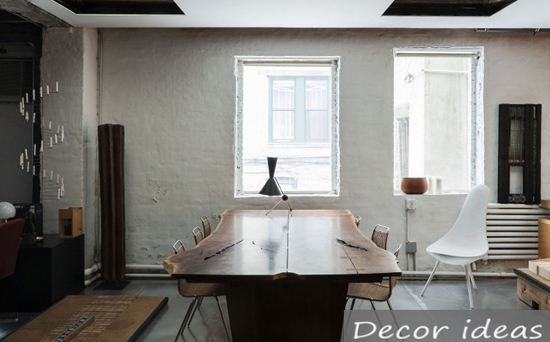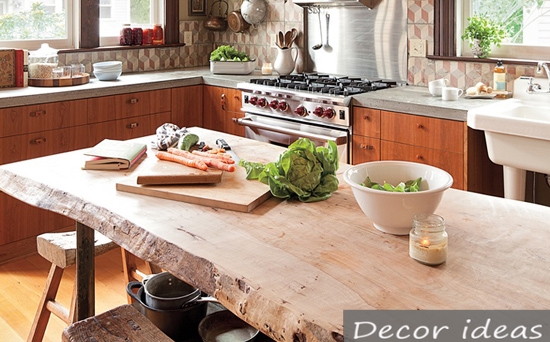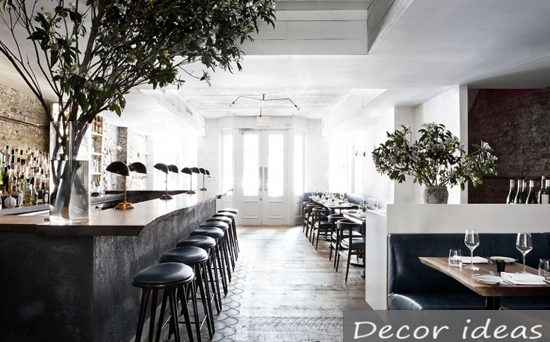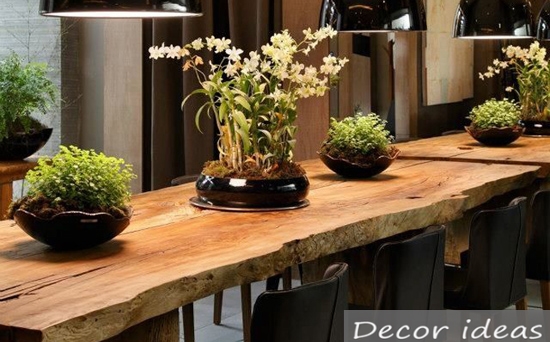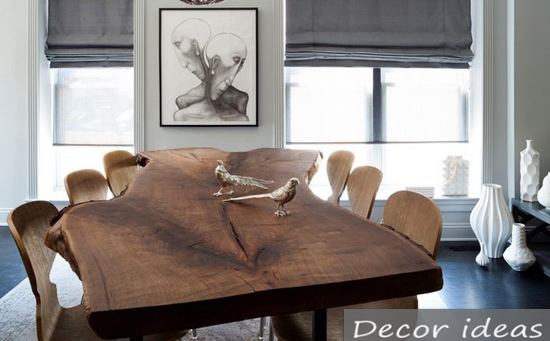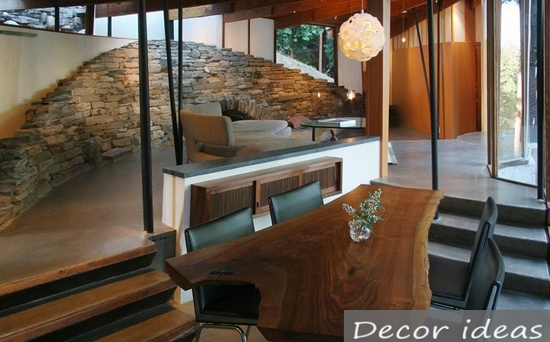 Long tables for guests from high-quality wood.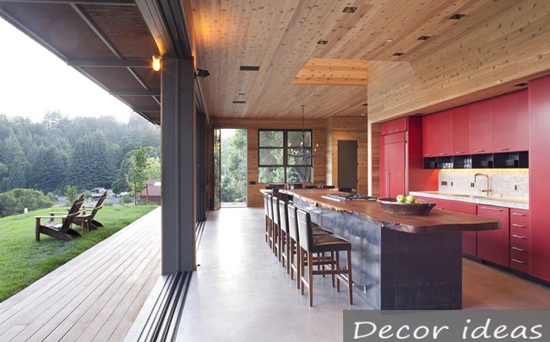 Designer stools from logs which you can do yourself!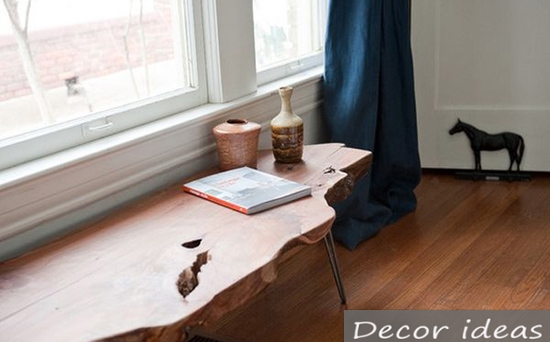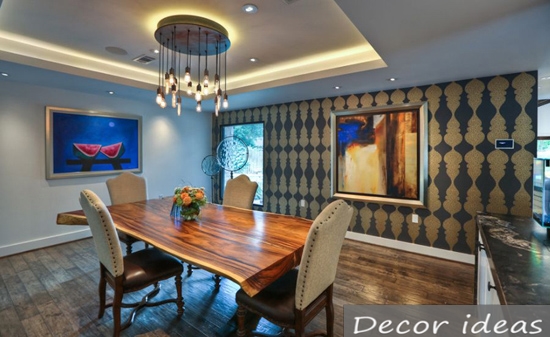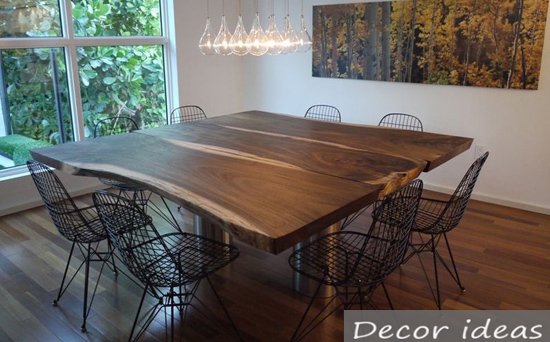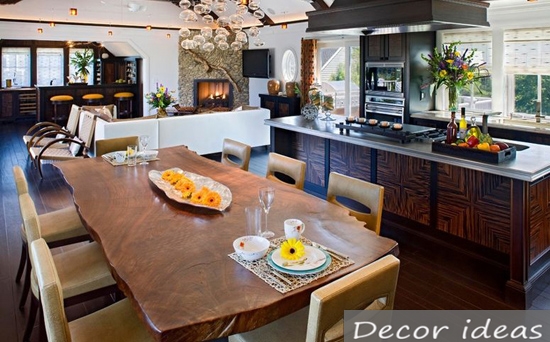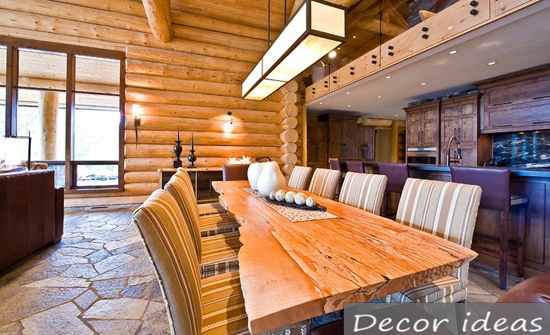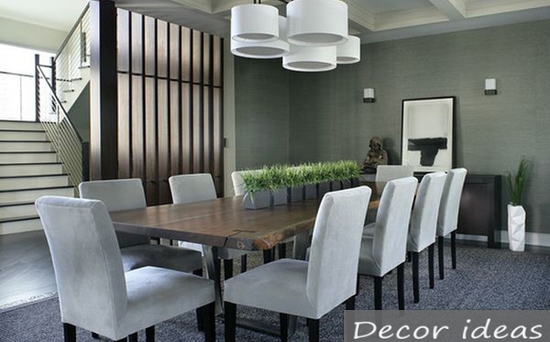 In the living room a long table is an indispensable thing