What to do if you want to update the furniture and Finance limited? Can the budget furniture to be stylish and attractive? We found some cool ideas that will solve several issues: save money, decorate the interior and will provide additional storage.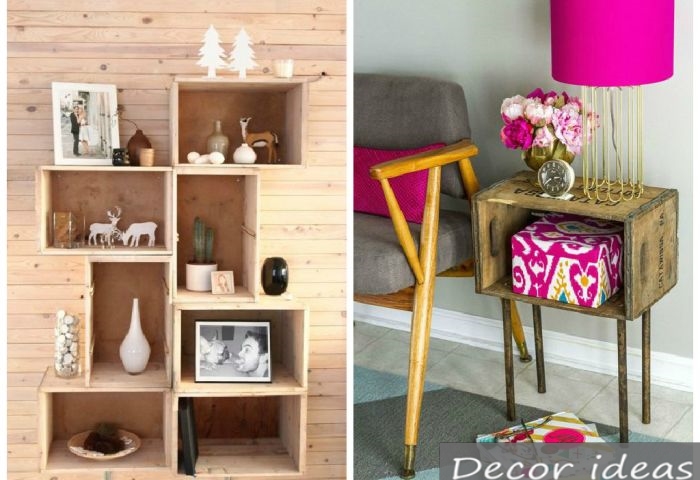 And most interesting is that they can implement using conventional wooden crates.
Wooden boxes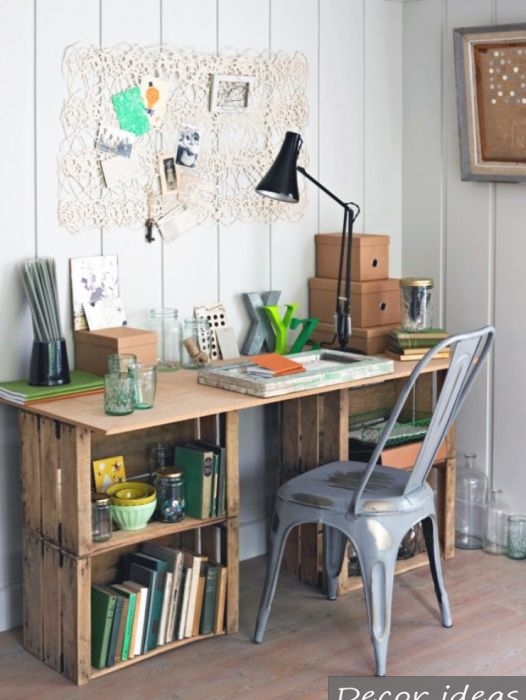 1. Creative Desk
It's fair to pay attention to the usual wooden boxes. They are made from environmentally friendly material and they are easy transformirovalsya in functional furniture.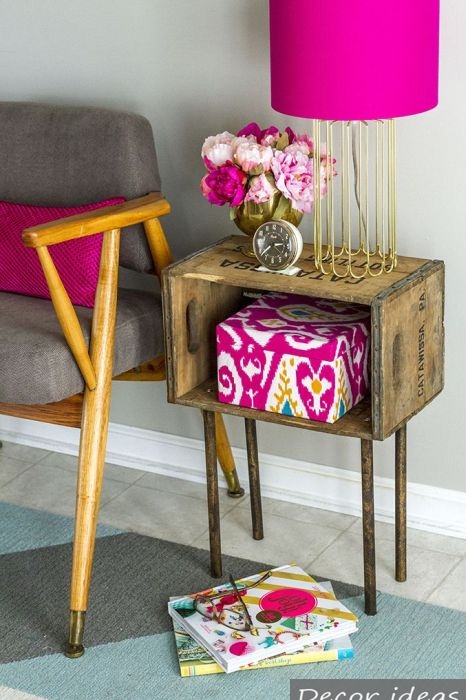 2. Stylish bedside table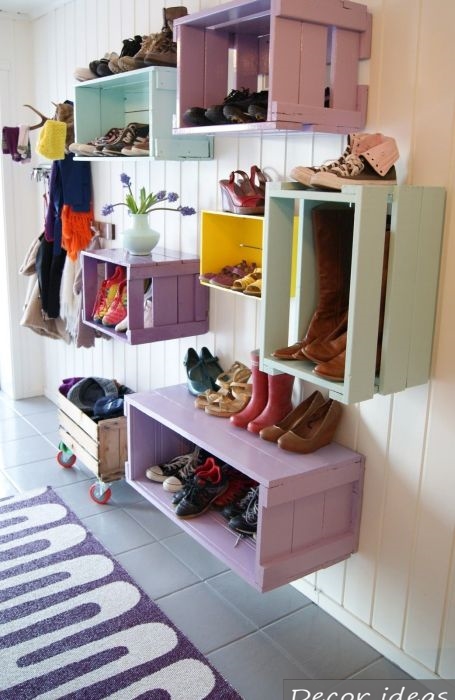 Instead of shelves for shoes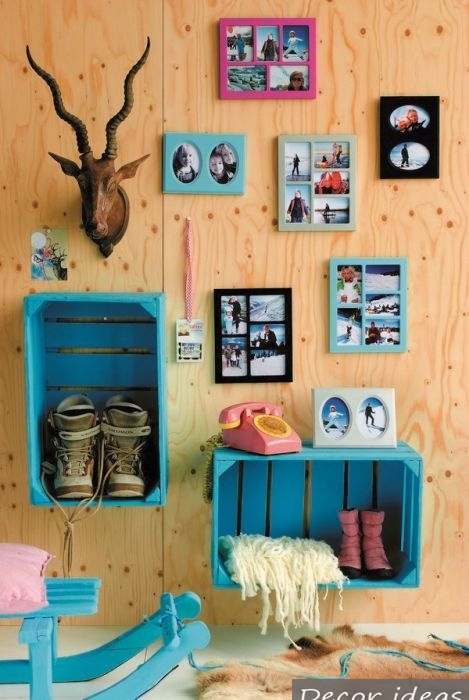 3. Shoe shelves
Wooden crates make the perfect shelves for storing shoes. They can be placed horizontally and vertically to accommodate without a problem-high boots. This solution will look good in the space, decorated in a Scandinavian or country style.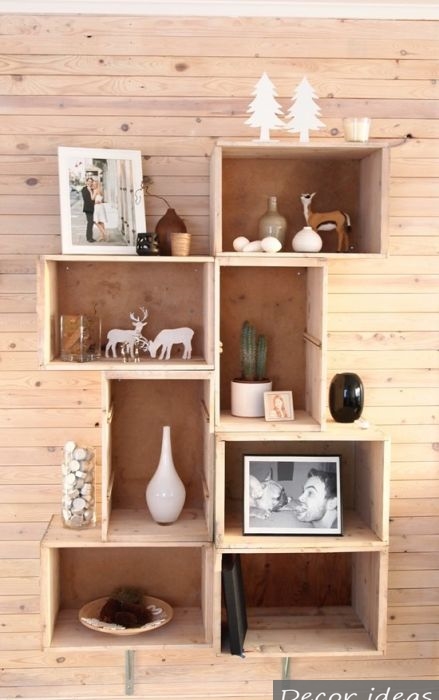 4. Original storage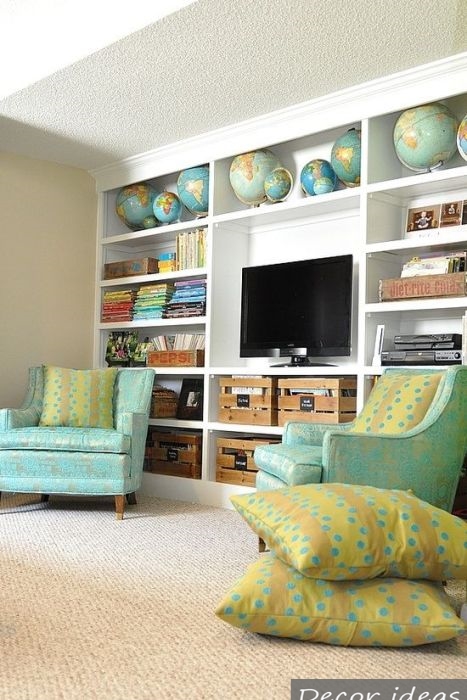 5. In the Scandinavian style. Boxes an excellent job with the function of the chest, where there is a place for bags, shoes and other necessary items. Open shelves allow you to quickly find all the necessary when leaving the house, and save time.
The natural structure of the wooden boxes is suitable for different styles: eco, loft, Shabby chic, Scandinavian, Provence. Functional racks and shelves will look in the interior harmony. They can be filled with kitchenware, books, magazines and Souvenirs. First you should check that all the boxes were intact. It is also desirable to process them with sandpaper to make their surface was smooth. To preserve the natural structure of the boxes must be treated with a stain or primer, with the natural shade. Top, if desired, to varnish.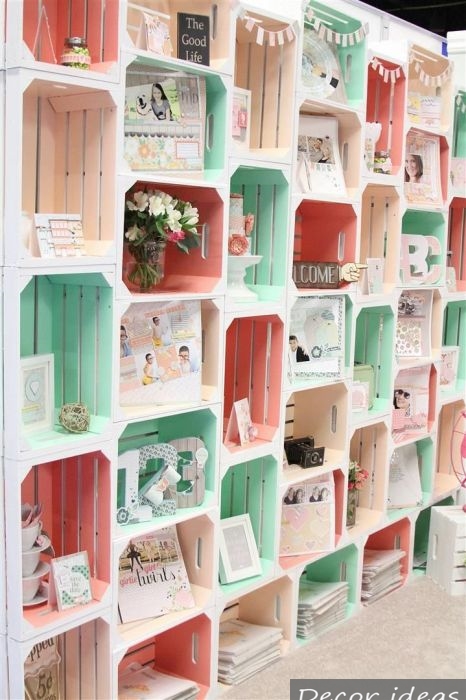 7. Vivid rack
Play with color
It is worth noting that painted wooden boxes create a beautiful interior environment. Especially good such options in the nursery (where suitable to store toys) or the kitchen (they can be folded small kitchen utensils). Depending on the mood and General interior painting can be bright or pastel shades. Painted boxes are a good and as color accents.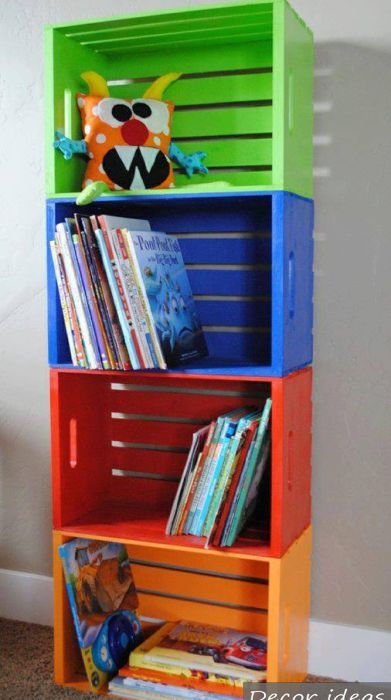 8. A rack of drawers in the nursery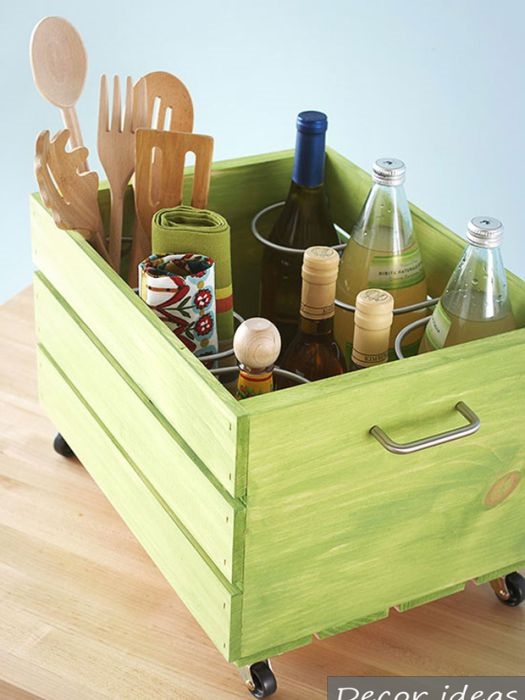 9. Great idea for storing kitchen things
Coffee table
The highlight of the living room is the coffee table. It is appropriate to use the idea with the wooden boxes in this room. If you attach the wheels to the table, it will be easy to move. The empty space in the lower part of this furniture is suitable for functional use. There you can place books and magazines.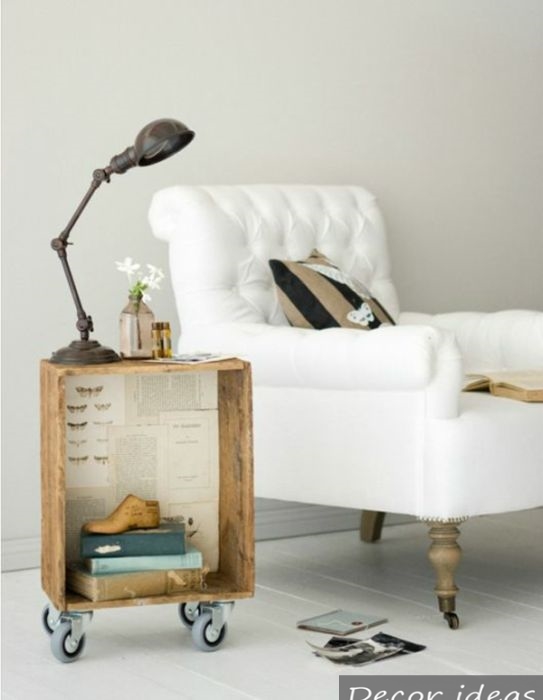 10. Mobile table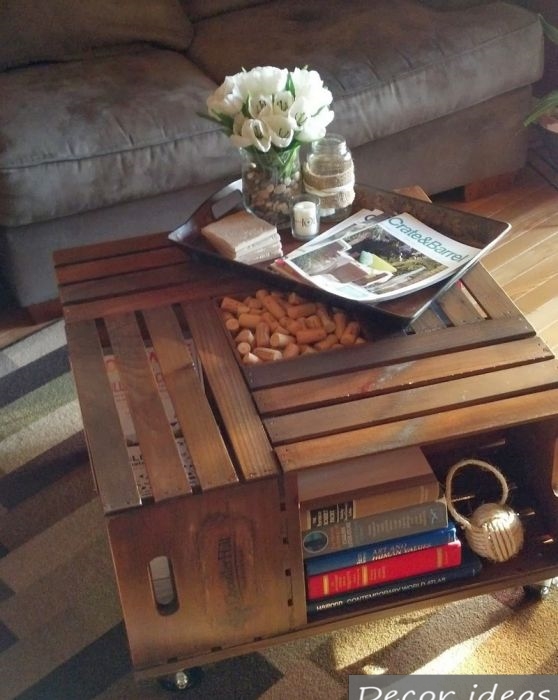 11. Coffee table from wooden crates
Creative approach
The advantage of wooden boxes is that they are easy to find application in the interior. They are easy to adapt for storage, to turn into comfortable beds or shelves for flowers. In the usual case, it is possible to equip a place for a loved one cotarelo other. If you decorate the box in the style of decoupage to attach it on the wheels or legs, it will make a fairly attractive piece of furniture, for example, a mobile Cabinet.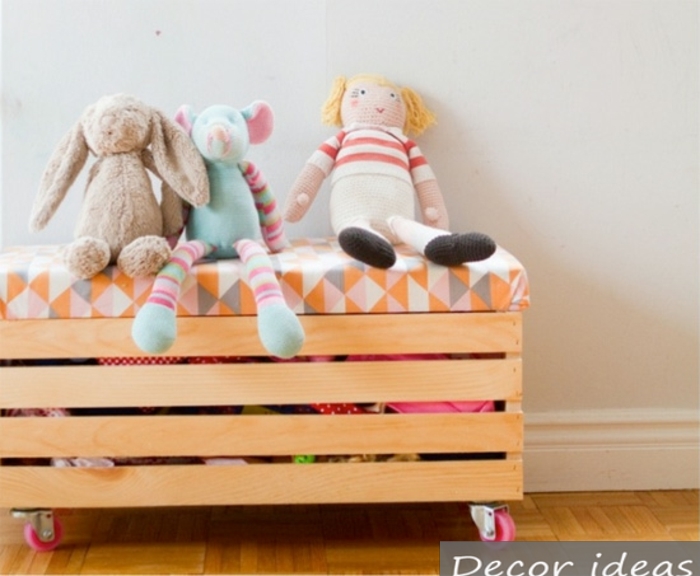 12. Baby poof, where you can store toys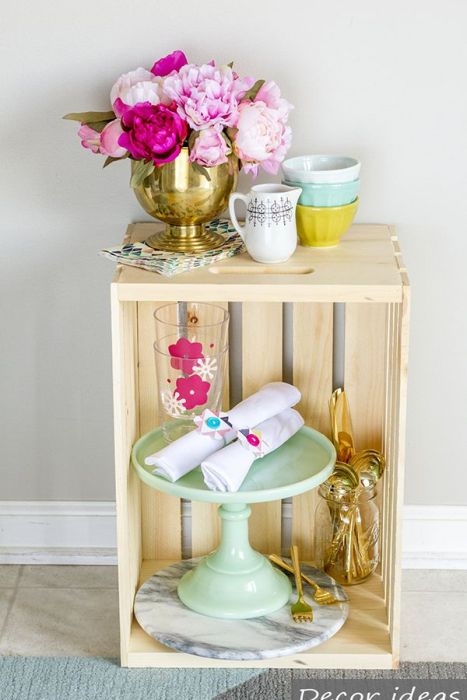 13. Original bedside table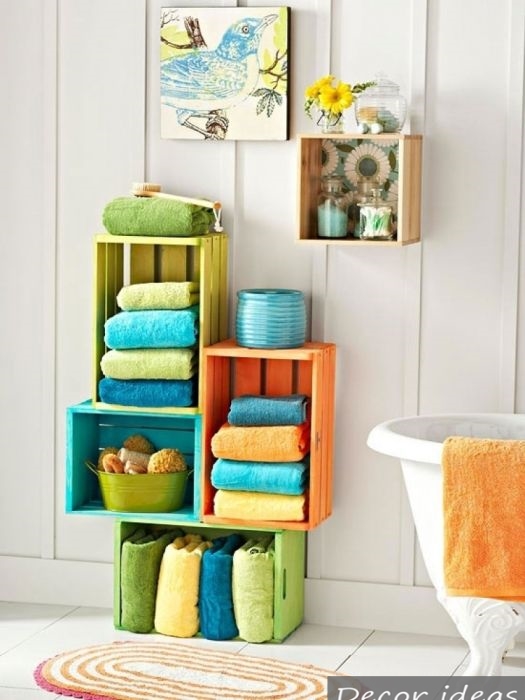 14. Storage system in the bathroom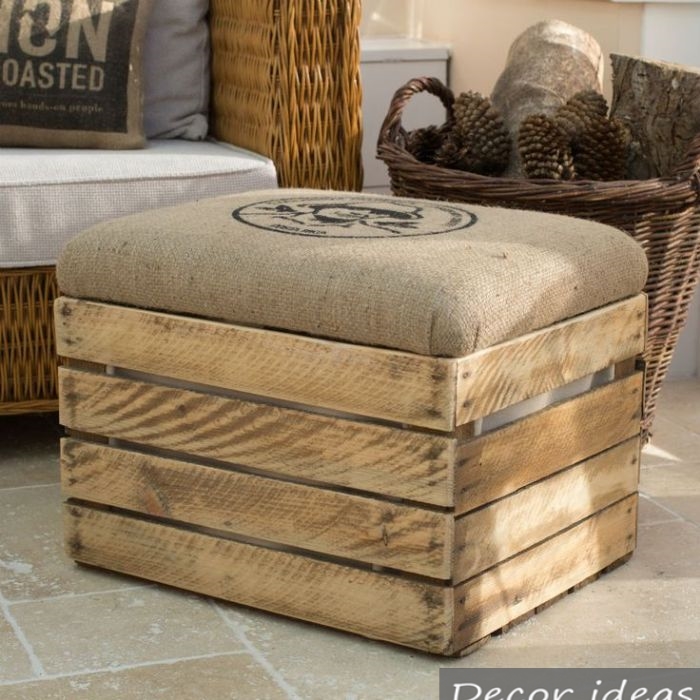 15. Poof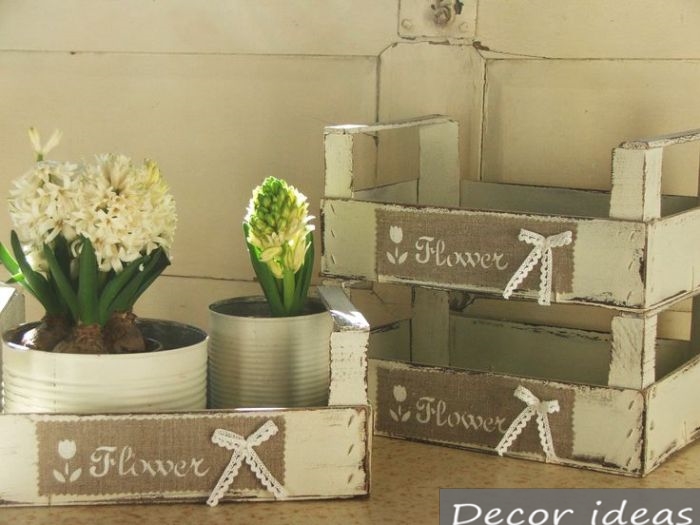 16. Flower pots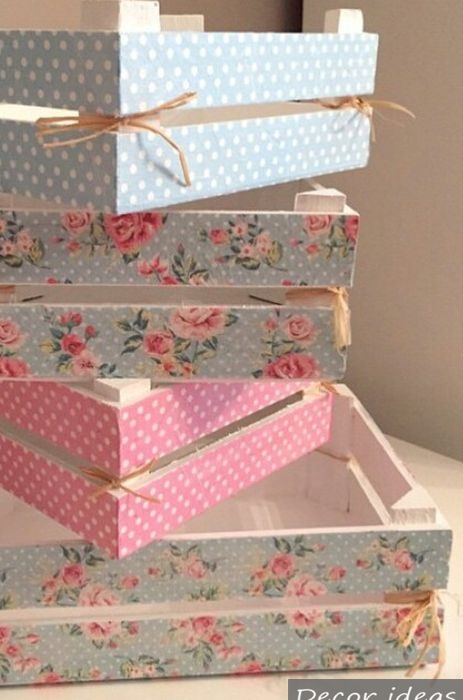 17. Boxes with decor in the style of decoupage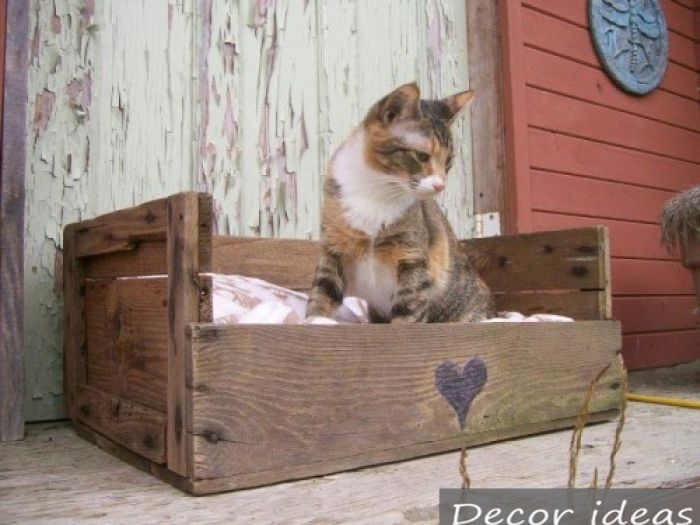 18. House for cat
You can save and restored old pieces of furniture.