Unique and exclusive incredibly cool furniture made from barrels! You can make chairs and coffee tables, and even table-grill. But especially look organic wine bar in a barrel!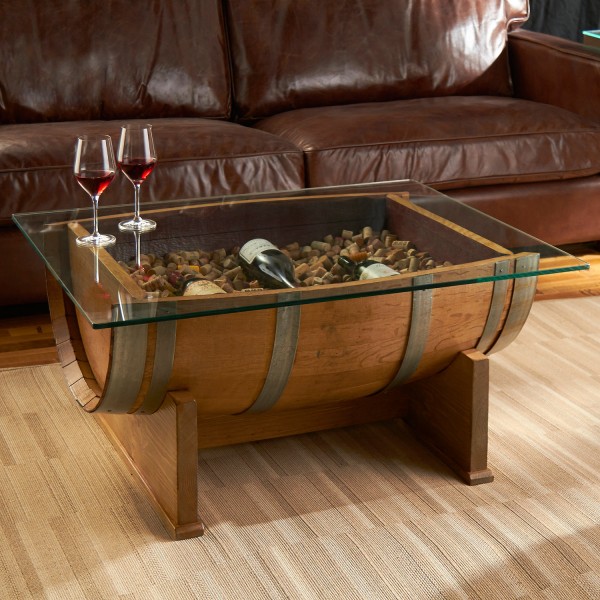 Garden furniture and cottages of iron barrels (photo)
Here is another good idea for the garden and garden, is the manufacture of country furniture from old iron barrels. Although not necessarily strictly old barrel, the more barrels are already rusted and with holes and the barrels are normal for good, but which are currently without a job and only take up more space in the garage or the storeroom at the site. In addition, you can use new barrels, if there is an opportunity for their purchase or purchase. Buying barrels as a material for the manufacture of country furniture, the furniture itself will be much cheaper than if the same furniture to buy ready-made. Especially made furniture with their own hands will always be unique and original, beautiful and one hundred percent meet your personal tastes and preferences in the design and construction of furniture for the garden.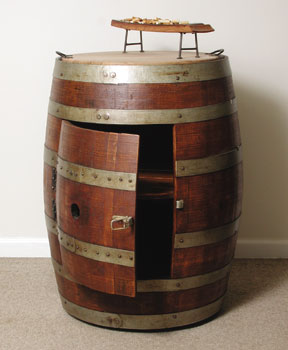 And another point as an idea – if this is seriously engaged – made with their own hands country furniture from barrels, for example, such furniture as in the photo below, it can be put up for sale (by submitting an ad on avito and other Bulletin boards + other types of advertising), determining the amount of self-sufficiency, adding to it + 30 – 50 percent, setting the final price of furniture. And if business goes uphill, as they say, further, and it is possible to issue private enterprise (SP).
Plus this furniture for buyers is that this furniture apart from the fact that it will be unique and beautiful, it will still be high quality to stand for years, then – painted or repainted, and has over the years stand in contrast to ready-made furniture from shops that like that – "years" like no different, it simply has not.
For production of such country furniture old or new – any iron barrels (plus the different sizes) the corresponding tools – a hacksaw on metal, the cutter, the welding machine, bolts and nuts and keys for a twist, a paint, additional elements from a tree and skin – a Board of a pillow and a set of tools for work with them, on a tree and skin, stencils for drawing drawings and patterns will be necessary. Well, personal fantasy, and talent (which probably will reveal only that you had no idea previously). For yourself to make furniture – it's easy and always possible, it would be a desire, but if the sale to make it, then of course you need the initial capital for the purchase of materials, and a stock of good tools (but it's worth it).
Let's look below what country furniture can be made of iron barrels with their own hands… beauty and only…