The main thing in a small dressing – it's ergonomics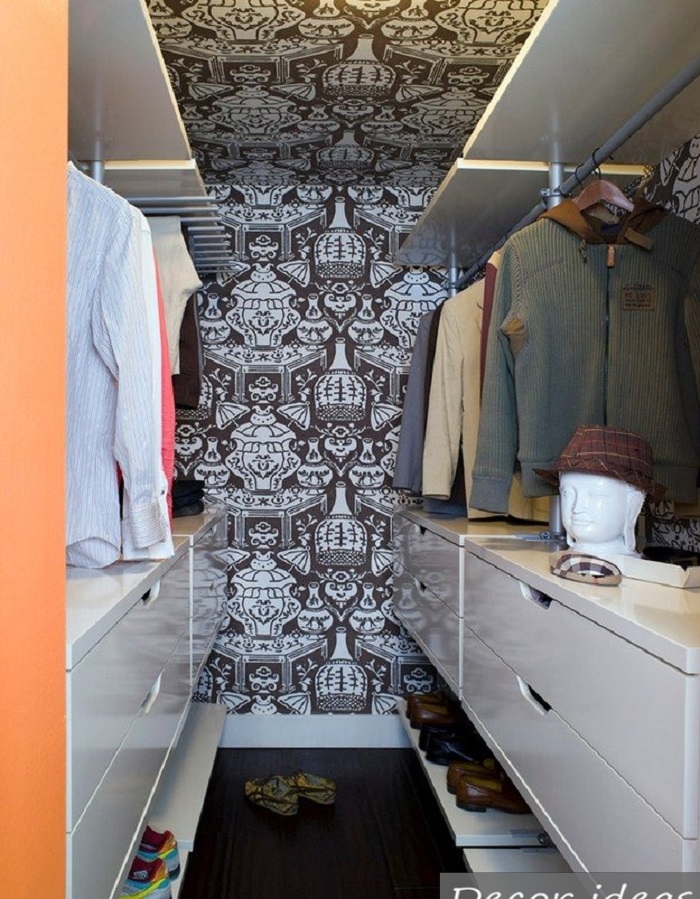 Rod-hanger is the easiest way of arrangement of the wardrobe
Tasks dressing room
The perfect dressing room is a one hundred percent usable space. Here it is impermissible to leave empty space. The best option for this room is a combination wardrobe, with shelves for clothes and drawers for shoes. In order to accomplish this task we need to calculate everything correctly, by creating projektgalerie room.
If this room was planned in construction, there are no problems with its arrangement should not be. It is much harder to carve out a place and make room in a small apartment. But even there it can be roomy and convenient for using.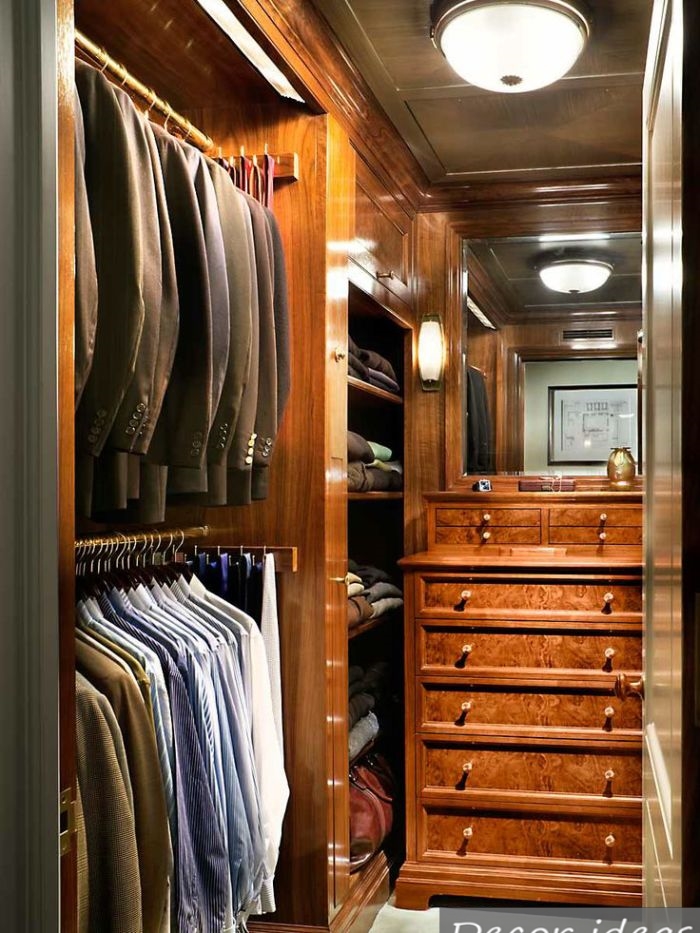 Built-in furniture in the dressing room will save additional space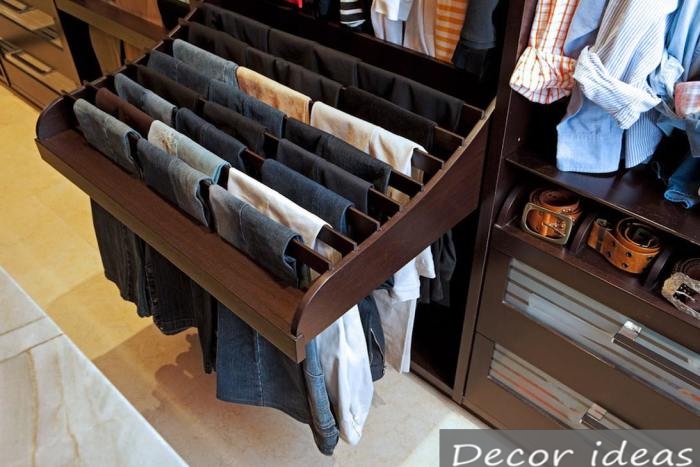 Discard the doors on the cabinets in favor of sliding or sliding constructions
What should be the dressing room in a small apartment?
Regardless of the space to be converted into a dressing room, and we have to follow a few rules:
You need to choose a dead-end (angular) part of the premises. Dressing room, through which you can access from different sides – for a small apartment is not the best option.
Full dressing room is one in which things hang, and separately folded.
You should take care of ventilation. The room should be dry.
Well, if the dressing room will be a mirror and a place for dressing.
Important! To save space in the closet should be at the expense of its rational use. So, you need to do shelves up to the ceiling, the distance between them is better to leave not more than 50 centimeters, but the depth you can do a little more. If very little space, shelves for things you need to do open, without doors.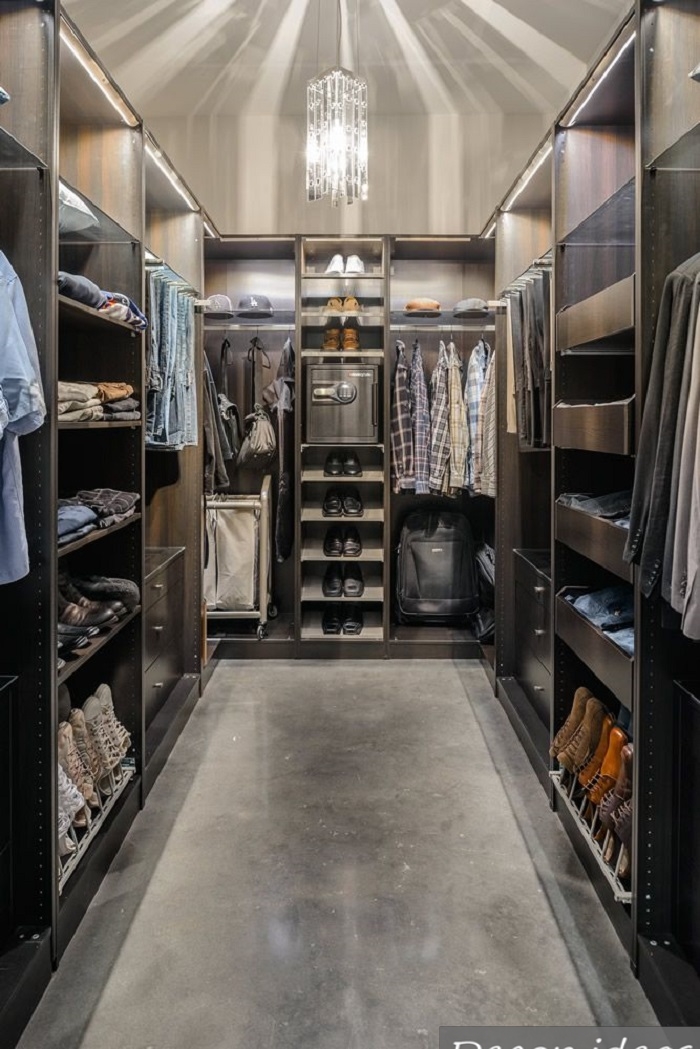 Experts say that for a full walk-in closet enough for two square meters with standard ceiling height. Therefore, it is possible to allocate a corner in one of the rooms is quite possible to arrange it in a separate room even in the corridor. Garderobom could be first floor bed, and part of the loggia or balcony. But most often, for modern dressing room equip old-fashioned pantry.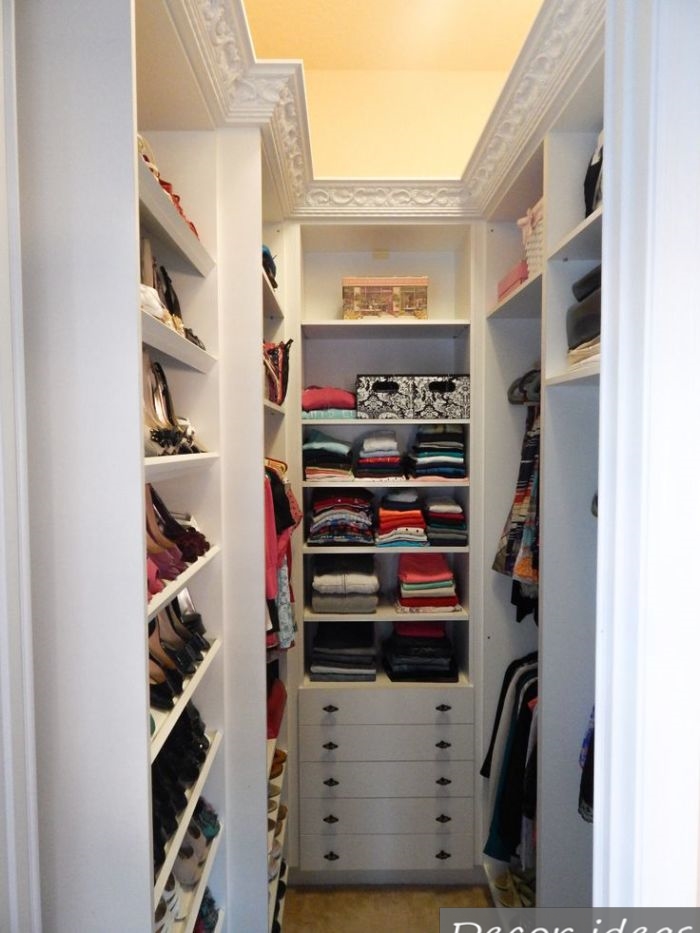 Mirrors and cabinets, along the walls, visually "stretches" the space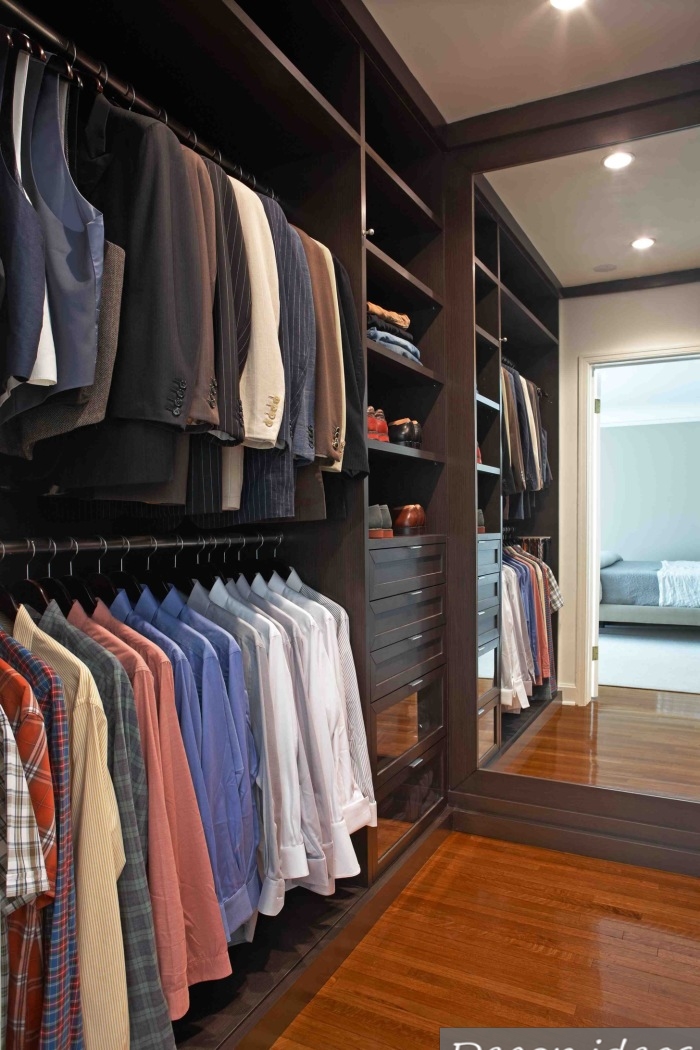 Wooden furniture is the most functional dressing rooms are medium in size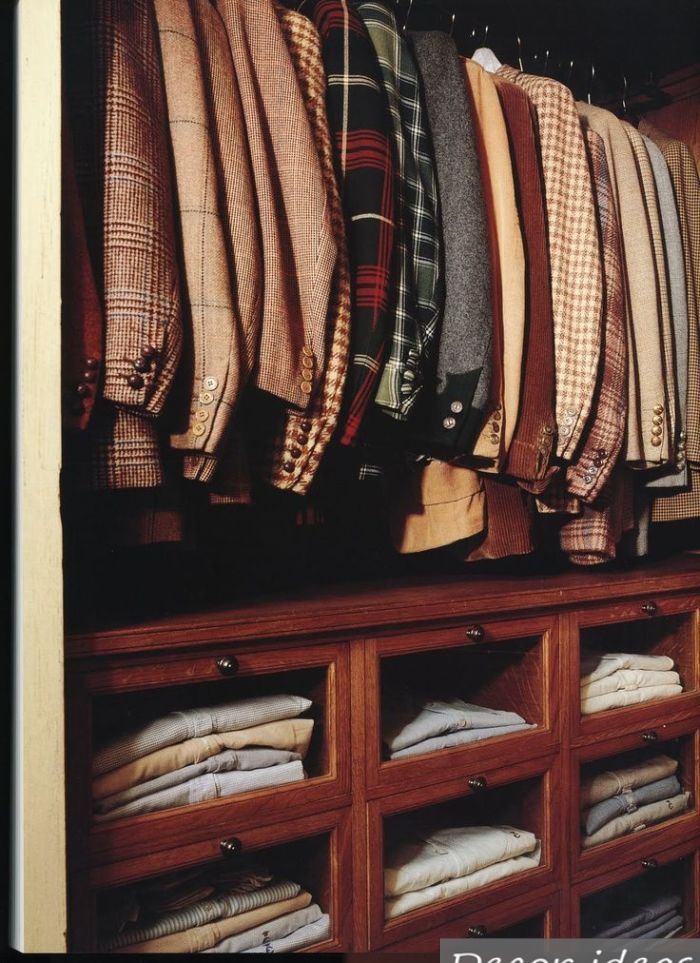 How to remake the pantry into a dressing room?
Before proceeding to the transformation of the old pantry, we need to evaluate her condition. This will help to know whether to strengthen the walls, make the ceiling and the floor or simply set there made in size, racks. After what it takes to design a dressing room and to proceed to its arrangement.
So, clean the pantry. This part of the apartment should be completely empty.
To put in order, if necessary, of the wall. It is desirable to align them. Then here you can set the built-in furniture.
To level the floor, put him on the cover. If the closet is a little large, it will be possible to change and this is best done on a good floor.
Deal with the ceiling. Anyway that is from above: Wallpaper, paint, hinged design. Importantly, the ceiling gave good lighting.
Now, consider how to arrange a dressing room directly. There are also possible options.
See photos and radiates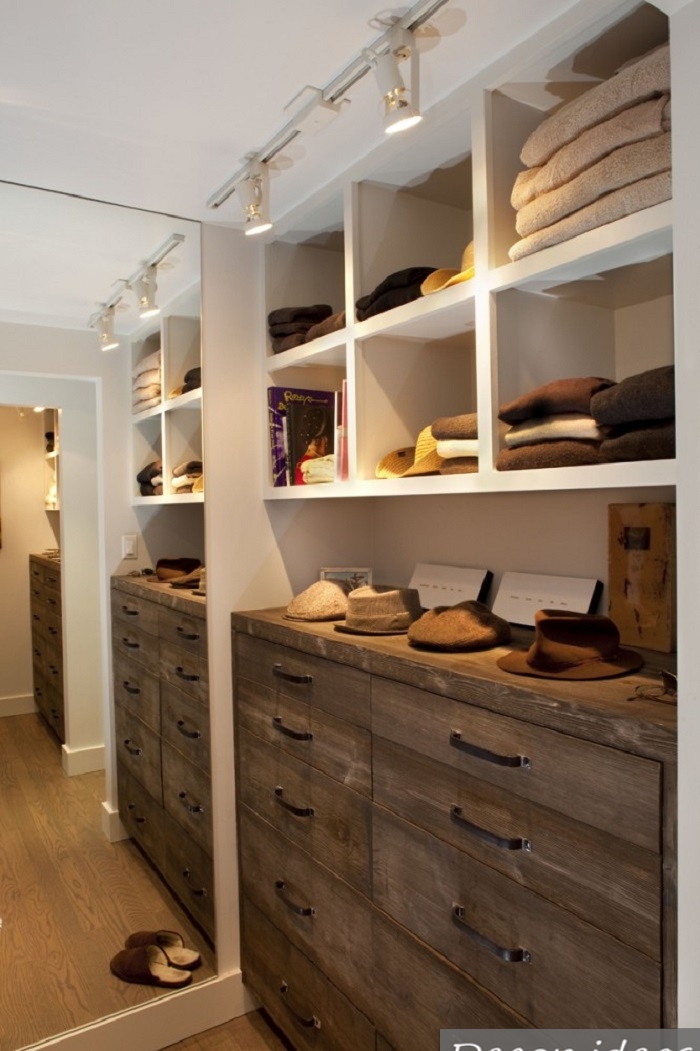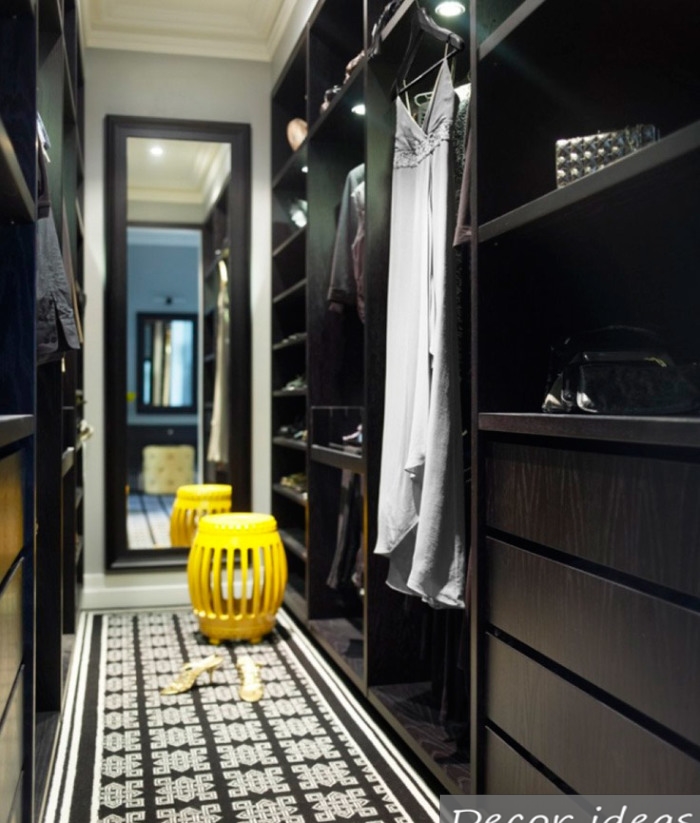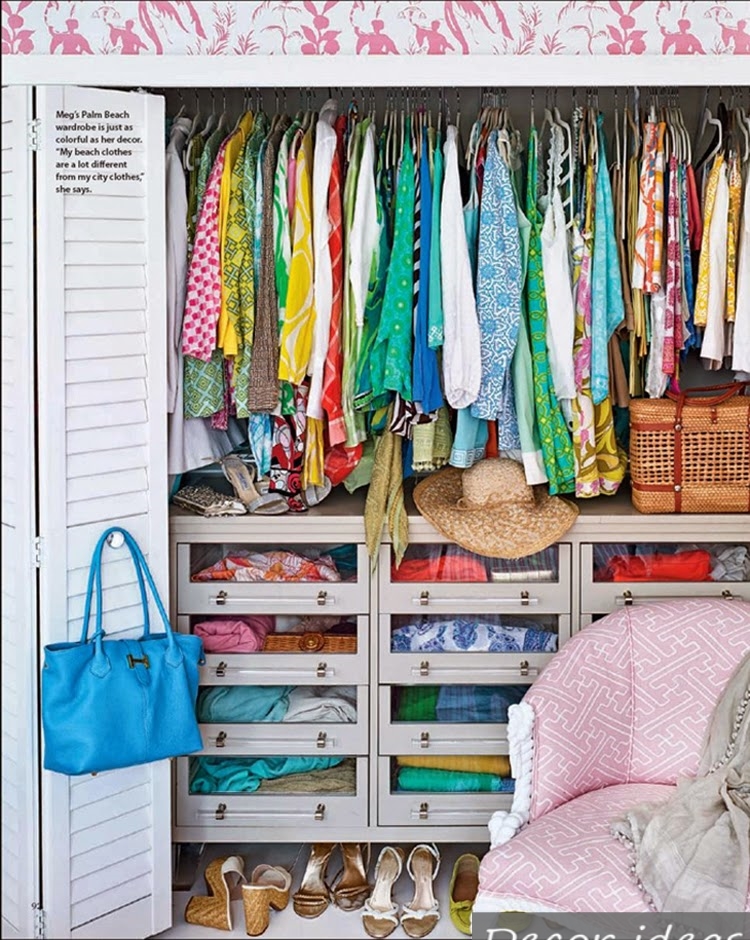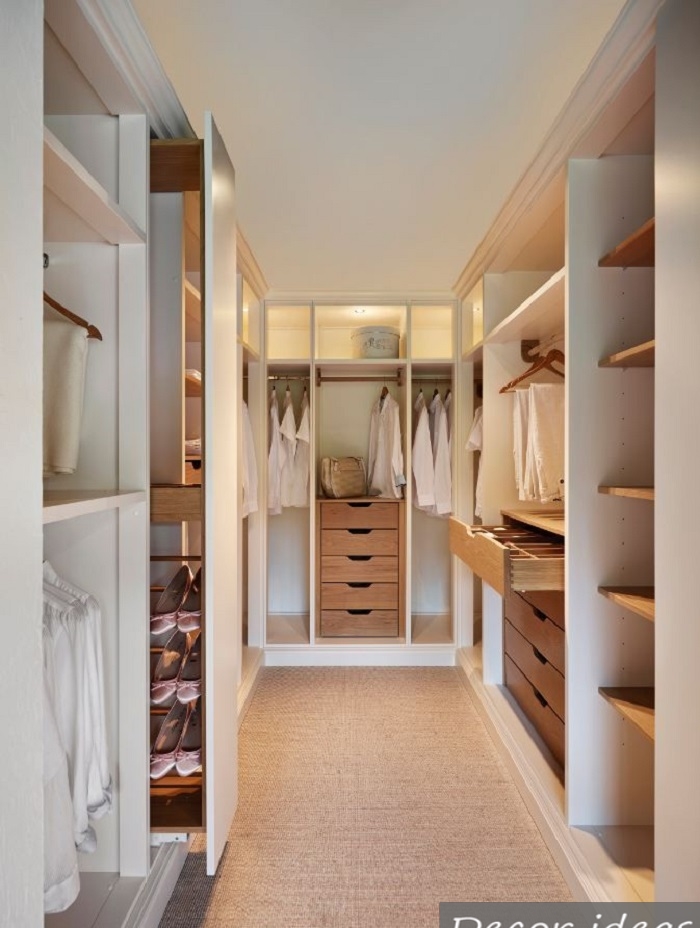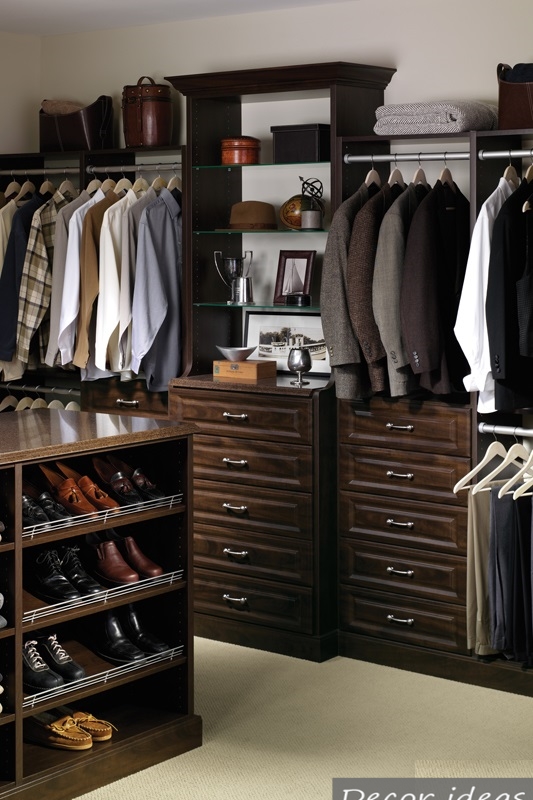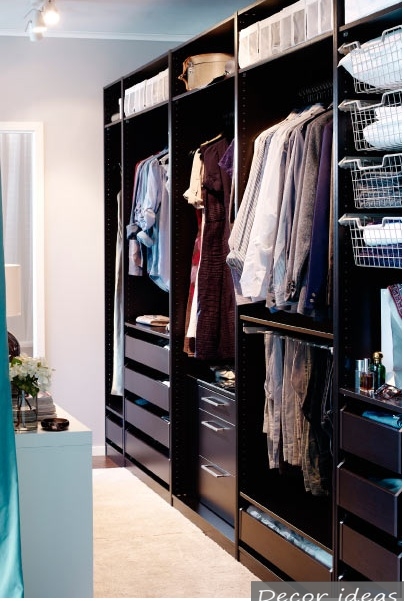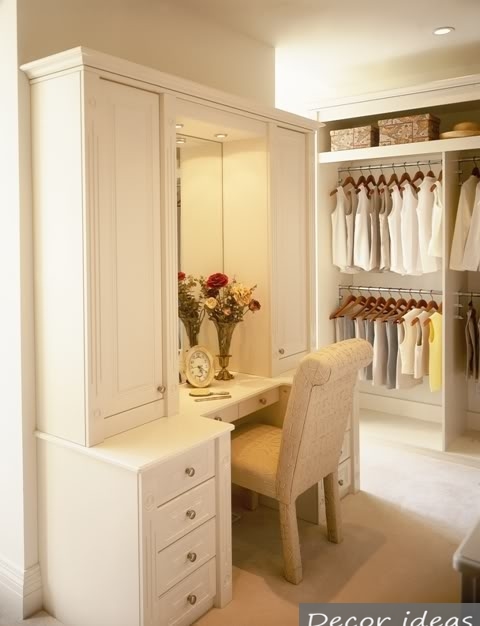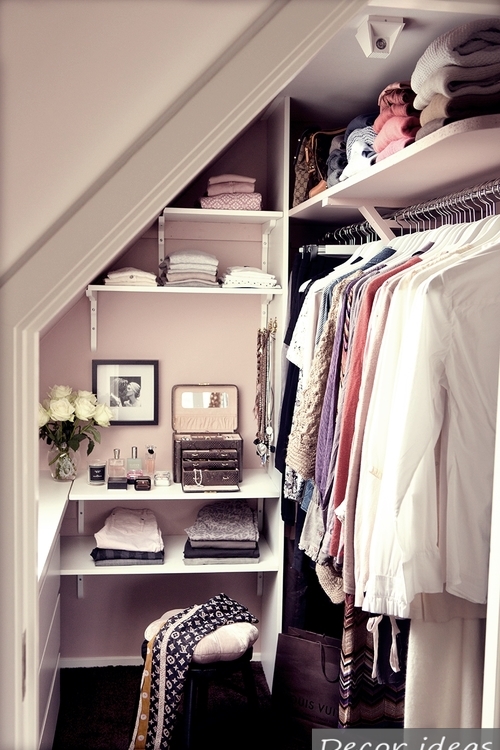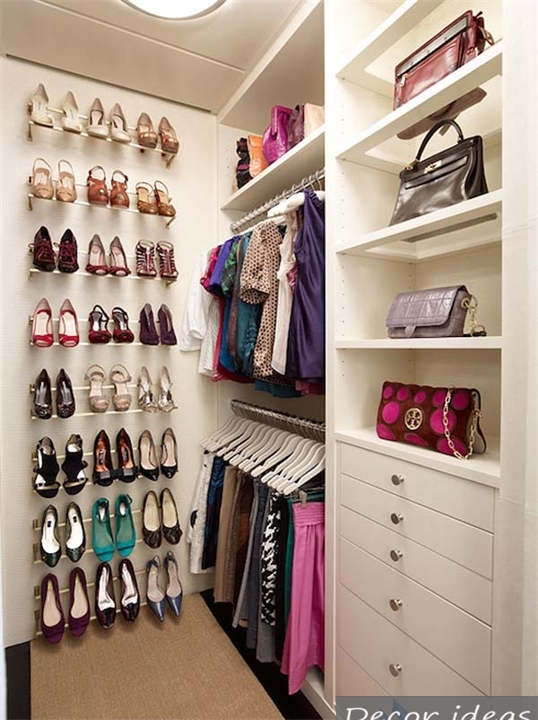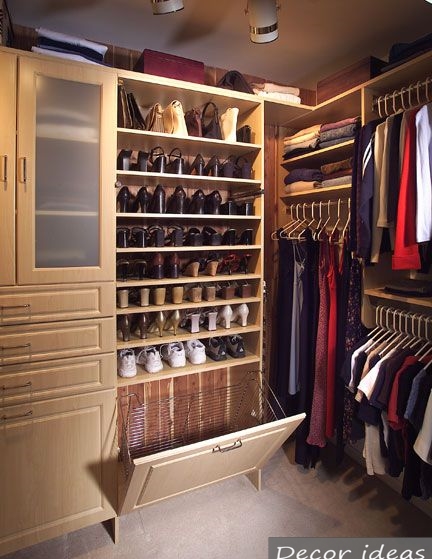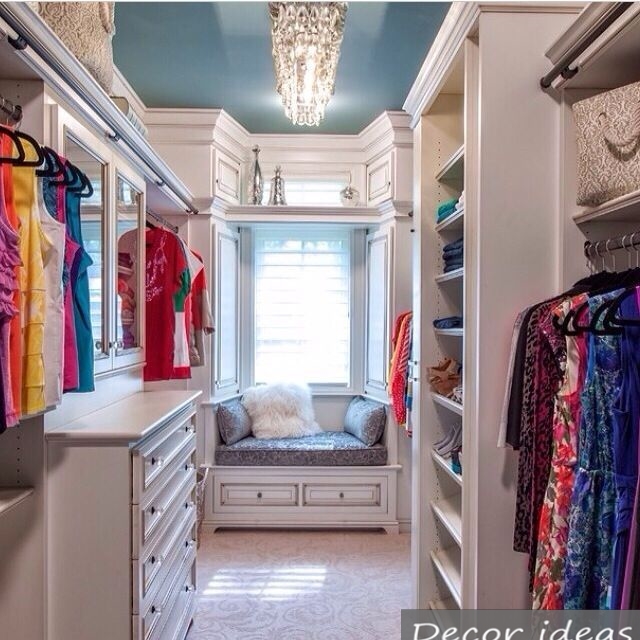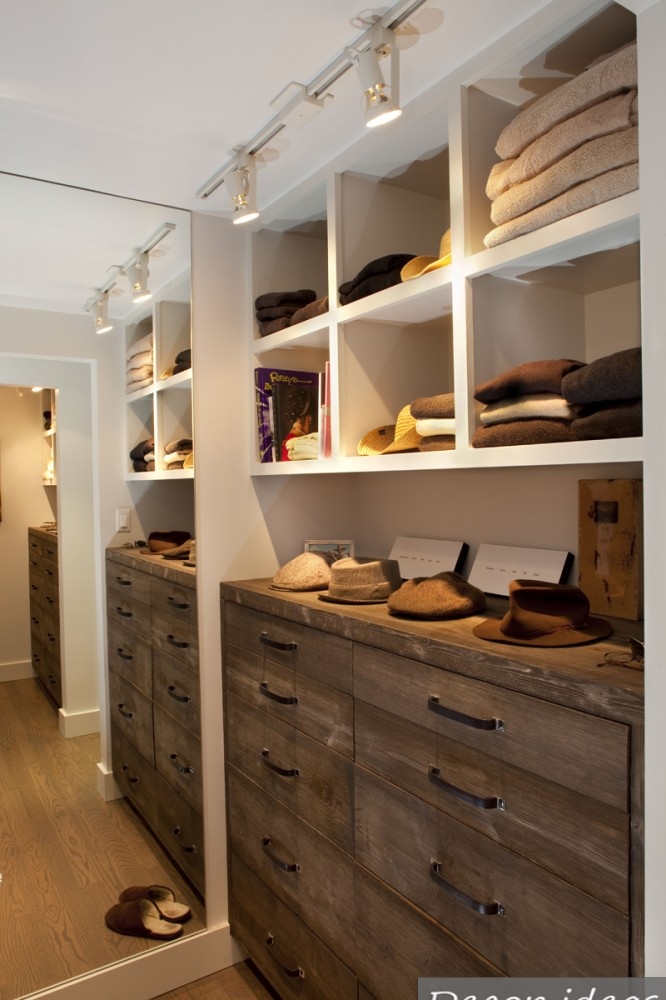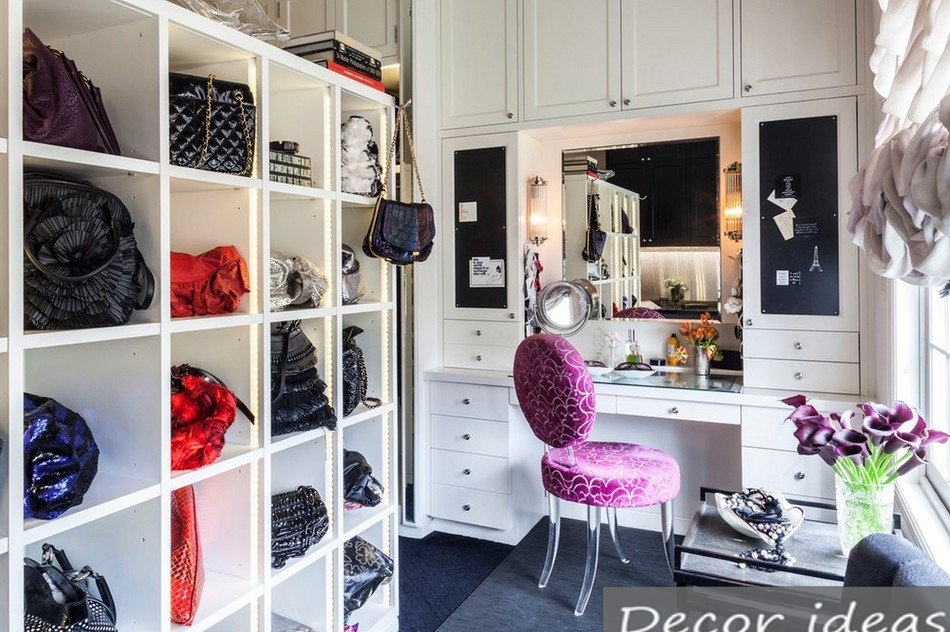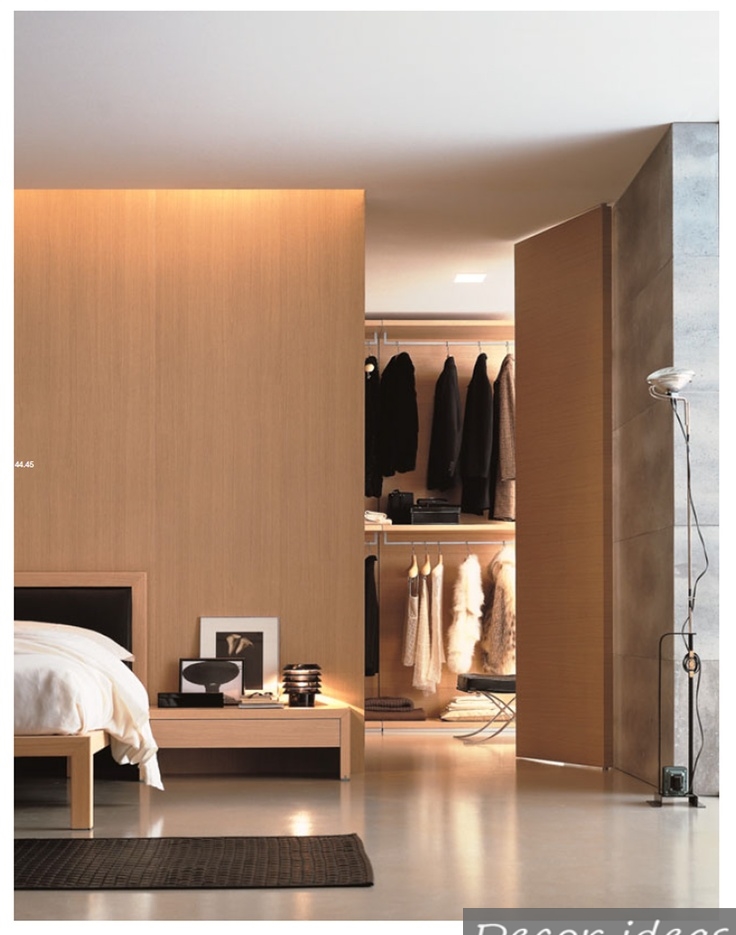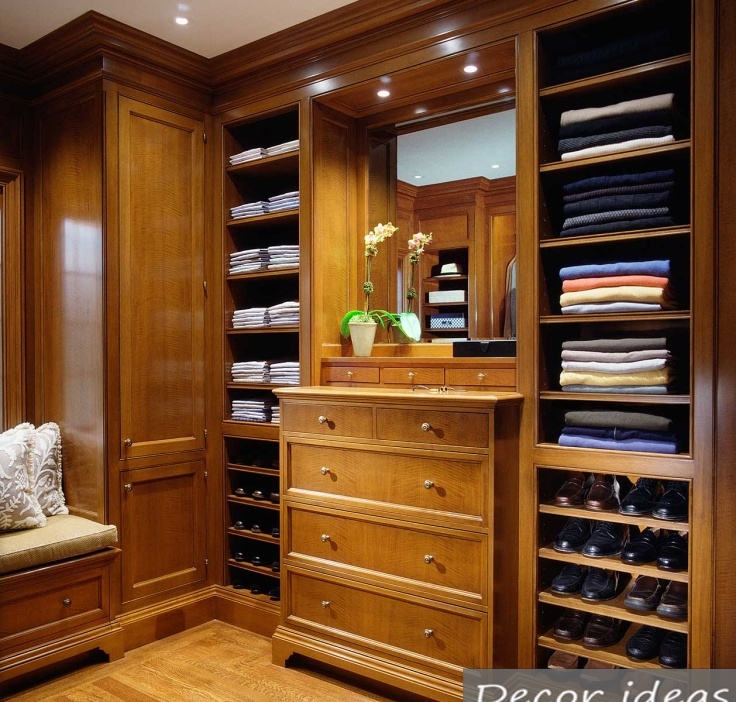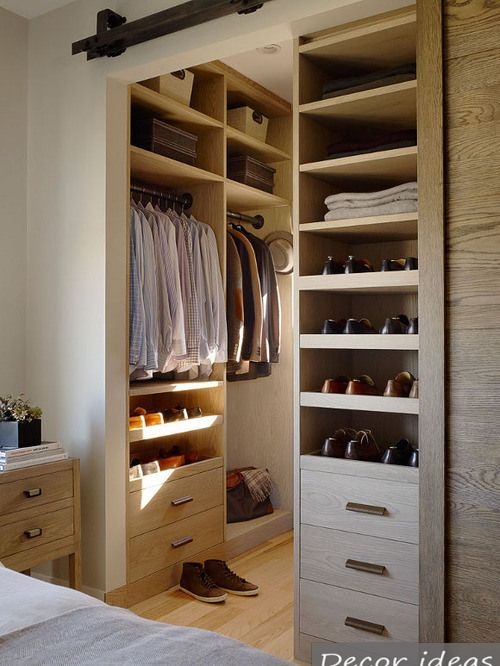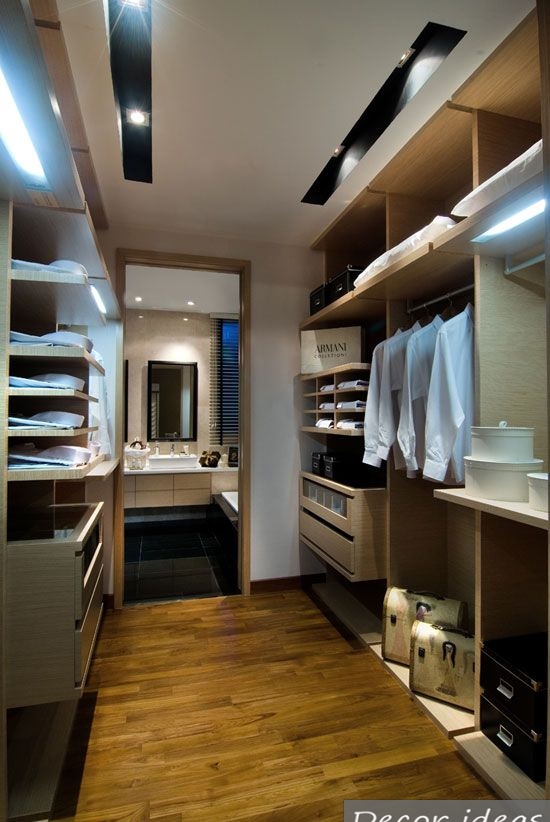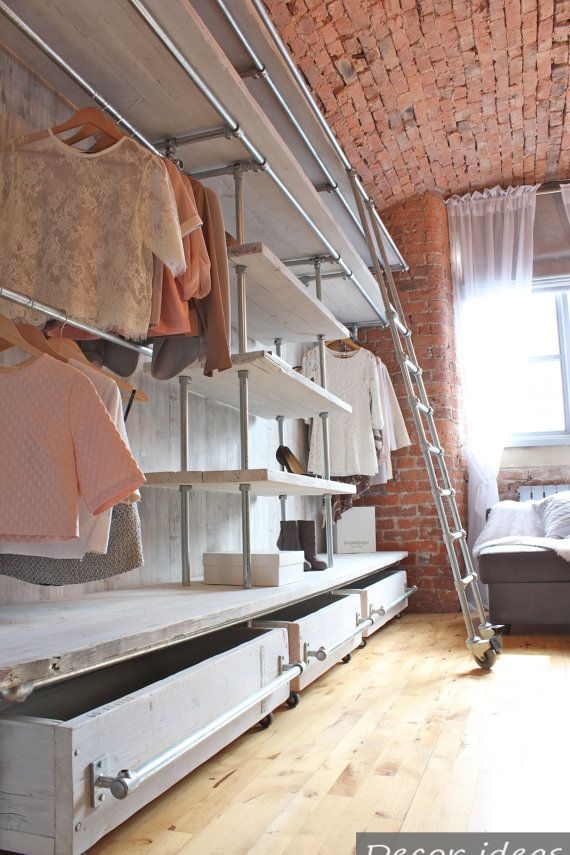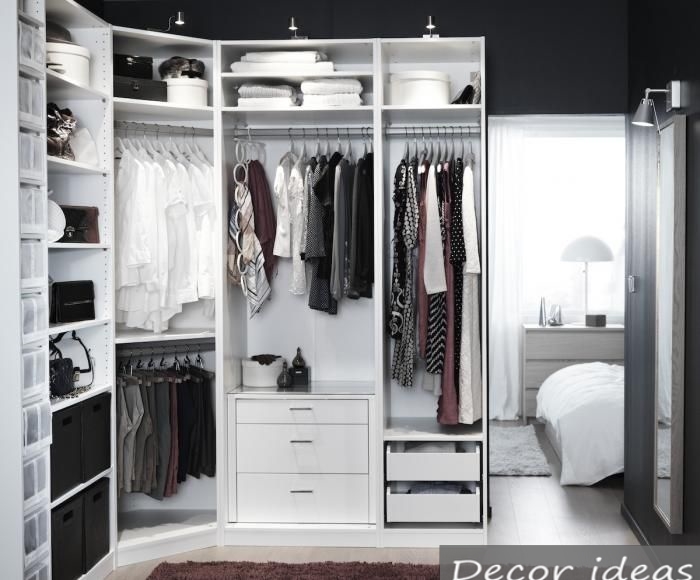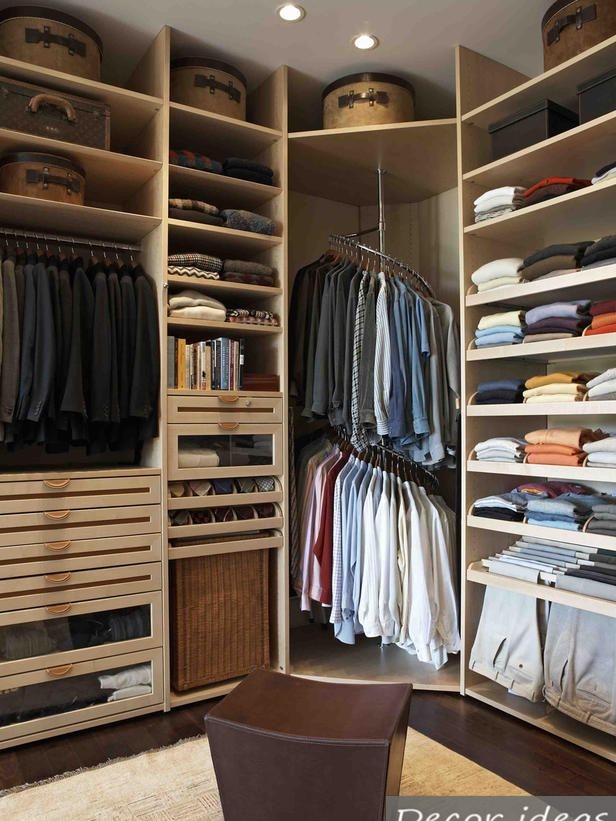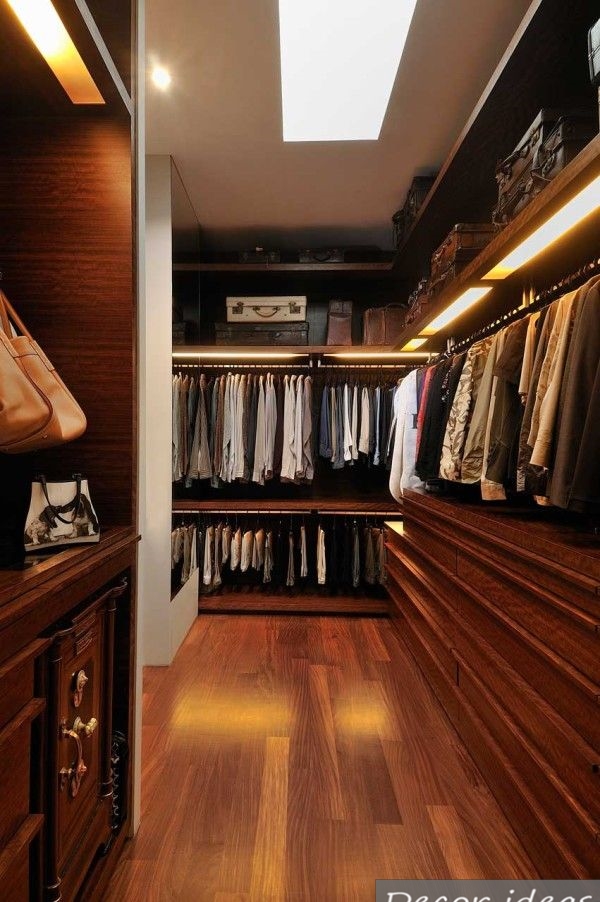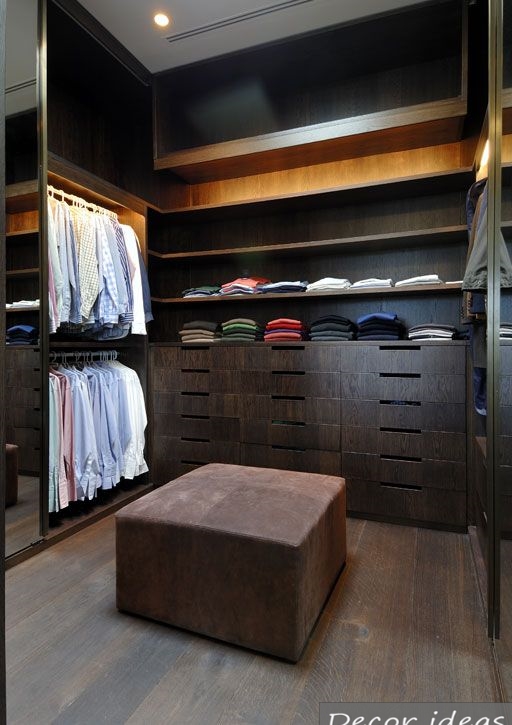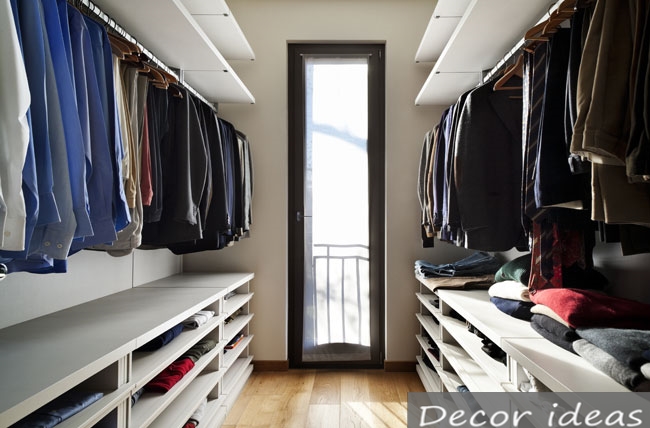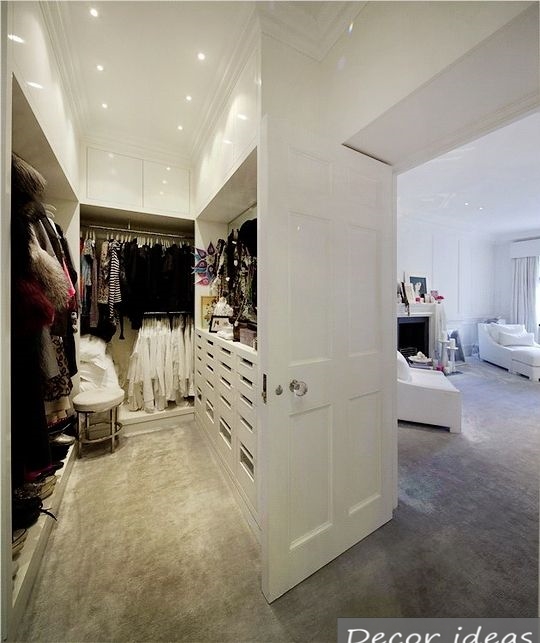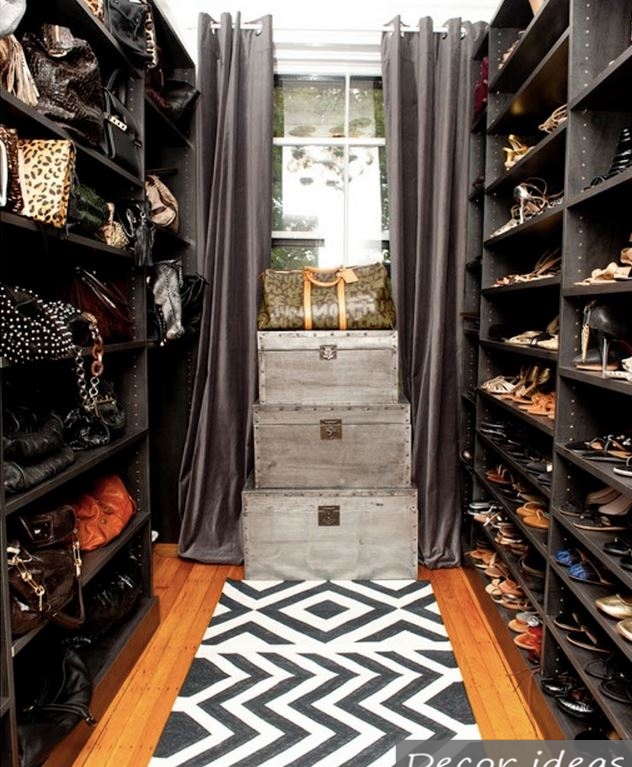 Love your things and love to store them!