These crazy stool by Belgian designer Kaspar Hamacher is called "Ausgebrannt". This furniture was created as a result of exposure to heat and flame.
Kaspar Hamacher begins his project by cleaning the logs of bark, then puts criss cross burning logs so that they burn through the void, leaving the four legs of the chair uneven rough forms. After "flaming" chair works again cleared from the top layer of wood, polished, processed in the inner part of the legs.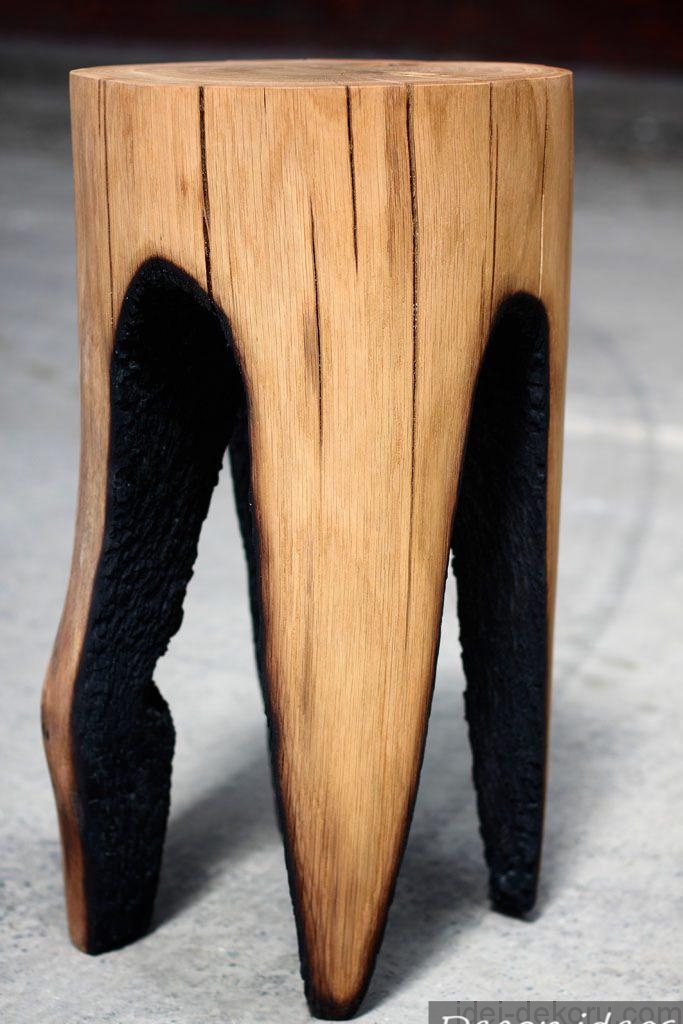 The idea of the designer of these stools can be used to create unusual furniture for garden and summer house.
Cut, arson, cleared. Voila!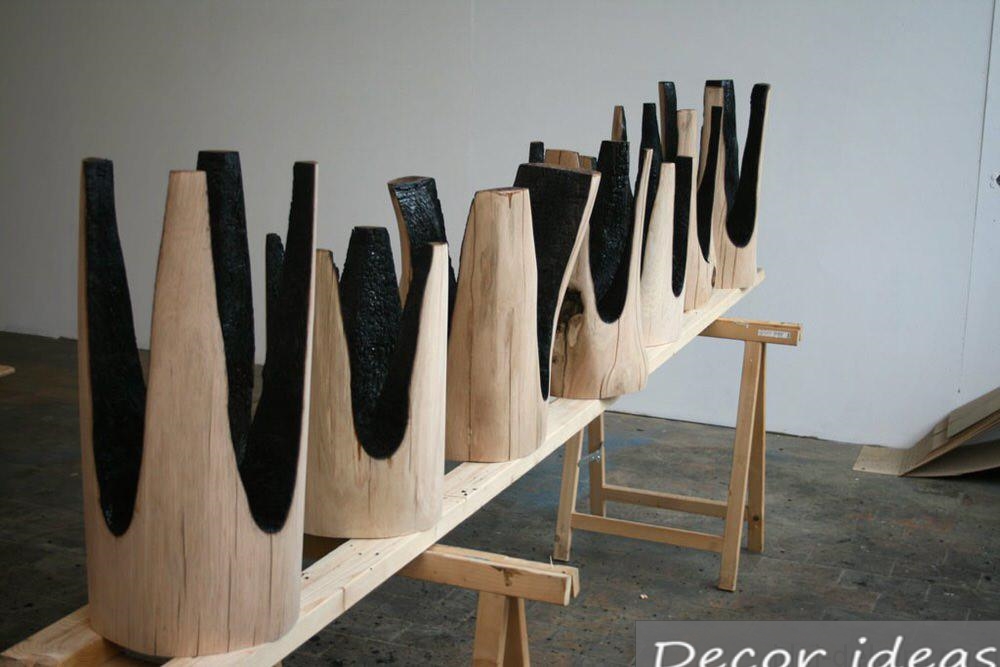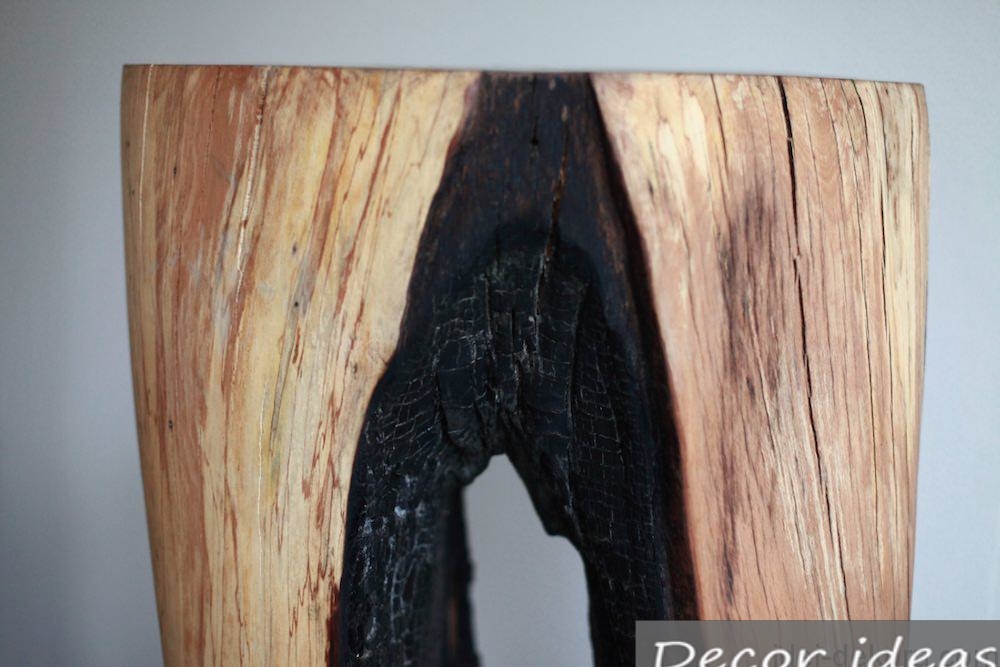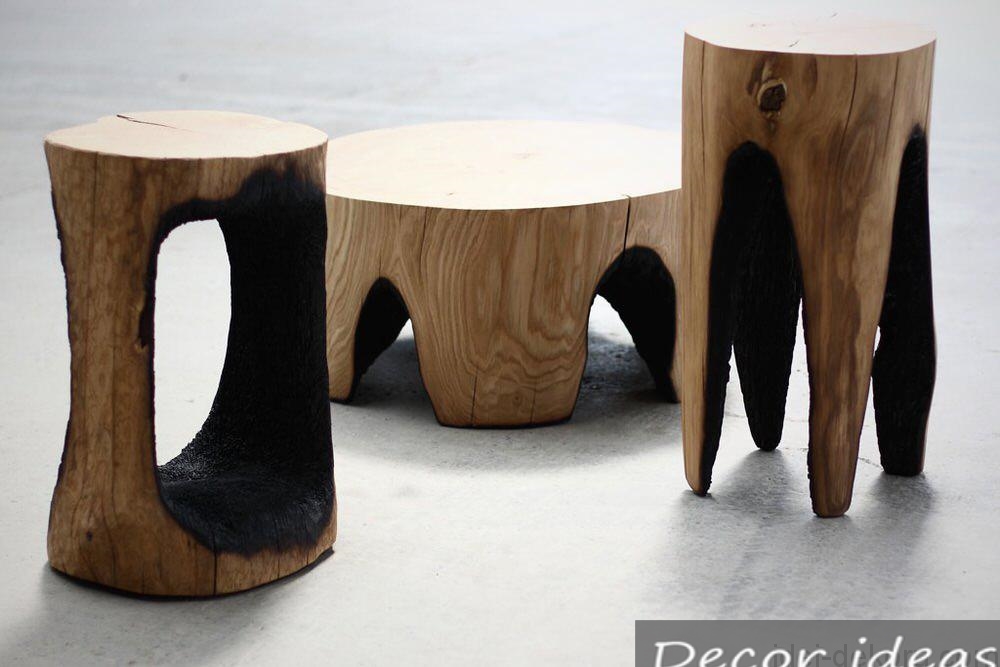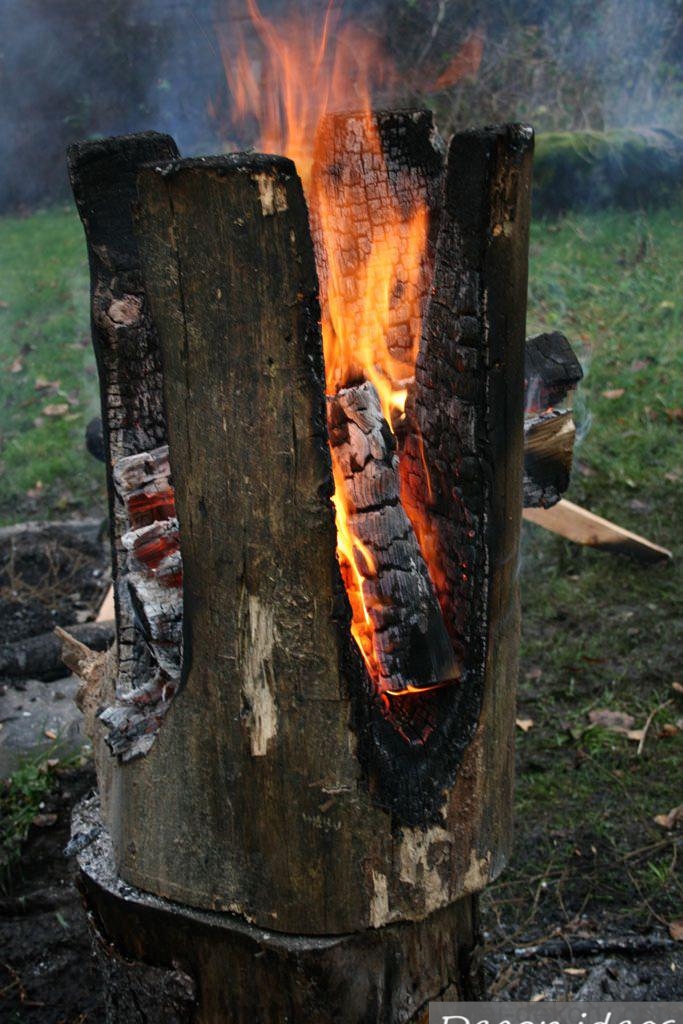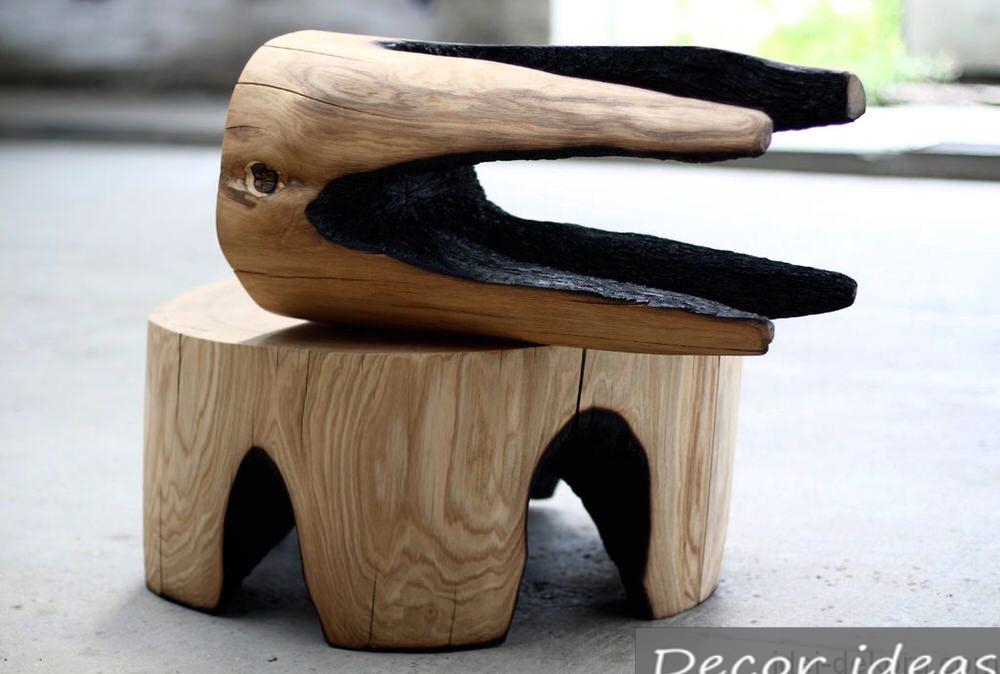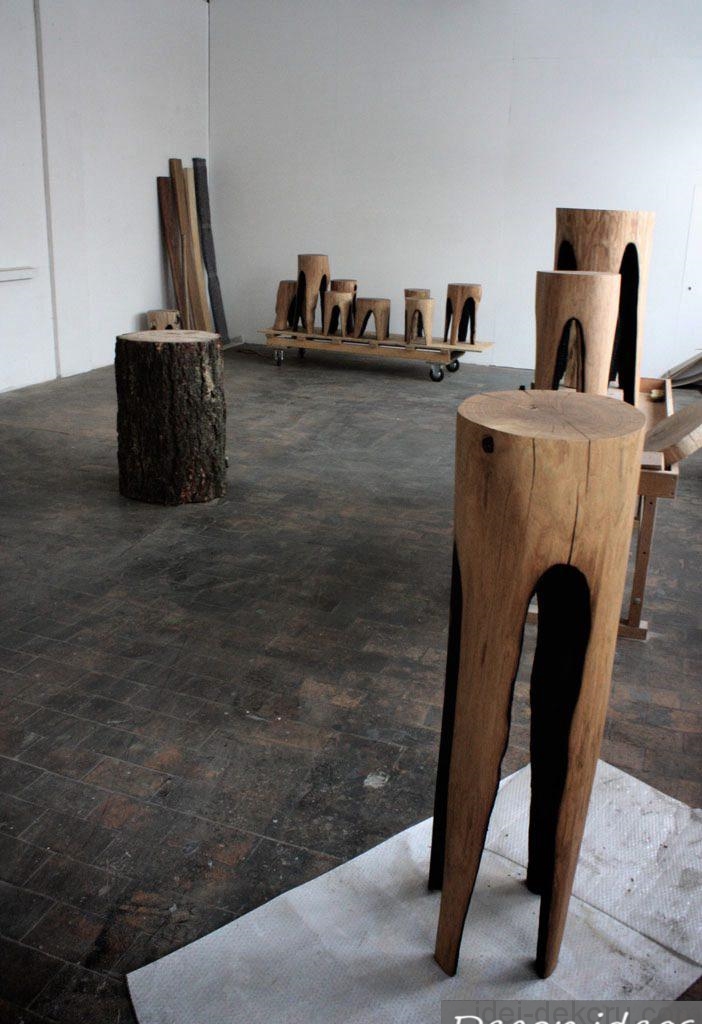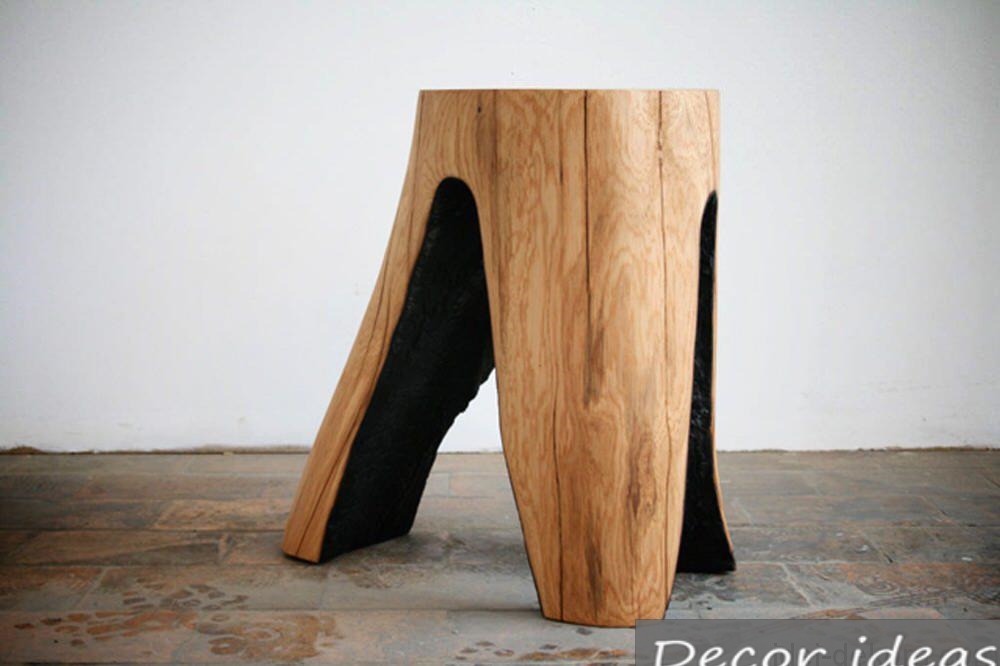 This chair is ideal for open terraces.