What people usually do with old furniture? Throw, break, burn or take to the cottage? Few people know that they can be used as flower beds that decorate the garden without too much cost. We have found the most interesting and original ideas of using old furniture as decoration.
A special highlight of these ideas – that any the oldest and most terrible chair, all his faults and shortcomings can turn into advantages. What the chairs wear out faster? So, The Seats! We remove, not even trying to recover, don't waste time on it. Instead of seats we will do a small container for flowers or choose the appropriate pot.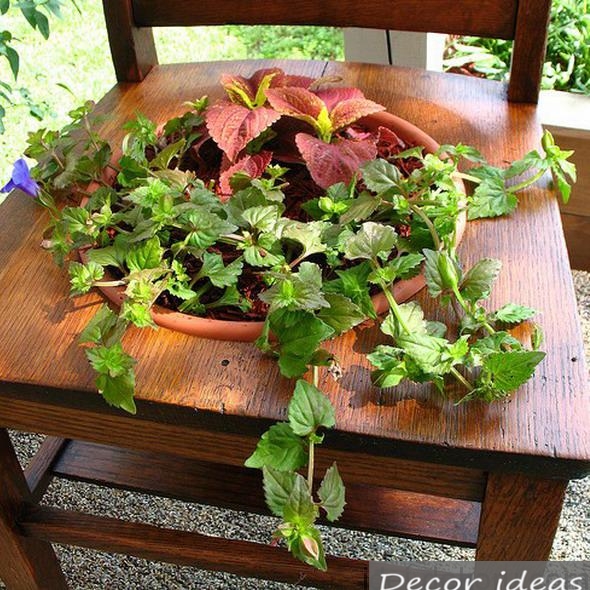 The idea of making flower beds from various things has long been mastered. Old tires, barrels, crates, chests – all goes to the cause, well, this one as far as the imagination. Do not forget in this regard, and about the furniture.
Here are some photos of how you can make flower beds from chairs. Well do not disappear as the furniture. And in the house there is always an old, broken chair, about which everyone has long forgotten and he lies somewhere in the corner of the barn, covered with dust. Repair his laziness, and throw all hands do not reach.
And throw it away and do not – make it a mini-flower bed.
First, it's original.
Secondly, the time and effort will take a minimum.
Third, no financial costs.
And see what this idea can do. With a chair, you can do nothing at all, just put a container of flowers on it, and now a small flower garden for decorating a veranda or terrace is ready.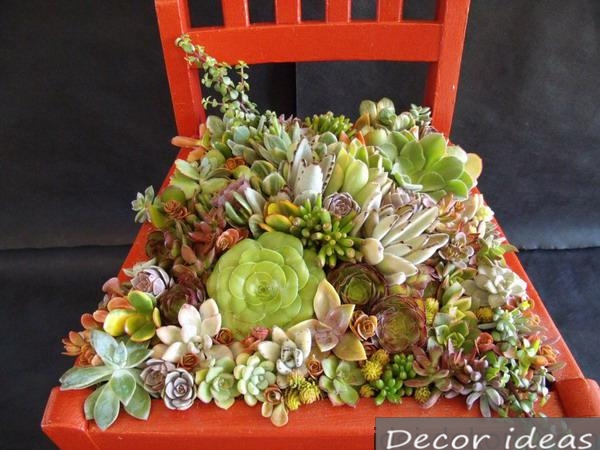 For the veranda is better to pick up chairs in good condition, if they will serve as a stand for flowers, and then alter them is not necessary. Here, for example, these look very nice. But basically, to make a flower bed from an old chair, in the seat cut a hole for the pots. It is only necessary to make the upper part of the pot was slightly wider than the holes in the chair.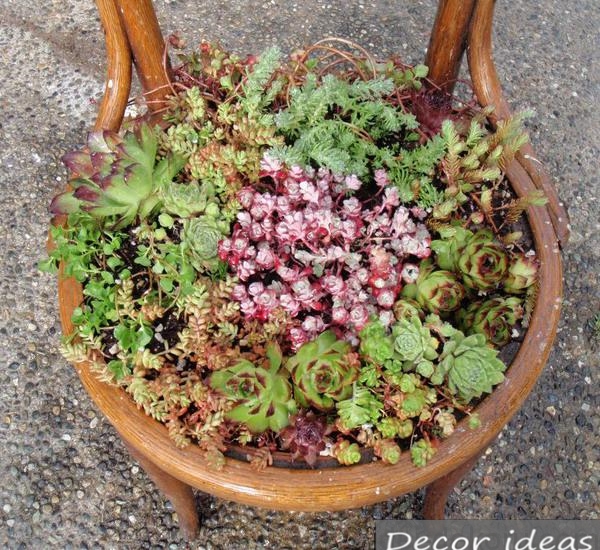 Old chairs can be put somewhere on the site, or just in the courtyard of the house, as a flower bed with them nothing terrible will happen.