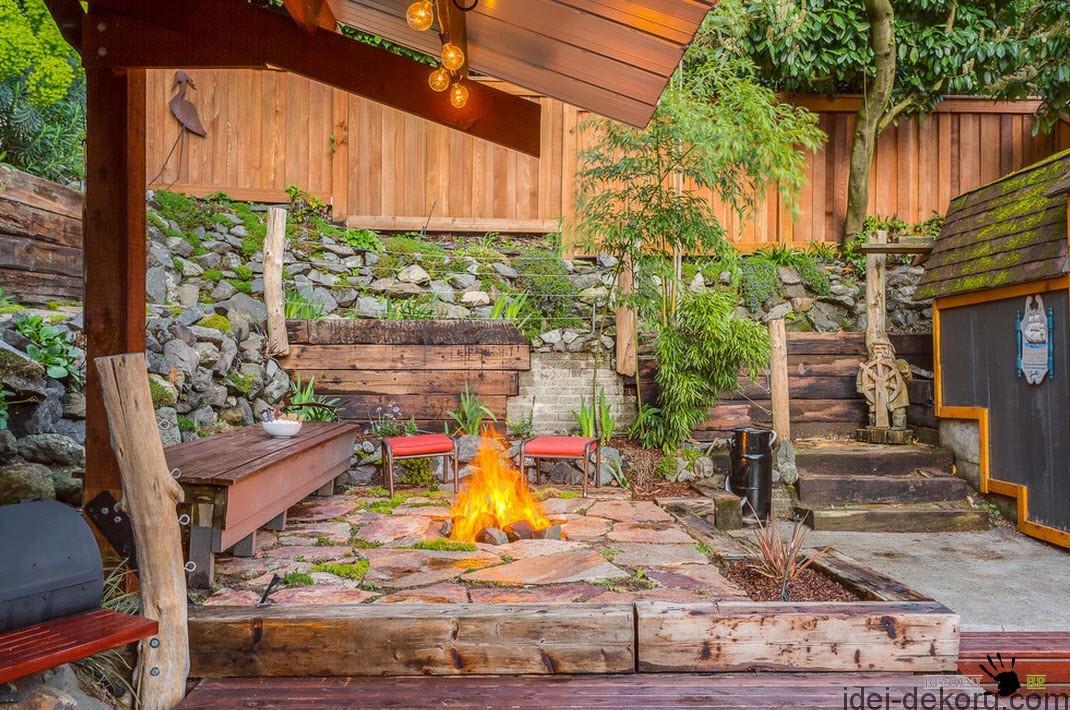 Landscape design of a personal plot or a private yard is not just the ability to transform the territory around the house, it is a real art of creating beauty and harmony of your "I" with the surrounding nature. Only at first glance, everything is simple – planted a few fruit trees on the site, near the entrance a couple of bushes, broke a flower bed and covered the rest of the space with a lawn. But what if such a scenario does not meet your requirements of the aesthetic side of the issue. If in your dreams you saw a well-groomed suburban area or a small backyard, where you can relax in a hammock in the fresh air or dine with the whole family in a cozy gazebo, and can read a book near a small pond?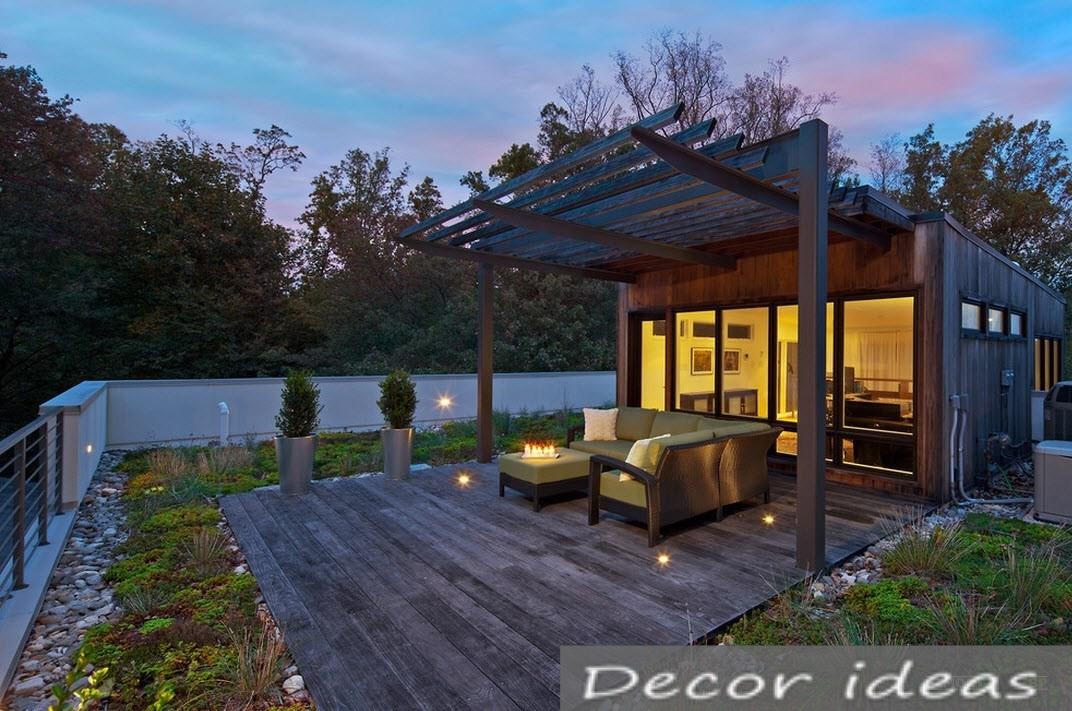 We plan to design the territory near the house
After a dusty and noisy city so nice to plunge into an oasis of greenery and freshness, which is located in the backyard of a private household or go on a weekend to the country and plunge into the world of incredible proximity to nature. But in any case, you will need to work hard to create not only a green, blooming space, but also a practical place to relax with your family and friends.
Place of rest at the hearth
Before you start planning landscape design on your territory, you will have to work on paper or in a special program-planner:
label the exact dimensions and shape of the plot;
mark on the plan already existing buildings (house, garage and more);
note the buildings that you would like to build (put everything on the plan – from the doghouse to the gazebo), even if it seems that the building is small and there is always a place for it, it is better to take everything into account, the space is always not enough, no matter how much it was;
divide the entire site into segments – squares, each of which will be located one or another design element (so you will be easier to evenly distribute all the landscape elements, especially if the site is large);
note all perennial plants that are already growing on the site and plan to plant new ones (remember the distance between the trees and relative to buildings and structures);
mark on the plan the location of engineering systems (irrigation and water ponds, fountains and cascades, lighting), perhaps at this stage you will need expert advice.