Decorative elements made of stone perfectly fit into any garden landscape, creating a special mood and emphasizing the individual style and taste of the owner.
With the help of a stone, you can create an interesting mountain landscape of the site in your garden, beautifully arrange a terrace, garden paths and stairs.
In the garden there is always a place for unique or rare objects, it is enough to have only a fragment or a part of this or that figure, or elements of old structures, remains of walls, columns covered with patina.
The terraces built of stone, wells, walls, benches, paths and decorative objects will serve you for many years. Stone justifies the cost taking into account the strength and durability of buildings.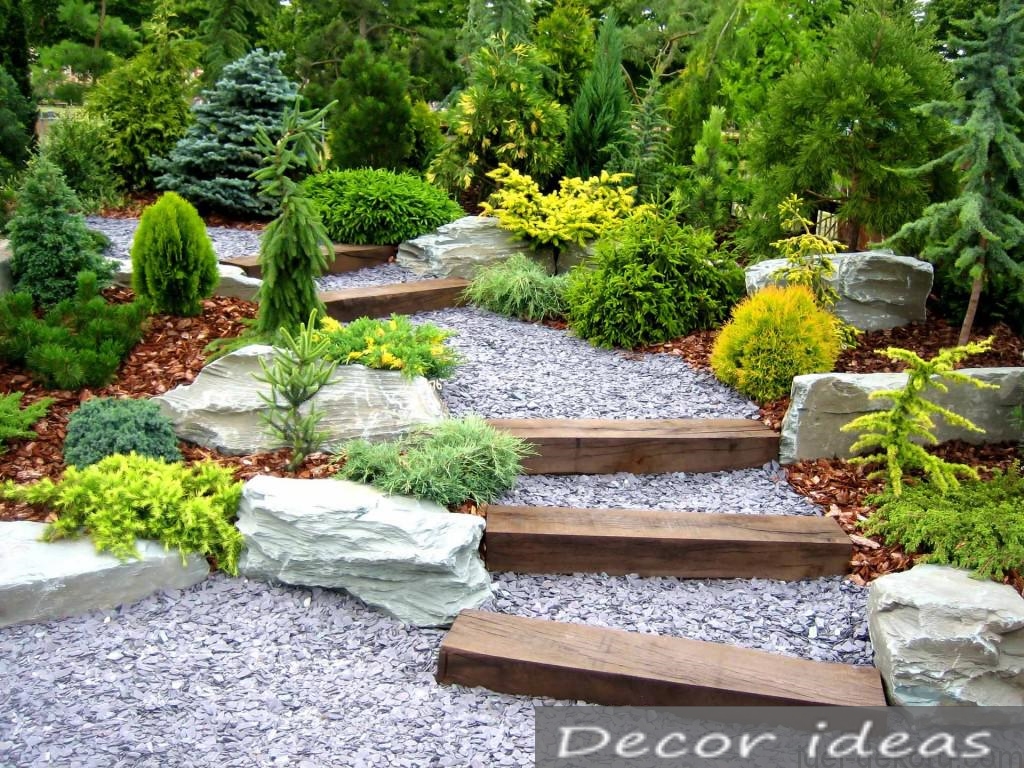 Initially, it was assumed that the plants for the Alpine slide are planted using only the catalog of plants of the Alpine landscape. But, as we have a landscape design of the site at the time began to develop very rapidly and even spontaneously, such compositions are not always made by experts. So today, the rock garden and rockery frequently refers to any arrangement of rocks and plants.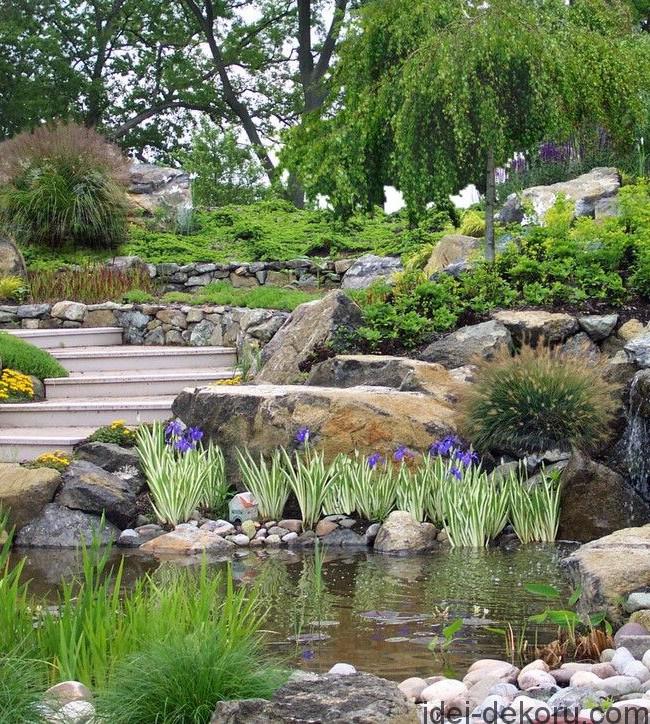 Rock garden or rockery – is the best decorative solution with limited space on the plot. Plants like flowers for rock garden can consist of dozens of species and it's all on a relatively small area.
With rockeries the situation is also very difficult. Tradition and fashion to your device rockeries coming from the East. In the "gardens of stones" in the East lies a deep meaning, sanctified by millennial traditions and national symbols. This is a corner of the garden, where on a limited area there are all elements of the landscape. It is an artificially created mountain landscape in miniature. The stone block here becomes a rock, the slightest trickle of water – a stream or a river.