In the summer on the street you can have a great time!
Amazing ideas of spring design of the outdoor terraces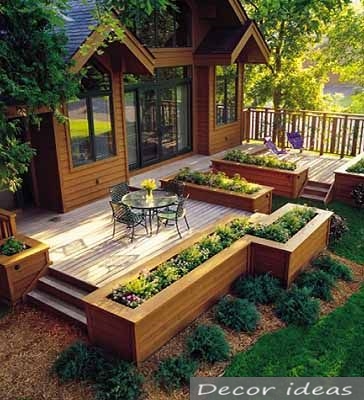 In today's story we will be happy to introduce you to modern art variations of design of outdoor terraces that will allow you to relax in the rays of the dazzling sun. Let's dive into the incredible photography and look at the solutions and ideas embodied by various experts.
Garden sofas
Large outdoor sets for decorating the guest salon on the street are becoming increasingly popular. The outdoor sofa includes a corrosion-resistant aluminum frame with a snow-white powder coating and soft cozy upholstery.
Sectional headsets are ideal for corner space.
Designed by Sean Dare, Java design furniture reflects the powerful contrast of rich bog wood and beige upholstery. Moisture-resistant polyester gives the coating a special strength, as the covers can be removed for cleaning.
When the headset itself is bright, it is difficult not to notice it!
The sofa is a compact accessory, which is made of strong wood. Modular pillows allow you to create different configurations!
Deckchairs
Comfortable sunbed for sunbathing – the best solution for a relaxing holiday in the fresh air! The comfortable chair is complemented by a wicker base and a practical silhouette.
Foam cushioning and a radiant orange hue are combined in the Maya chaise longue, which is extremely comfortable to relax. This option is massive and voluminous, but keep in mind that it is made of marine plywood, quick-drying foam and moisture-resistant fabric!
Why turquoise shade is so popular for use on the terrace with green spaces? Perhaps because it evokes the sensation of a blue sky and a soothing ocean. If blue is not your favorite color, you can pick up a chaise in different color variations.
Places to eat
If you like outdoor entertainment, then the dining area equipment is an important solution. Montecito chairs were designed in the style of Hollywood glamour of the 1950s, thanks to a brass frame covered with woven straps.
Laconic chair is easily stacked, which makes it a great option for limited space. In addition, it contrasts perfectly with the wood tones.
Accessories
Do not forget about the important details and decorative elements that can hide you from the spring and summer sun. This round cantilever umbrella with vaulted arms on a vertical stand makes it easy to adjust the height. In addition, the canopy can be positioned at an angle for greater convenience.
We have presented to your attention the amazing ideas of decor and solutions for the design of the veranda, which bring to the space a sense of brightness and creativity. Did you like these ideas? Share your opinion with us in the comments below…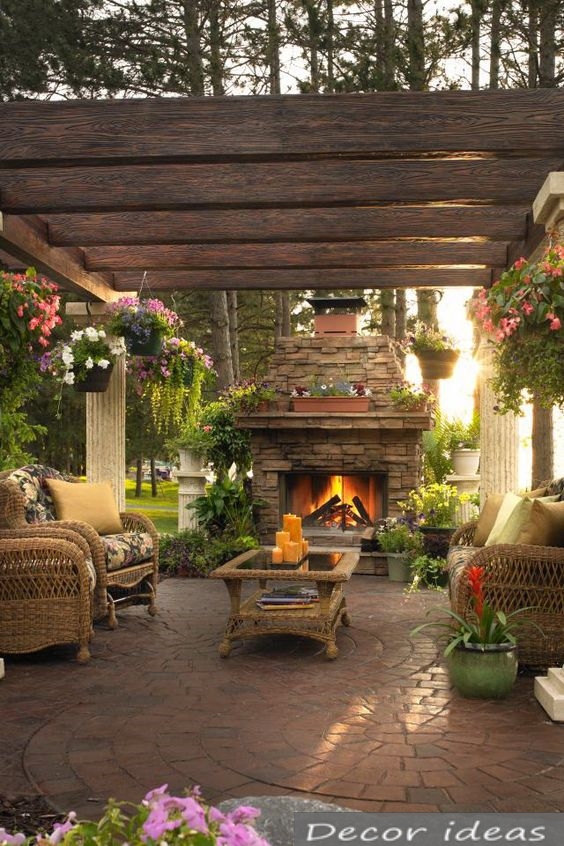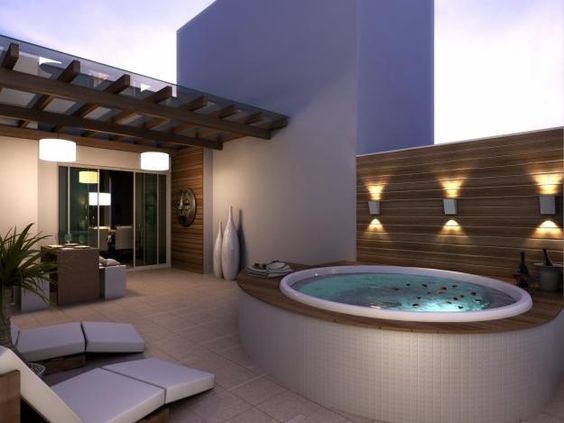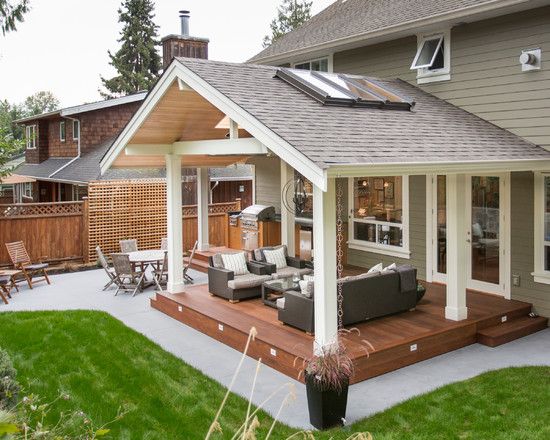 Small pool and tree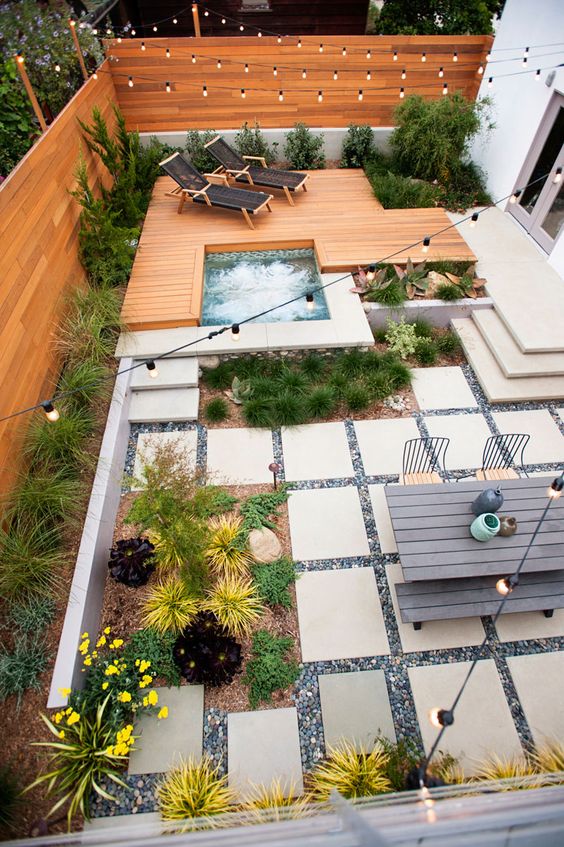 Atmosphere of a party and disco