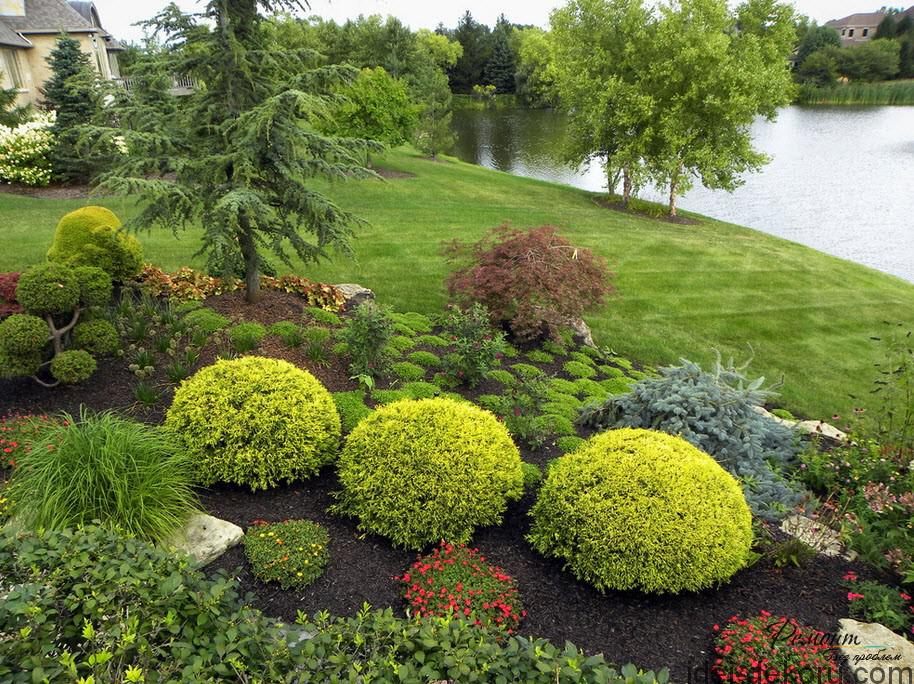 In the original design of a decorative garden on the site of a country house is increasingly a preference for coniferous trees and bushes. This is because evergreens retain freshness and attractive appearance throughout the year, give the landscape a special "flavor".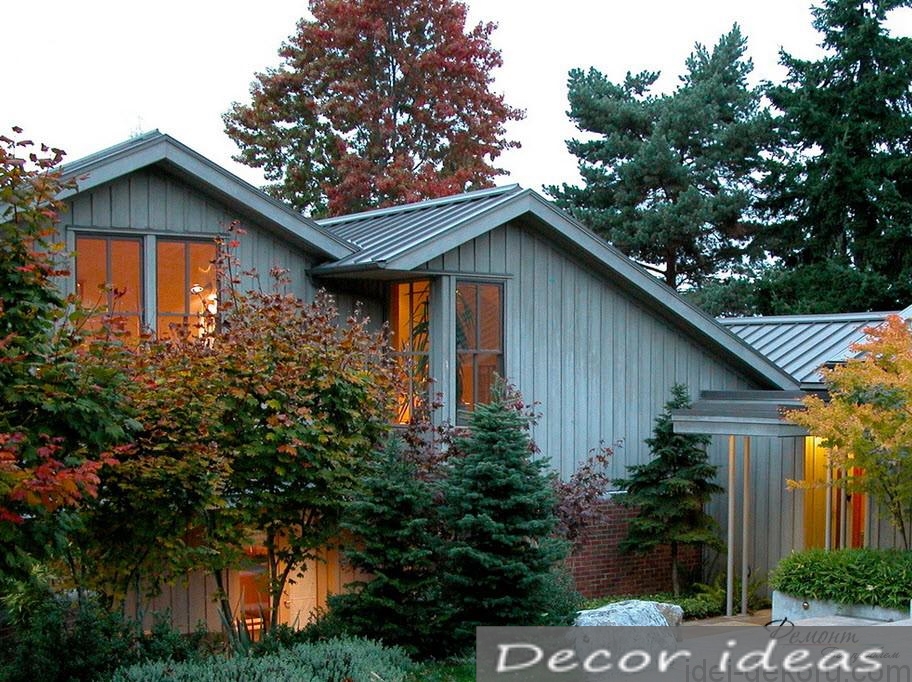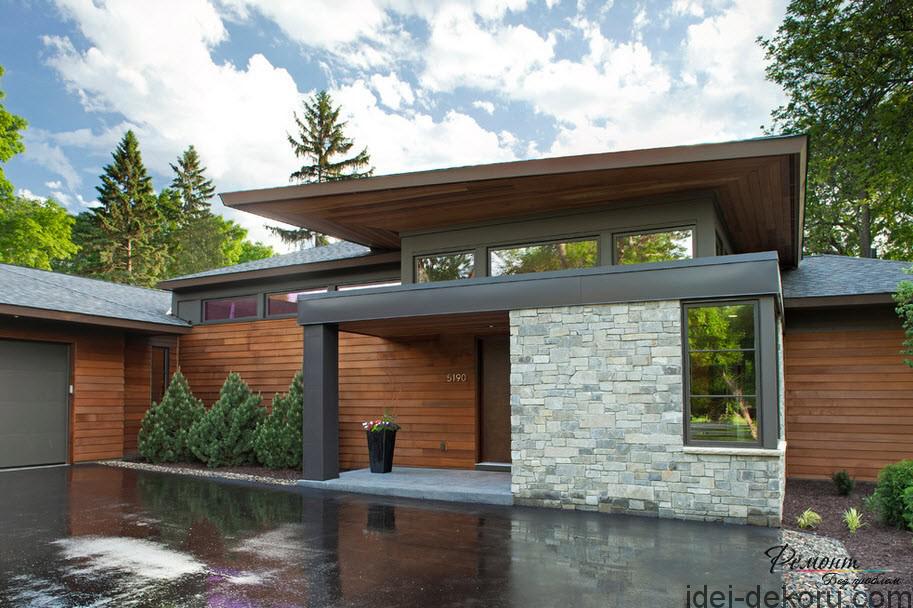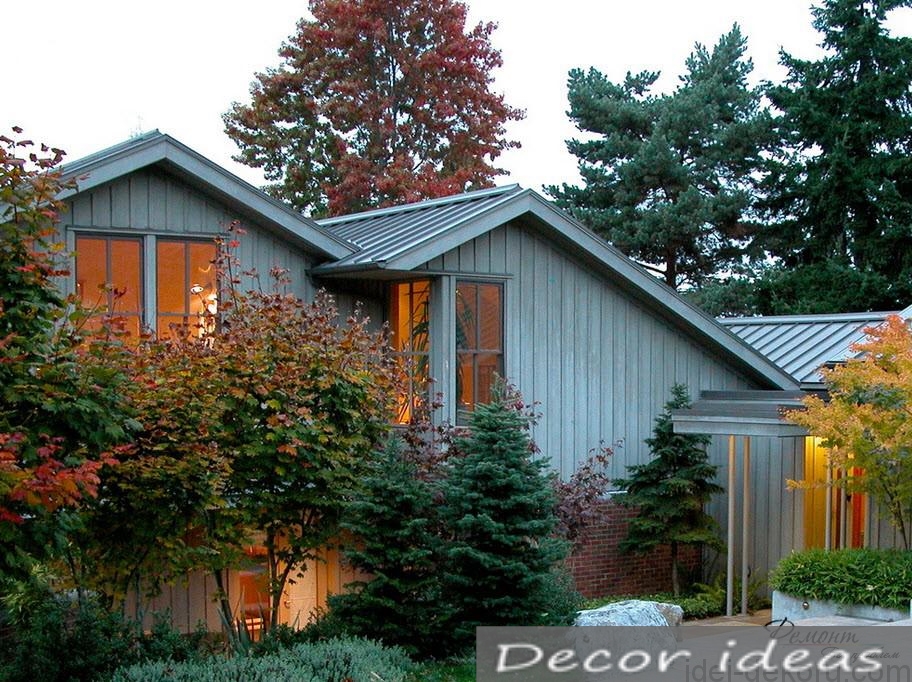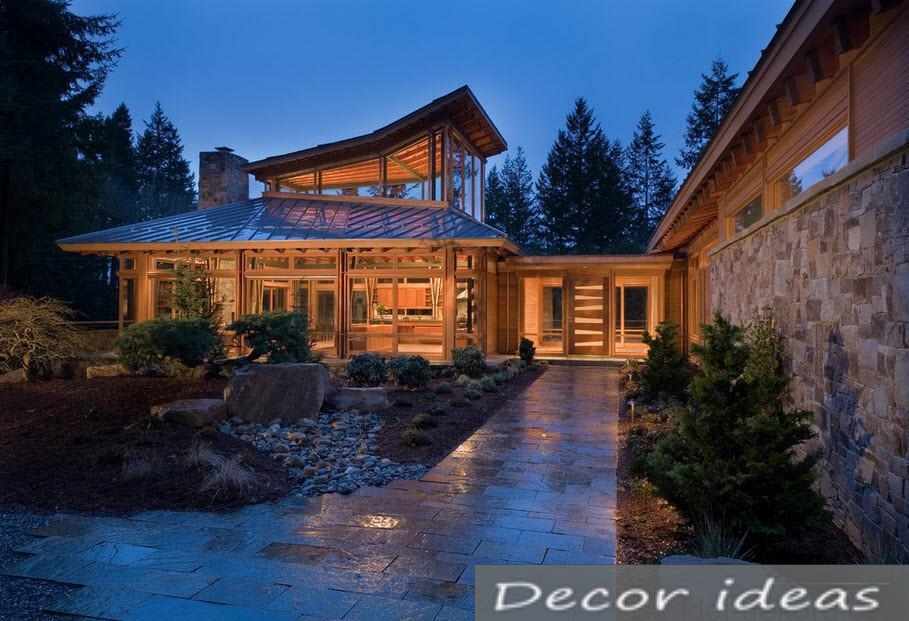 The crown of these plants are easy to cut and form various figure compositions. In addition to decorative functions, conifers have medicinal properties: they fill the air special aroma and volatile production.
In landscape design when using evergreen plants it is important to consider their growth, form, foliage parts, a color palette to avoid monotony of the plot. Coniferous trees and shrubs add to the landscape of new shades and colors that create a warm, slightly dreamlike, and even philosophical atmosphere of the garden.
Conifers are perfectly combined with all construction finishing materials, artificial and natural:
Of landscape composition
The variety of shapes of crowns of coniferous trees and shrubs can create original garden composition where you can use natural and artificial elements of landscape decor. The sculpture, a small pond, boulders, or huge old stump in the background of evergreen trees and shrubs will create an original ensemble and accentuate the natural savagery.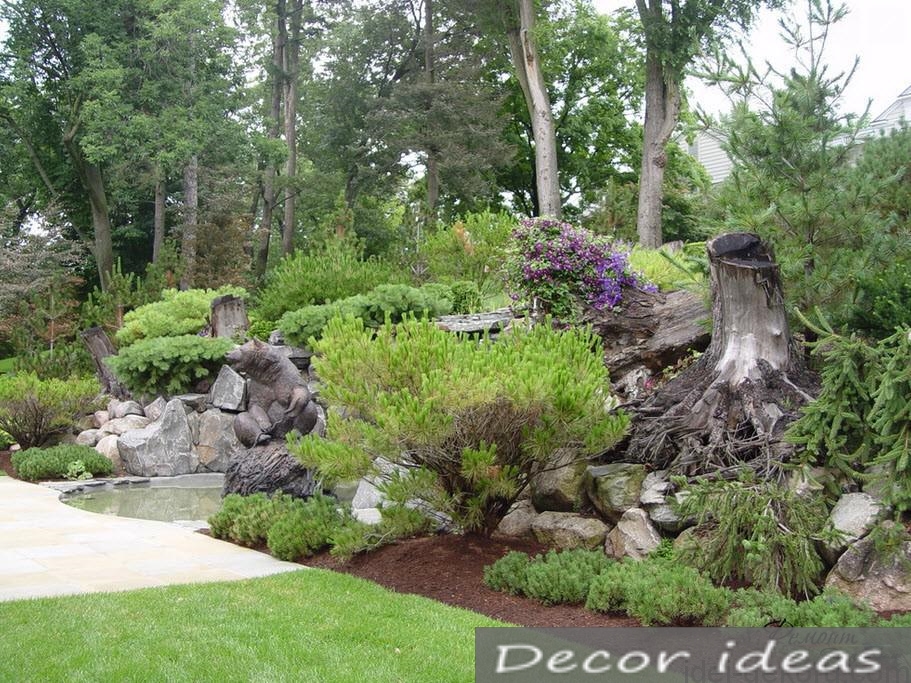 a sculpture of a bear
Very impressive looking composition of the bulk of dark stone on a background of brittle trees, such as cypress or thuja ordinary:
The fire in the center
Infinity mini-parks with conifers
With the help of conifers in a small area can create a mini-Park in the English or French styles. It is important to create different geometric forms of plants that would be combined harmoniously in the landscape. Spherical bushes in combination with the conical or columnar forms of cypress or arborvitae in landscaping will create the atmosphere of English or French parks: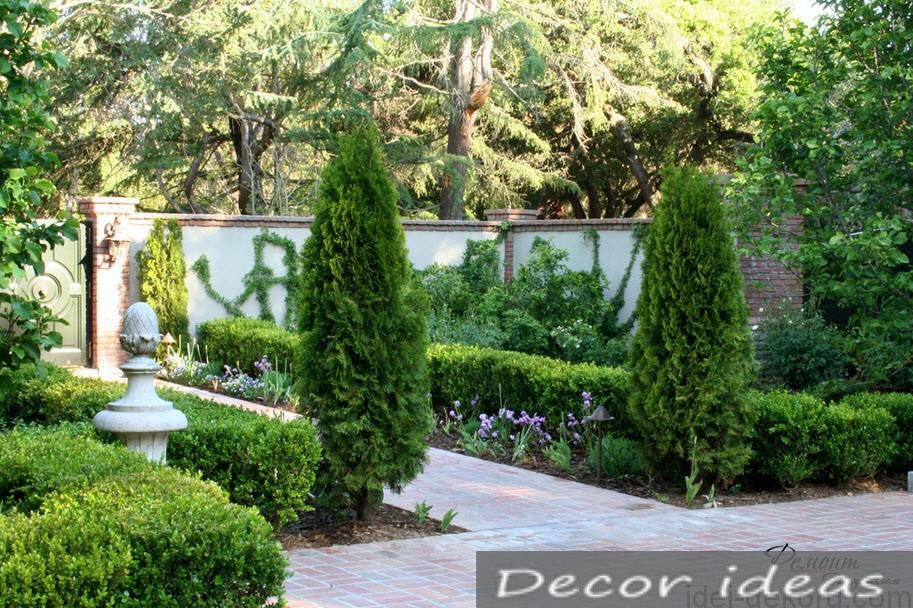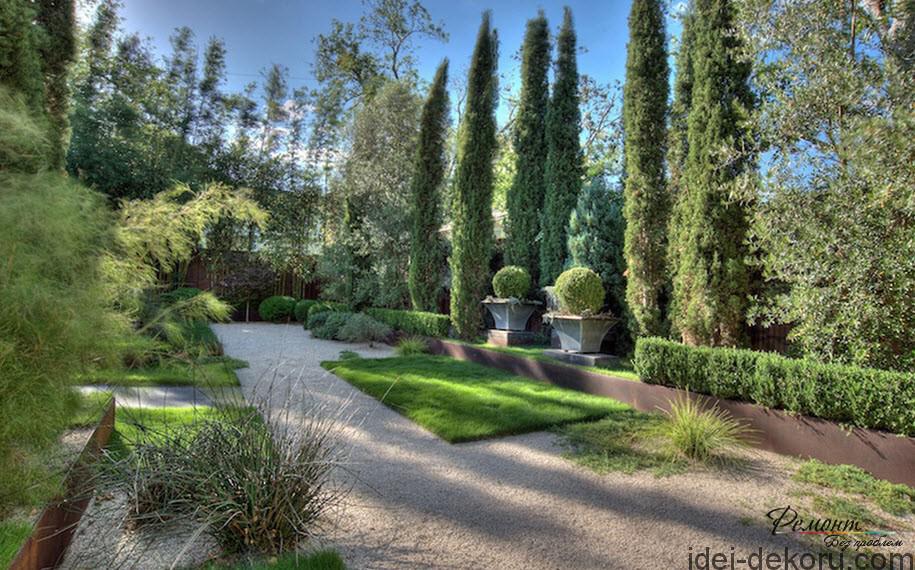 English Park. Cypress trees, white wall
Very original will look flowering shrubs, interspersed with evergreen plantings, which will help to maintain the attractive appearance of the area in different seasons, even when the fall flowers and leaves: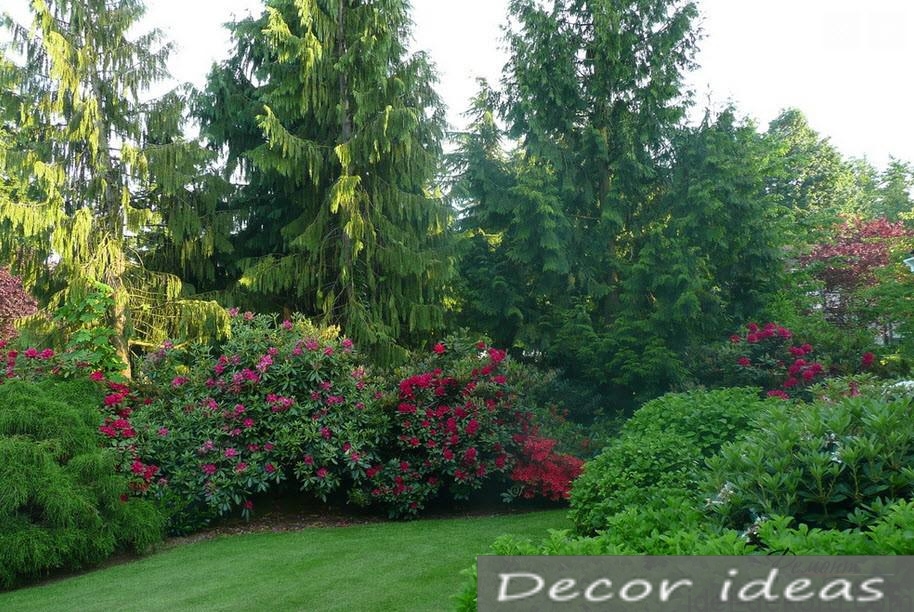 flowering bushes
A tiny forest, where pine get along well with other plant species is another extraordinary way of landscape design. In this case evergreens are better planted in tiers, alternating light and dark shades of pine, rounded and pyramidal crown. It will emphasize a kind of rhythm of design: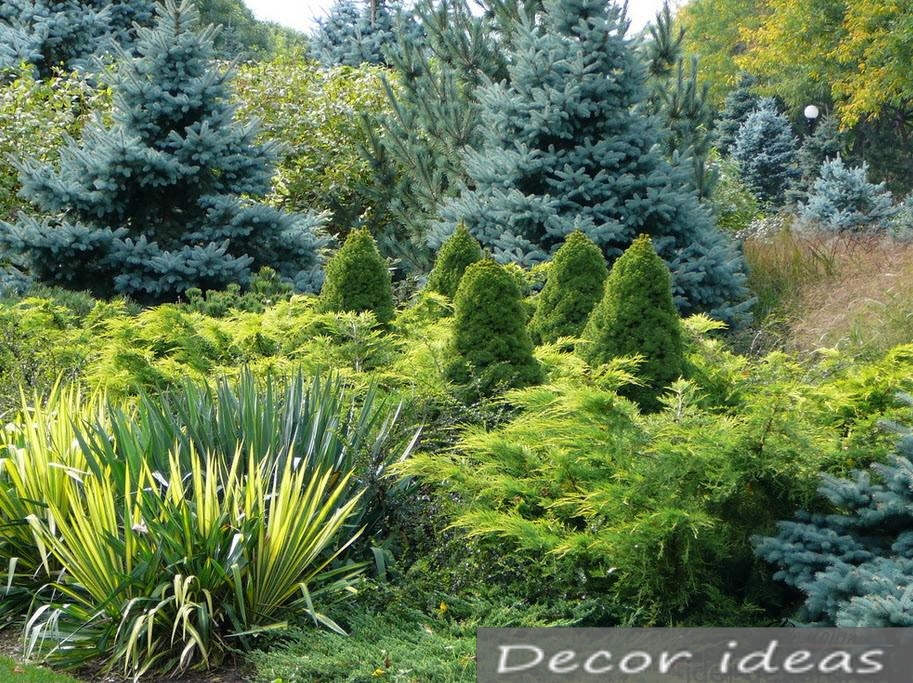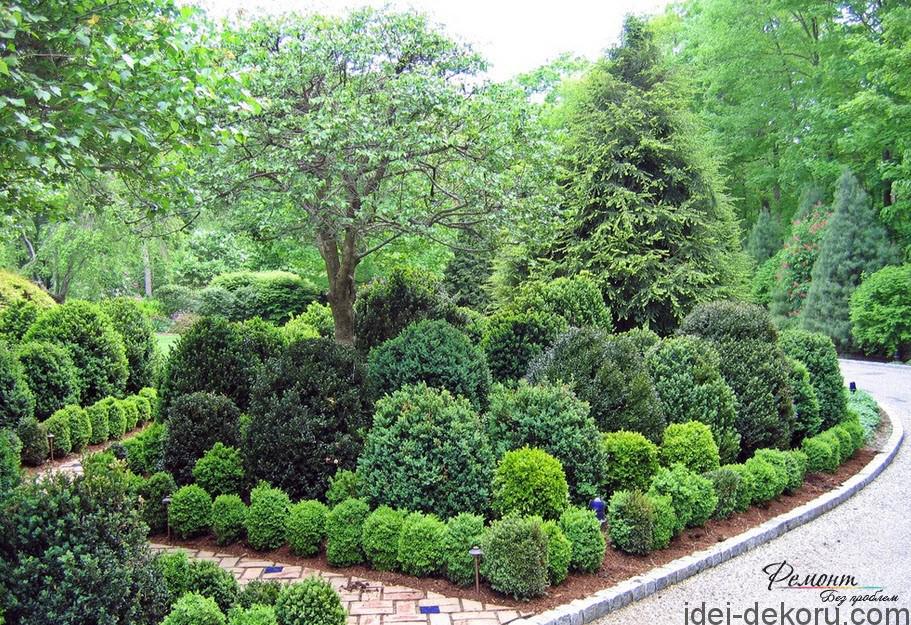 Mini forest. Bed-forest
High coniferous trees (spruce, larch, cedar) with a wide-brimmed crown creating good shade. Therefore, if the site has a small area, it is better to plant them near fences: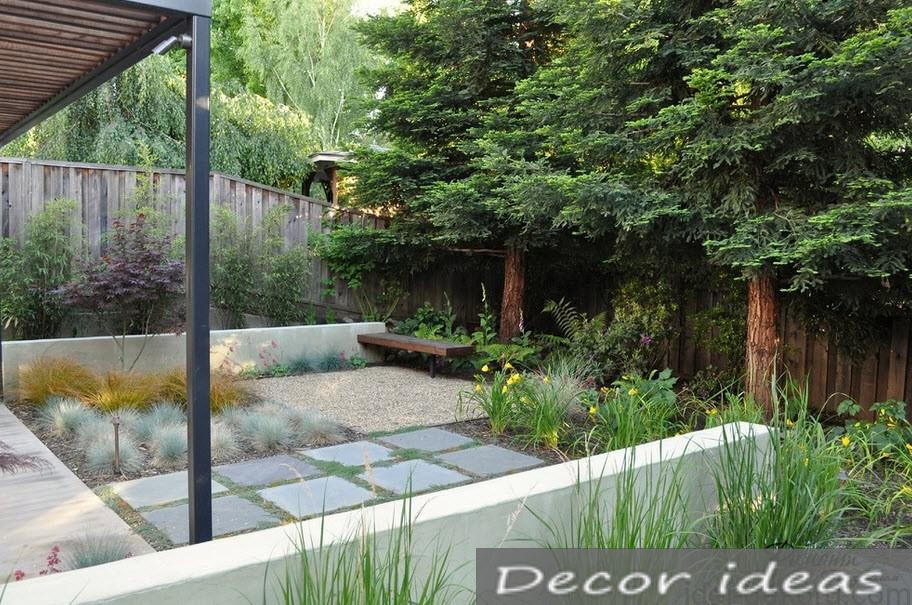 Dad
Many varieties of arborvitae and cypress, thanks to its shape and rather dense crown, can function as a hedge: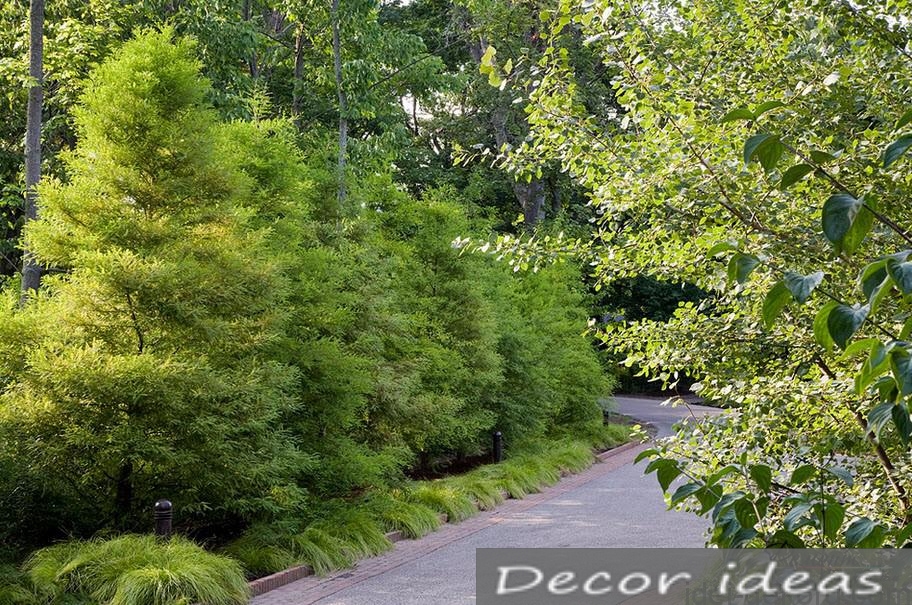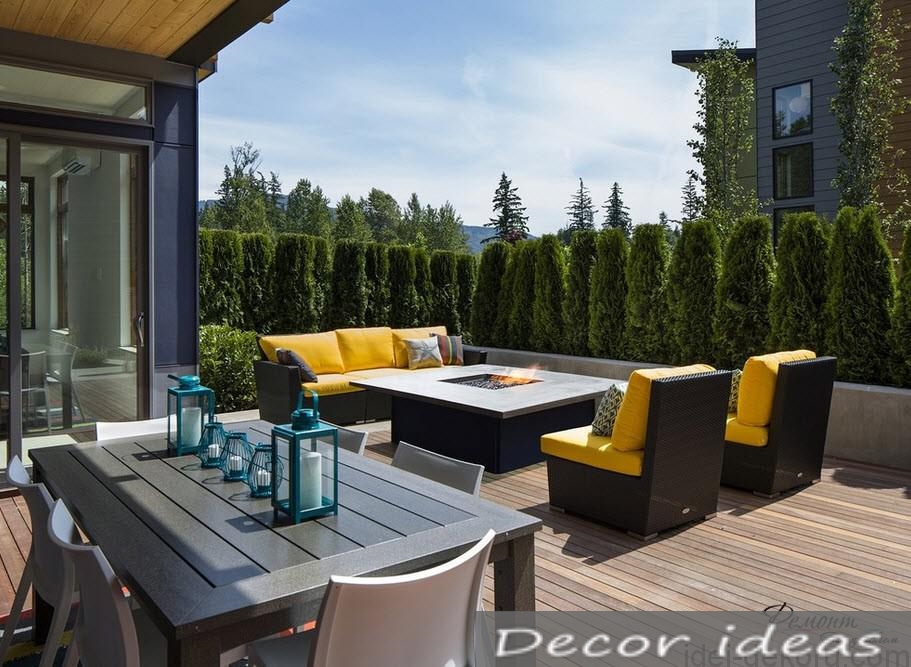 The yellow chair. White path. Alley in the garden
Landscaped terrace
If the site is located on the slope, the most practical and original solution is its design as a cascade of terraces, tiered. On the lower level can be placed juniper bushes or dwarf pine. Neatly trimmed bushes in combination with other plants will be a wonderful decoration of terraces.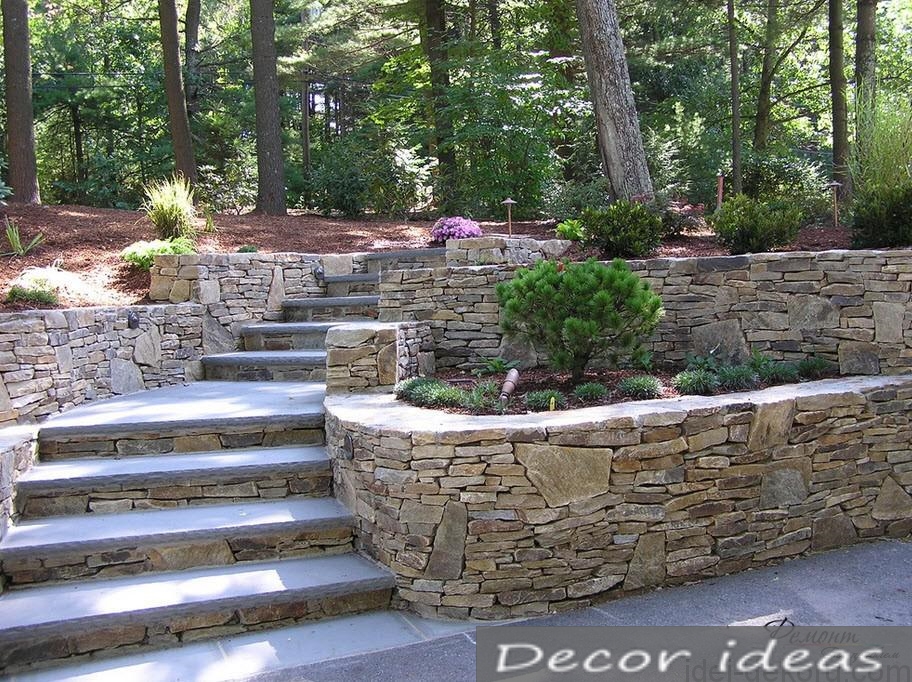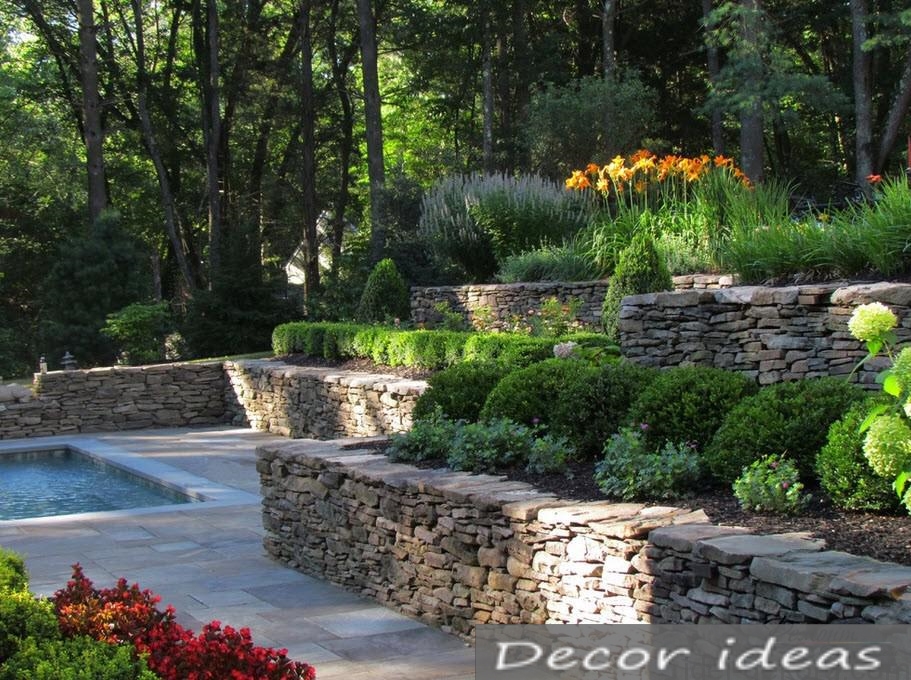 Steps. Tiers with spherical bushes
Creeping shrubs groundcover juniper varieties (Welton or Repanda), which are interspersed with other curly plitkami and shrubs, give the impression of artistic chaos and violence of nature. At the same time serve as a good strengthening of the slopes: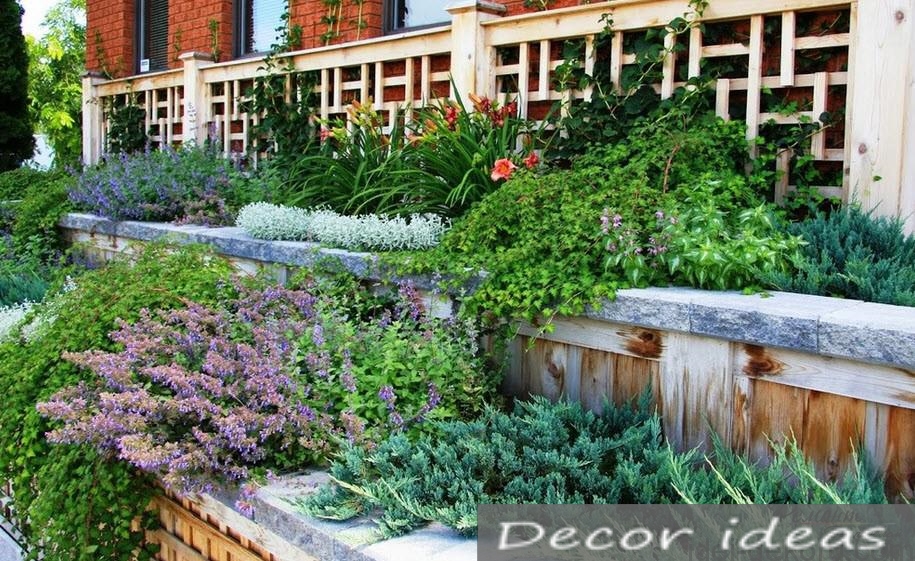 A large number of shrubs
Patio with evergreen
Furnishing the cosy internal patio – you can use container gardening with conifers. This type of decoration is very comfortable, practical and indispensable for a small area: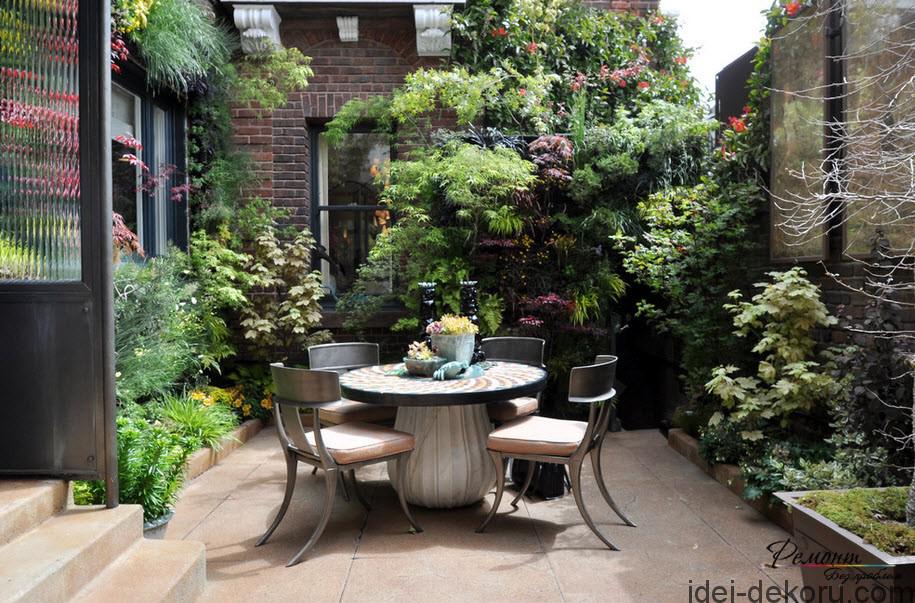 Round table
Look spectacular patio, located on several tiers of terraces. In this embodiment, conifers can distinguish between these zones: the upper level is best placed tall trees, and on the bottom is the species of arborvitae dwarf or prostrate shrubs: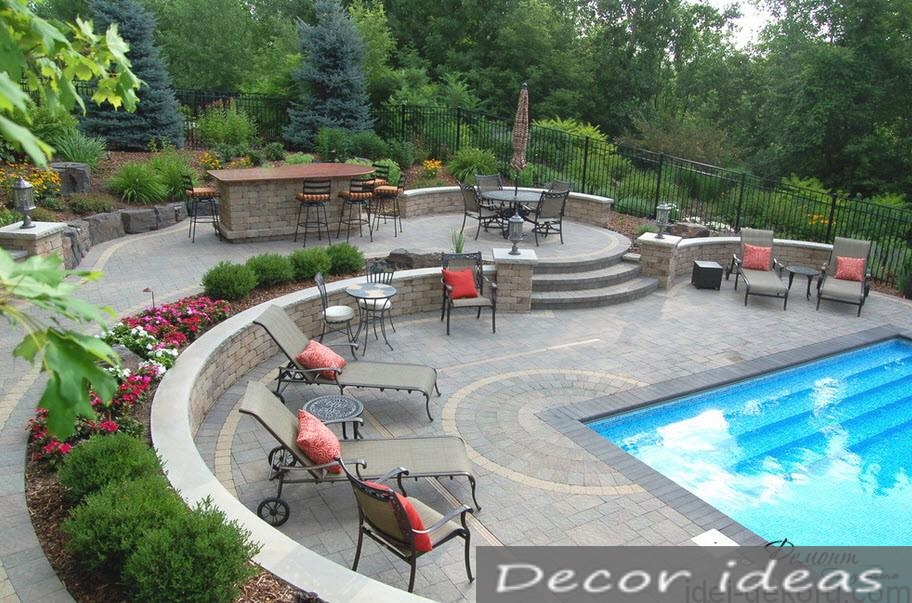 Chairs by the pool
Conifers can be used as a basic element of landscape design or of the original amendments thereto. It is important to know that all conifers do not tolerate stagnant moisture in the soil, therefore, clay and heavy soil need to mix with sand and supplemented with good drainage. Well as evergreen plants need to feed special types of feeding for these plants. Proper care will ensure a long life of conifer plant and an attractive ornamental garden.