The holiday is just around the corner, you can think about decorating your house for the New Year 2023. The very first thing to start with is to make a Christmas wreath with your own hands. After all, you can embellish the front door with it, hang it over the fireplace or in any other prominent place.
The accessory in the form of a Christmas wreath symbolizes joy, holiday, kindness, and will serve as a talisman to your home. And the guests entering your house will not be able not to notice such decoration. We have prepared 50 original ideas for you, New Year's wreaths from various paper, felt, branches of needles, cones and tinsel.
New Year's wreath from needles and cones
Now we very often meet fallen cones while walking in a park or forest. Having collected natural materials earlier, they can help us out more than once. One of the interesting ideas is New Year's wreaths of cones and spruce branches. For this work, we need:
branches of needles;
cones;
any silicone glue;
any silicone glue;
twine thread;
long thin branch;
white acrylic paint.
And you can start decorating jewelry. By taking a thin branch and twisting it into a circle, you will already make a template for a Christmas vine wreath that can be decorated with green needles and cones. In order to bring the spirit of winter to the wreath, you can paint the tips of the cones with white acrylic paints. And it will seem as soon as white fluffy snow fell on them. Let the glue and paint dry and your door decor is ready to decorate.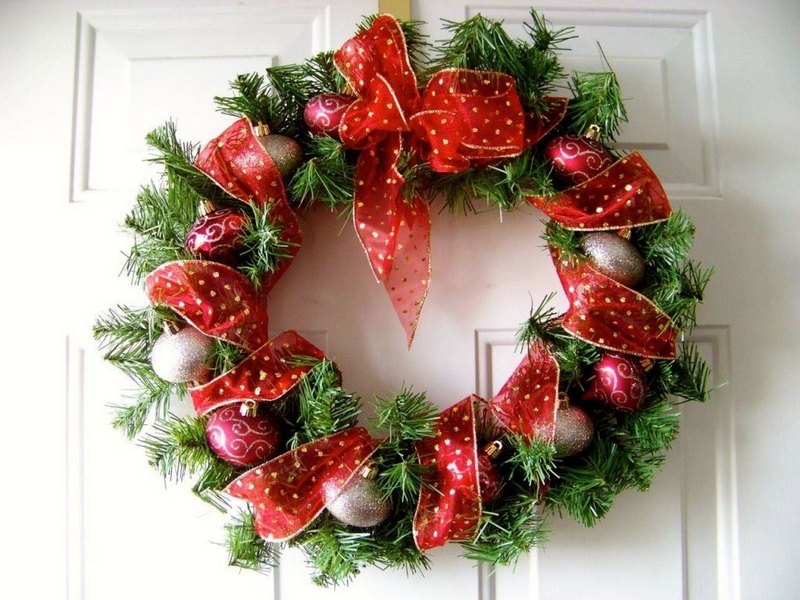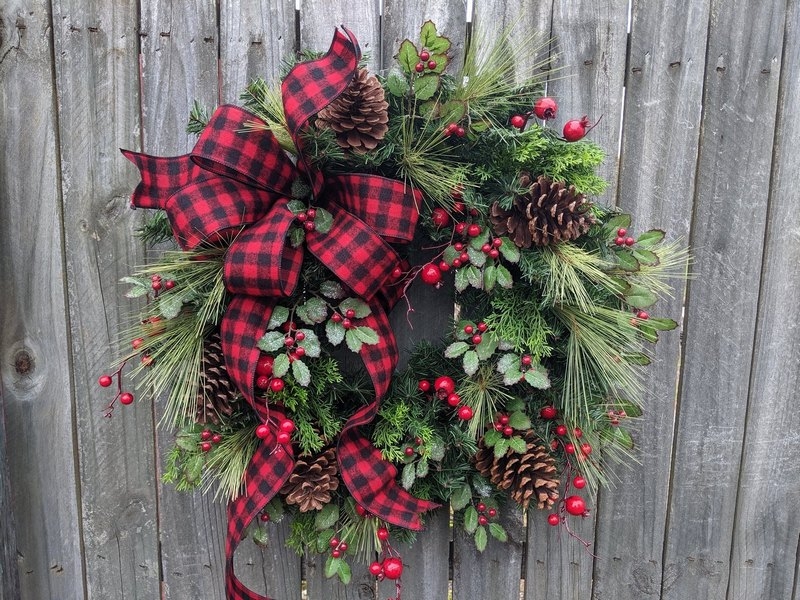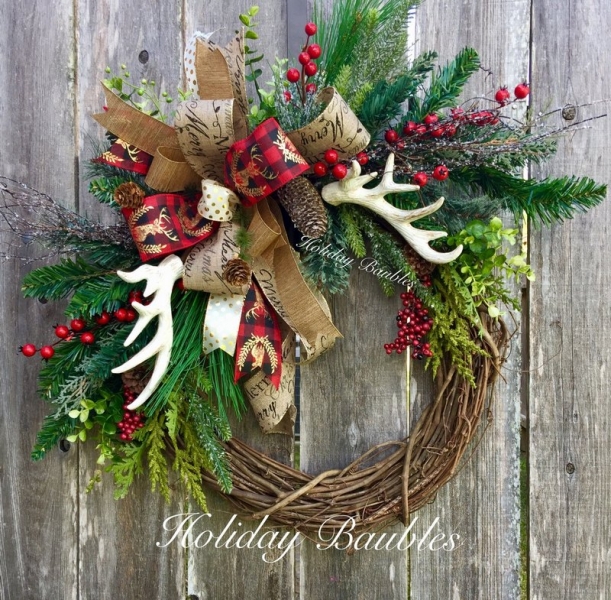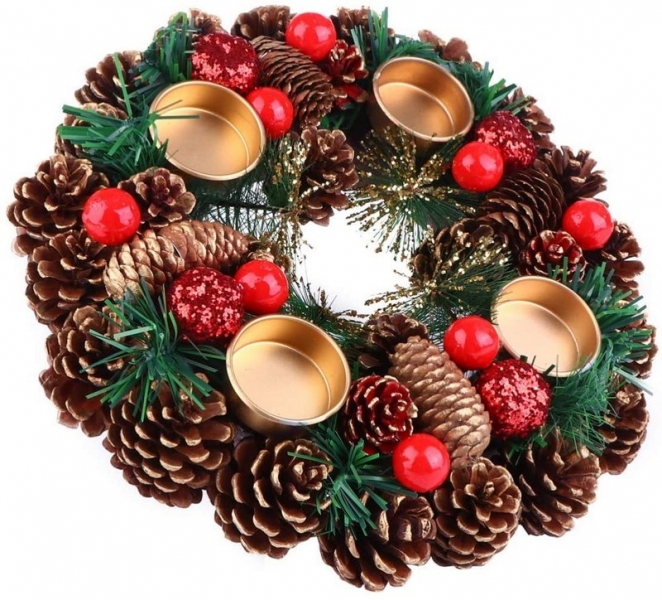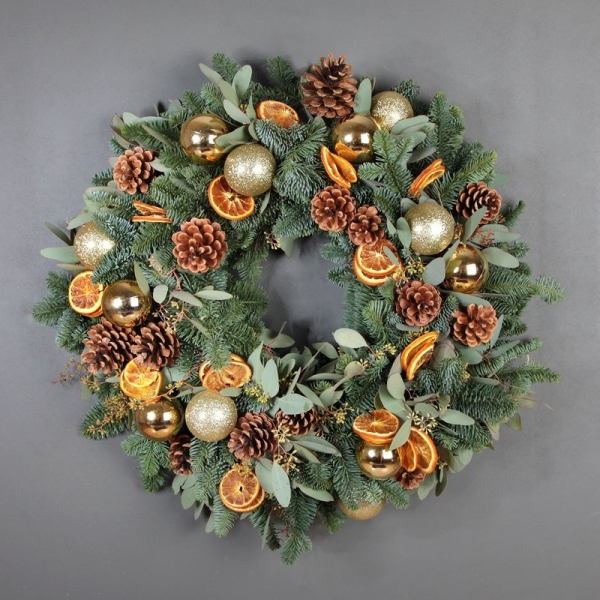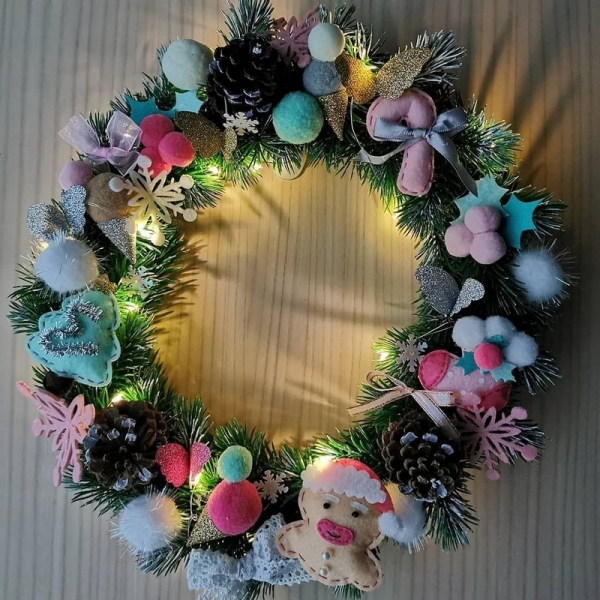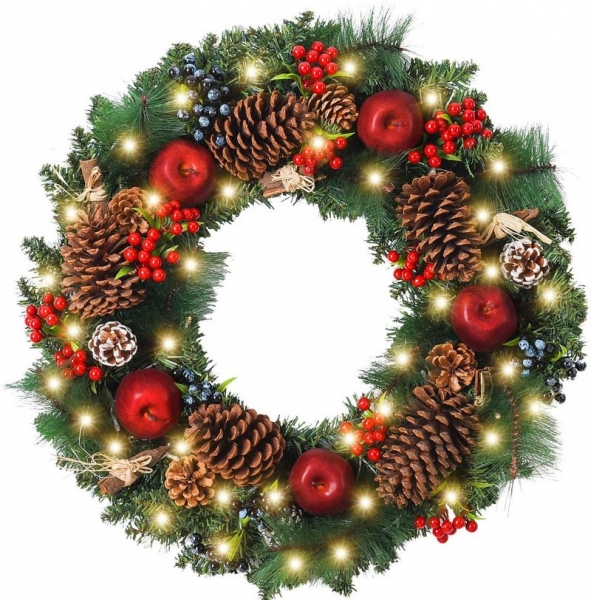 Paper and felt Christmas wreath
This wreath is the easiest to make. After all, everyone in the house has paper, it can be an old book, newspapers, or different postcards on the New Year theme. You can buy felt in any color at the stationery store that is very easy to work with.
To do this, you will need:
Colored paper or felt;
Glue;
Thick cardboard;
Scissors;
60photos: incredible do-it-yourself cat houses
Decorations to your taste. First you need to cut out a ring from thick cardboard that will serve as the basis for a paper wreath. Then we make an ornament out of colored paper or felt. It can be in the form of an accordion or flowers, snowflakes, leaves. When you have prepared everything, you can start decorating by adding beads, rhinestones, live berries.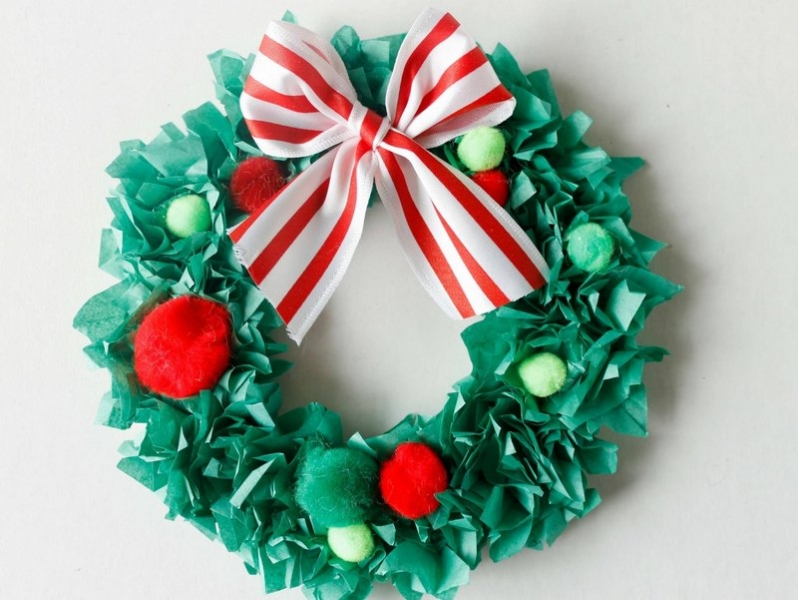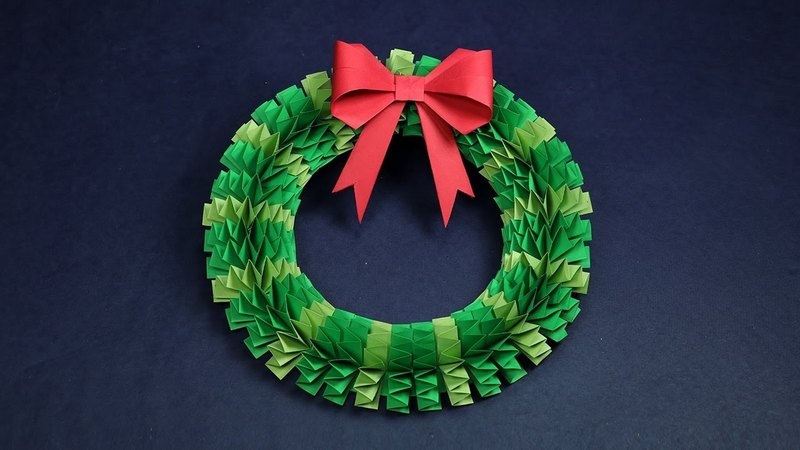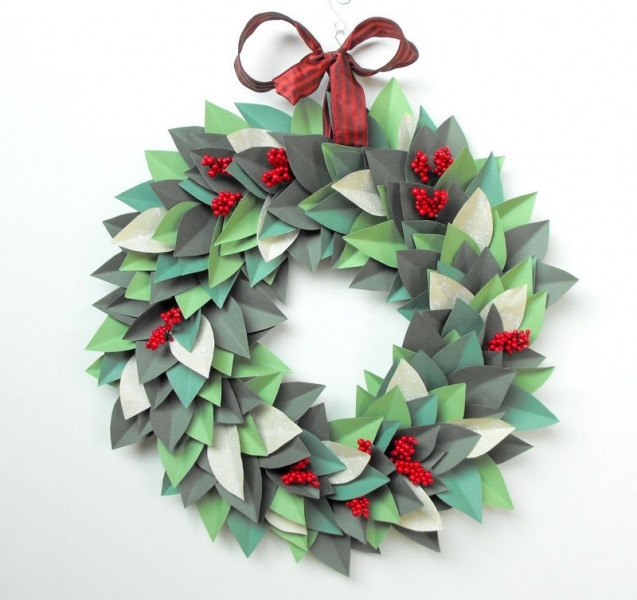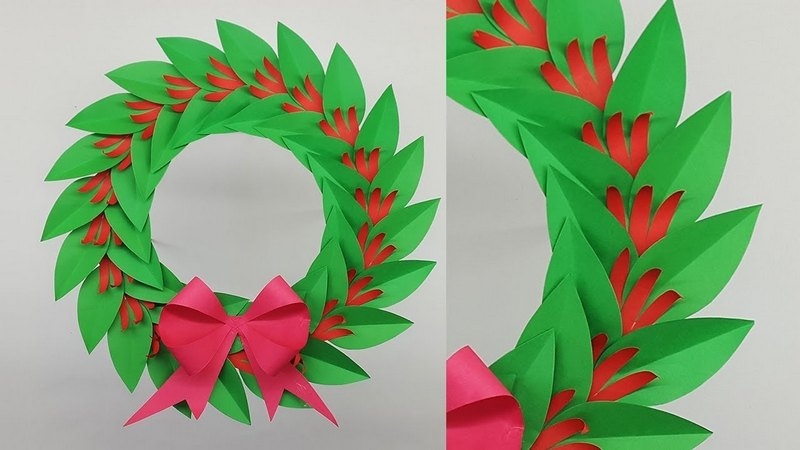 Christmas tinsel wreaths
Tinsel is the most festive material from which it is so easy and simple to make a decoration that will always be win-win and bright. Having bought rain in any color in any supermarket, you can make a fairy tale in your home.
For this you will need:
Any base in the form of a ring (you can use cardboard or plastic);
Glue;
Thread;
Tinsel;
Decorations;
Artificial snow;
Adhesive tape.
On the basis that you have prepared in advance. Tape the beginning of the tinsel with tape, then wrap tightly around the entire surface and secure everything. If you took a rain with stars, no more additional decorations are required. But if you have a simple one without additional decorations, then add artificial snow, it will look original and wintery. Now wait for everything to dry, your decoration is ready.